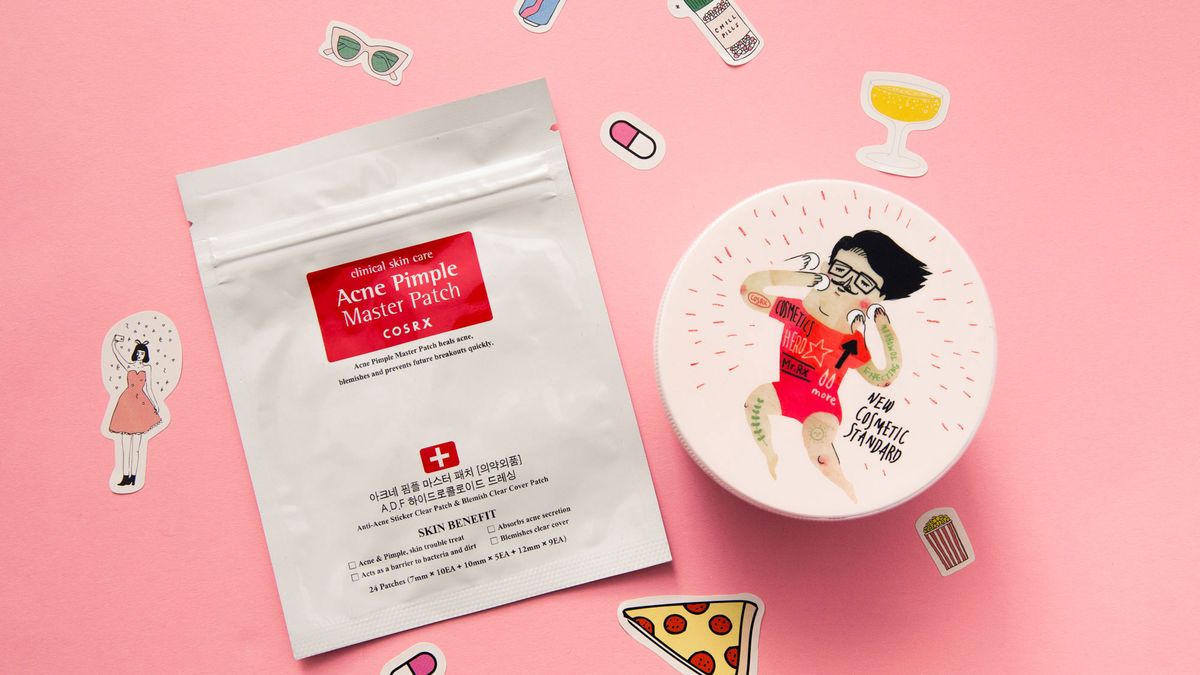 Skin
Zip, zap, zop that zit away.
Pimples, blemishes, zits—whatever you choose to call these nuisances, they are the absolute worst. They often hit you when you least expect it and can unfortunately be quite painful sometimes. The healing process is no picnic either, and although topical acne solutions are fast-working, they can reek of chemicals, leave stains all over your pillows (thanks, benzoyl peroxide), and generally make a mess of your otherwise carefully calibrated beauty routine.
Our savior? The pimple patch. This Korean skin-care innovation is a pint-sized hydrocolloid sticker—meaning it
'
s an air-tight dressing—that absorbs all the bacteria and fluid in your pimple and in turn covers it while it's healing. Many are clear or come in a few flesh tones so that you can inconspicuously wear it out into the world.
Before you apply your patch, however, you should start by washing your face twice (we use an oil-based cleanser to dissolve makeup and then switch to a water-based cleanser for any excess dirt) and going through your usual skin-care routine. Make sure your skin is no longer tacky from your preferred moisturizer before applying the patch. After that, leave it on either overnight or for a few hours, and your unwelcome little friend should shrink and disappear. Check out our seven favorite patches below! They'll definitely become must-haves in your acne-fighting arsenal.
---
1 / 7
COSRX Acne Pimple Master Patch
($5 for 24 patches)
This patch is perfect for irritated, painful acne. It promises protection from infection and bacteria with its tough barrier of hydrocolloid. Nothing's getting in, but it's getting absolutely everything out.