WWWRN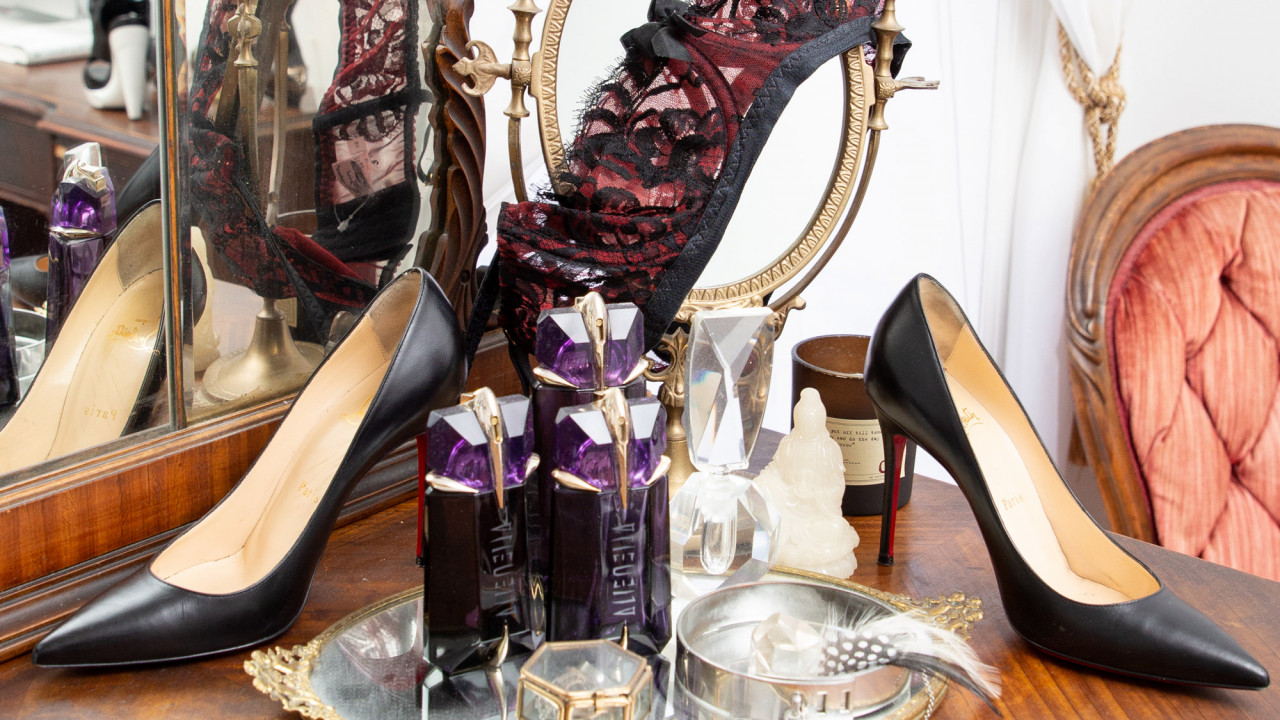 Shop 15 Valentine's Day–Ready Pieces Inspired by Lingerie Designer Kristin Prim
With a job title as sexy as this, her closet is bound to turn heads.
Here at Coveteur, we tend to focus a lot on clothing, but we must also remember to pay due diligence to what goes underneath—especially with a certain romantic holiday right around the corner *wink wink.* Touring lingerie designer Kristin Prim's NYC closet let us do exactly that. With a collection full of sultry lace and voluminous pussy bows, she proves that sexy and sophisticated are not mutually exclusive. Victorian details appeared not only in gilded picture frames and antique armchairs, but also in ruffled blouses and gathered satin necklines. Another unifying theme: lots and lots and lots of black. Allow Prim's seductive wardrobe to inspire your next date-night ensemble.
1. Lace for days
As to be expected from someone who spends their time designing lingerie, Prim's closet was dripping in lace. This versatile material is great for lingerie, but also adds a sultry touch to ready-to-wear pieces. If you want to toughen up the look, add a pair of chunky boots or an oversized blazer.
An eye-catching blouse can make an outfit—all it needs are some simple separates and accessories, and you are ready to go. Take a note from Prim's closet, and style yours with black skinny jeans and ankle boots.
3. The Updated Le Smoking
A structured blazer transcends style differences and fits into all types of wardrobes—from sexy (à la Prim) to refined and corporate. Ditch the traditional silhouette, and experiment with new hues and shapes.
Part of the series:
WWWRN