WWWRN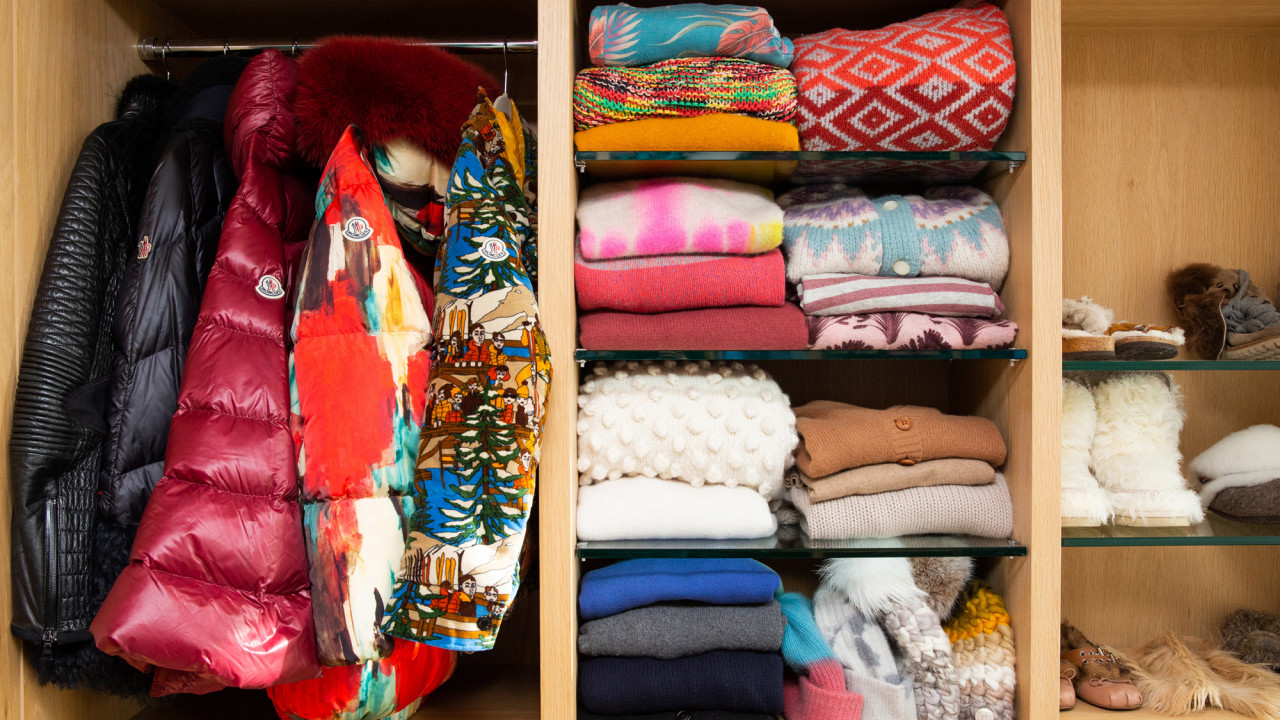 Shop 15 Pieces Inspired by Sari Sloane's Boldly Luxurious Style
Because a chilly winter is never a good reason to sacrifice style.
After 15 years as Intermix's fashion director and subsequently opening a boutique on Madison Avenue, Sari Sloane is well versed in how to curate an awe-inspiring collection of clothing and accessories. Lucky for us, this sartorial know-how seems to have translated effortlessly into her personal collection, as well. Her closet was dripping with everything from designer handbags to showstopping sunnies. And since winter is in full swing, Sloane also had her distinctive collection of coats on display—the sign of a true New Yorker. After bracing the cold to get to her Manhattan apartment, we immediately wanted to wrap ourselves in one of her many gorgeous shearling numbers. Continue scrolling to shop 15 pieces inspired by Sloane's envy-inducing wardrobe.
1. The Perfect Puffer
A New York native, Sloane has figured out how to combat the frigid winters without sacrificing aesthetics. Her parka assortment is diverse in color, print, and shape.
Sloane has a collection of iconic handbags from some of the world's most coveted labels (Stella McCartney, Saint Laurent, Chanel...need I go on?) and each has a unique twist on a classic shape. For an added layer of cool, switch out a basic strap for one in a contrasting print or color.
Leopard and florals and tie-dye, oh my! Sloane's wardrobe proves that she is unafraid of a vivacious, eye-catching print.
Part of the series:
WWWRN