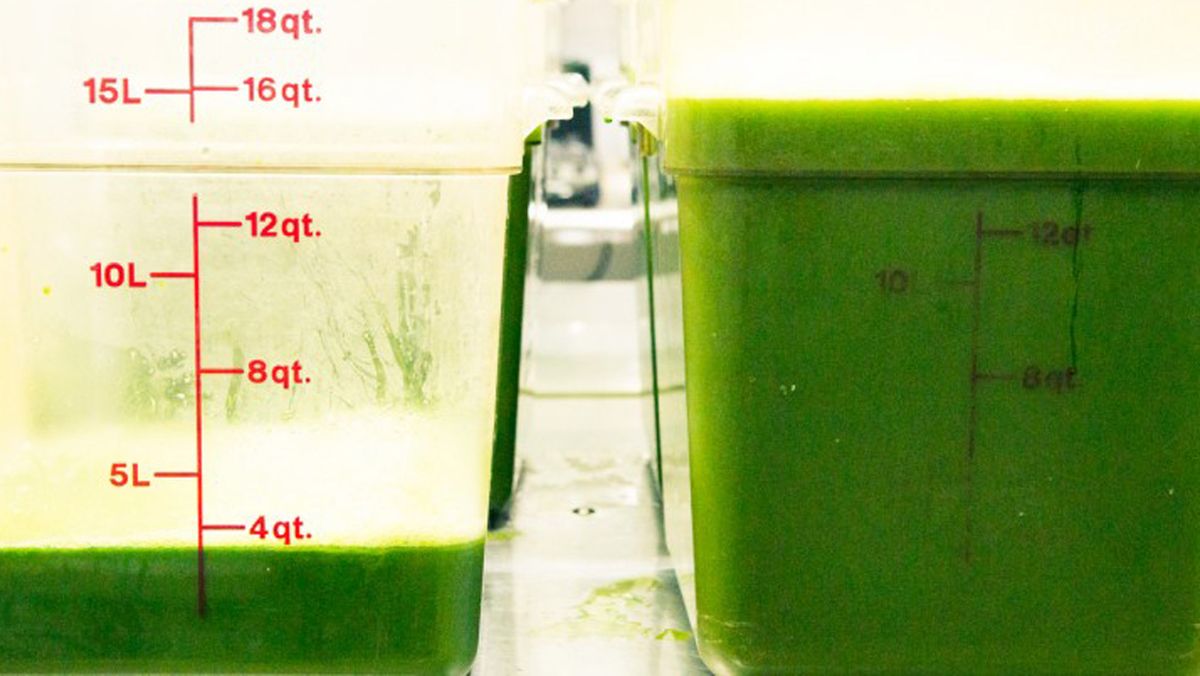 Health
Is It Time to Stop Drinking Celery Juice?
The truth about the celery juice trend.
Here's the thing: We're in an era of hyper-wellness. We're ever more aware of the produce and products we're consuming, we've signed up for multiple fitness classes at any given time, and we obsessively hurl ourselves into the next superfood or supplement that will give us immortal powers, even if it's short-lived. Instagram is a big propagator of those trends—
fitness
inspo videos and images, motivational quotes, and sexy food porn of avocado toast alike. The latest trend that's covering our feeds in a sea of green is
celery juice
. Even the wellness novices are jumping on the stalky bandwagon. But what's the real deal? Does this watery, fibery veggie hold up to all the hype? Because there's a ton. And can we discredit all the personal accounts? (Is this the new wave of before-and-after shots?) We broke it all down from claims to hard science and all the nuances in between.
---
What Are the Claims?
And, more important, who are they coming from? Let's start with the latter. The self-proclaimed "originator of the celery juice movement" is Anthony William, aka 
Medical Medium
—a Goop-approved,
New York Times
Bestselling Author
medical intuitive
(yes, you read that right) that shells out daily nutritional information and convincing testimonials to his million+ followers on Instagram. He has a strong celebrity following too, including Pharrell Williams, Naomi Campbell, and Gwyneth Paltrow. But the most striking note is that he lacks any formal nutritional or medical certification. And if you scroll to the bottom of his site, there's a 335-word disclaimer, including this:
Nothing contained in or accessible from this blog should be considered to be medical advice, diagnosis, treatment, or prescribing, or a promise of benefits, claim of cure, legal warranty, or guarantee of results to be achieved.
So take his advice with a giant grain of salt.
Speaking of salt, here's where most of the
claims
lay. Sodium "cluster salts," as Medical Medium puts it, do everything from flush out pathogens (which lead to inflammation, ipso facto autoimmune disease), stabilize your adrenals, reverse illness by acting as an antiseptic, neutralize and flush neurotoxins out of the liver, and destroy strep bacteria. Celery juice claims also include reducing SIBO (increasing gut health), healing acne, psoriasis, and eczema, strengthening hydrochloric acid and your liver, and killing Epstein-Barr & Shingles viruses.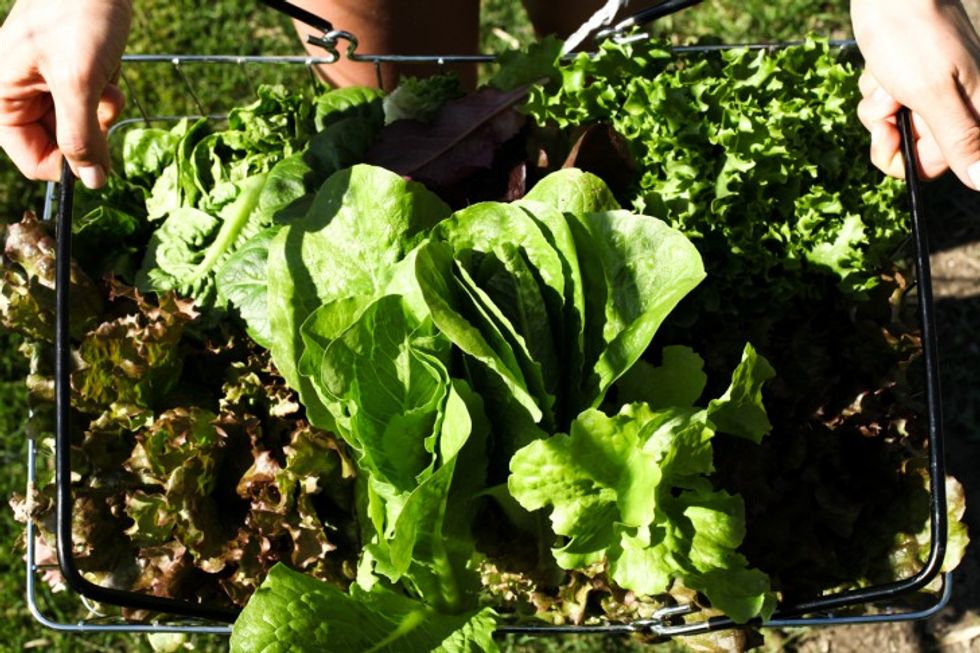 Where's the Evidence?
This is where things get a little murky, so we consulted a few health professionals to gain some informed insight into the aforementioned celery juice benefits. We asked nutritionist and registered dietitian 
Dina Khader
 to sift through claims listed
here
. First things first: Cluster salts "is not a scientific term," Khader tells us. "One of the claims is that celery juice cures acid reflux. Celery juice has the ability to increase hydrochloric acid production in the gut because of the variety of salts naturally occurring in the celery vegetable. It can improve but cannot completely cure acid reflux. Bacterial overgrowth usually occurs with low hydrochloric acid production. Celery juice may not be adequate [on its own]. Many individuals require plant-based HCL supplements to raise HCL production in the gut," she says. Khader warns, "The other real issue or problem is that consumers will rely on this as a complete cure-all for disease without changing lifestyle habits."
It's a similar case with the claim that drinking celery juice daily can stabilize your adrenal glands. "Adrenal glands require a lot of minerals to be healthy. Celery juice can contribute to balancing the adrenals, but it is not a cure-all," Khader clarifies. Celery, like many vegetables, is packed with vitamins and minerals, like potassium, which, according to Khader, "promotes cellular integrity and is energizing. There's sodium, which helps absorb and utilize the rest of the food you consume throughout the day; calcium and silicon that help to regenerate and strengthen bones; vitamin K, which plays a role in bone metabolism and protection against osteoporosis; coumarin that promotes the activity of white blood cells and assists the vascular system by increasing blood flow, reducing blood pressure, and purifying the blood; and polyacetylene and luteolin, which have anti-inflammatory properties."
But, like Khader, registered dietician Dr. Jenna Bell, who also serves as SVP of Director of Food & Wellness at Pollock Communications, believes that celery juice on its own isn't enough to perform any miracles, and there's a real lack of scientific evidence to say any different. "Most health claims attached to celery juice can be said for all vegetables. Stand-alone, celery contains no additional magic," Dr. Bell cautions. "My problem with claims to cure a disease, disorder, and ailment is that it's a false promise that creates misguided hope and possibly leads someone to opt out of other remedies. It's false advertising," she continues. But celery and other fruits and vegetables do have the power to do some incredible things when combined with a balanced, nutrient-dense diet and active lifestyle. "What plant foods can do for our health
is
fascinating. The power of plants to act as antioxidants, reduce inflammation, improve gut microbiota, or have a hand in any component of longevity and wellness is amazing," she boasts.
Final Thoughts
While there's a very clear lack of scientific studies and evidence that prove any of the health benefits outlined by the troves of Instagram memes, there isn't much harm to consuming celery juice. It's fairly low in sugar—a concern with the general fruit and veggie juice trend—and its natural source of salt is an often overlooked component to a healthy lifestyle. "Over the years we have been brainwashed to think that all sodium is bad. This is untrue—in fact, good salt is essential to good health," Khader confirms. If it makes you feel good, and you see results, then you should do it. Trust your own intuition of how your body should feel. "There are a million ways to have a healthy diet. Play around with your nutrition, why not? But be safe and skeptical, and listen to your gut. And talk to a dietitian in person or online," Dr. Bell concludes.
[Editor's Note: As ever, we are not doctors or medical know-it-alls. And everybody is different, so make sure to check with a doctor before trying anything new.]
Want more stories like this?
5 Simple Ways to Banish Bloat
Wellness Trends to Leave Behind in 2018
Diane Kruger Doesn't Believe in Juice Cleanses