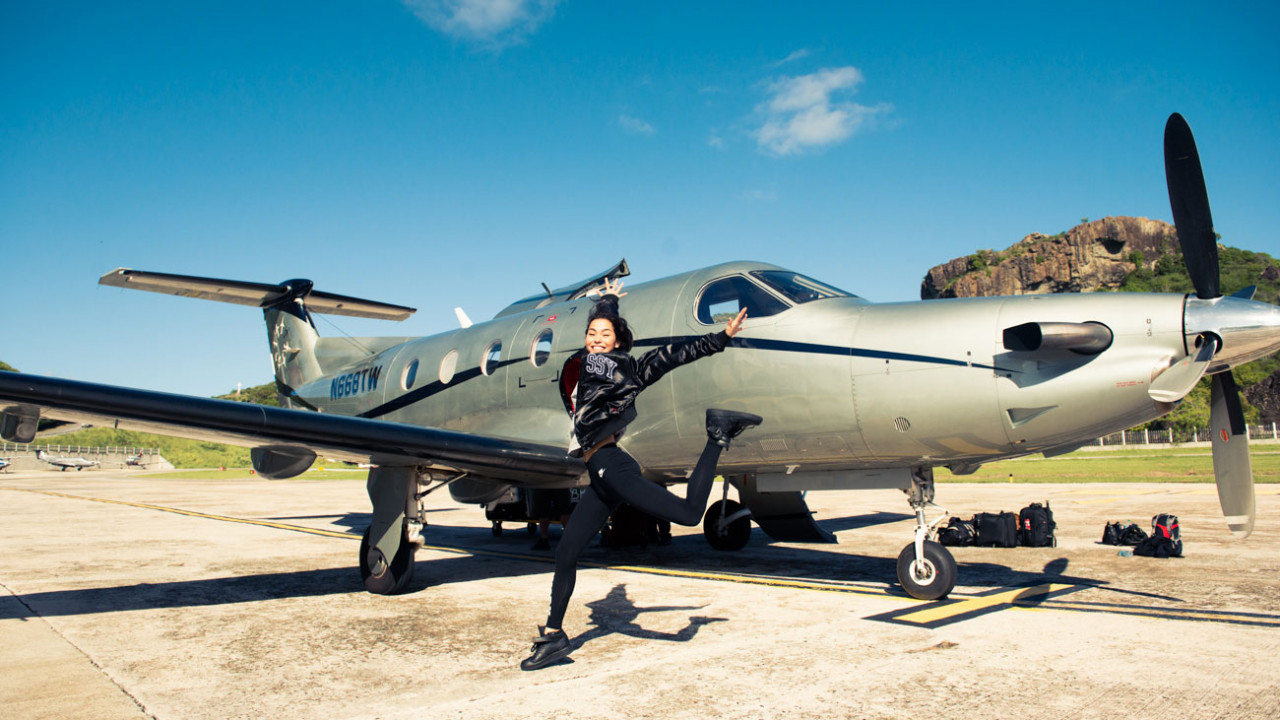 There Are Just Three Words to Describe Mythical New Planes
No middle seats.
One of the most aggravating parts of traveling is when you arrive at the airport with a middle seat assignment, praying for mercy to the aisle or window seat gods. That feeling of anticipation and dread, waiting in line at the check-in counter, is torturous. And heaven help you if you dared to buy a basic economy seat, which won't let you choose a seat prior to arrival at the airport. You're basically doomed to separate from anyone else in your party because you bought basic economy and you should be punished. Seat selection is a lot these days.
Which is why news of a plane that has eliminated middle seats altogether comes as a welcome beacon of light and hope from the desolate 24-hour news cycle. Just imagine spending a 12-hour flight with your friend or love without having to get up every hour to let the grumpy geriatric with smelly feet get up to pee. Imagine never having to fear being seated between, like, two unaccompanied crying babies. Imagine two sparkling rows of aisle and window seats, like a metaphor for some heretofore unknown utopia.
The new planes come courtesy of "aerospace company" Embraer, which designed the E190-E2 aircraft with comfort in mind. "Preserving passenger personal space is the goal," said Rodrigo Silva e Souza, VP of marketing for Embraer Commercial Aviation, which is something that no one in aviation has before said, ever.
At the moment, one model of the new plane is taking a tour around the world (and Instagram), is painted like a shark, and is drumming up a lot of attention. Though no American airlines have exactly jumped on the bandwagon (no real shock there), Widerøe, a Norwegian airline, added three to their fleet, and aircraft-leasing company AerCap ordered 23, with one already lined up for Air Astana, based in Kazakhstan.
The "Profit Hunter," as the new plane is dubbed, also has features like more legroom, bigger windows creating better light in the cabin, larger overhead bins, and the overall feeling of being inside a more spacious aircraft. Not only can you have your own personal aisle or window all the way to your destination, you'll feel less like a human sardine trapped in an airless cage for a perverse number of hours. Anyone else for Air Astana?
Want more stories like this?
7 Things I Learned at the Fashion Week of Travel
How to Turn Your Long-Haul Flight into Your Own Personal Spa
According to Pinterest, These Are the Top Travel Spots & Tips for 2018