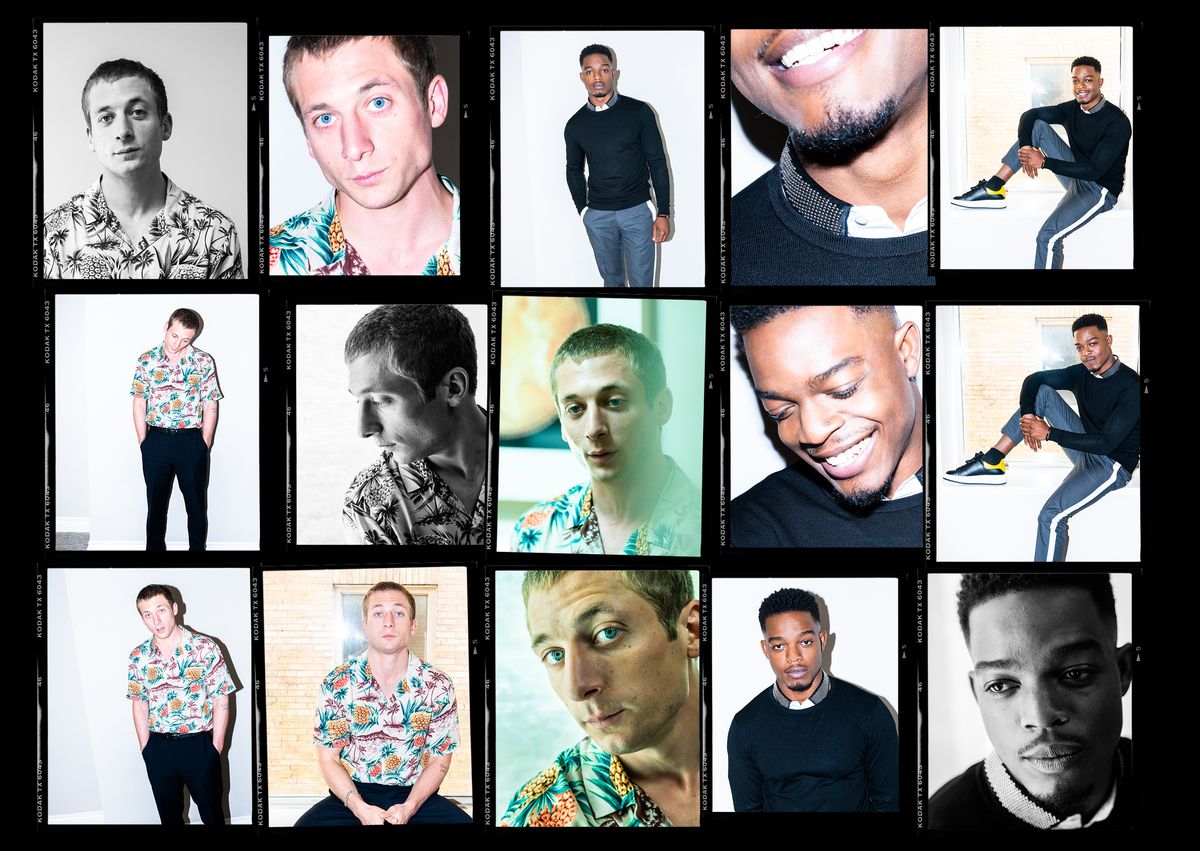 Celebrity
Stephan James and Jeremy Allen White star alongside Julia Roberts in the psychological thriller that will leave your brain "whirling and twirling."
Renée Rodenkirchen
Designer
Ashley Combs
It's safe to say that Julia Roberts' upcoming Amazon series
Homecoming
will have you curled up on your couch obsessively watching the psychological thriller in its entirety in one binge sitting. (Ironic that it's releasing in conjunction with hibernation season, no?) Once you catch your breath, you'll watch it all over again just to make sure your brain catches every little detail.
Consider yourself lucky that on its November 2 release, all ten 30-minute episodes will be available, because getting a preview of the first four episodes during
TIFF
 was a special kind of torture. It left me bubbling over with questions. But it was the perfect setup for sitting down face-to-face with two of the show's stars, 
Stephan James
(who also stars in Barry Jenkins'
If Beale Street Could Talk
—another must-see) and
Shameless
's
Jeremy Allen White
, to find out what it was like working on a podcast adaptation, being on set with an icon, and how they shut off after an intense filming day.
---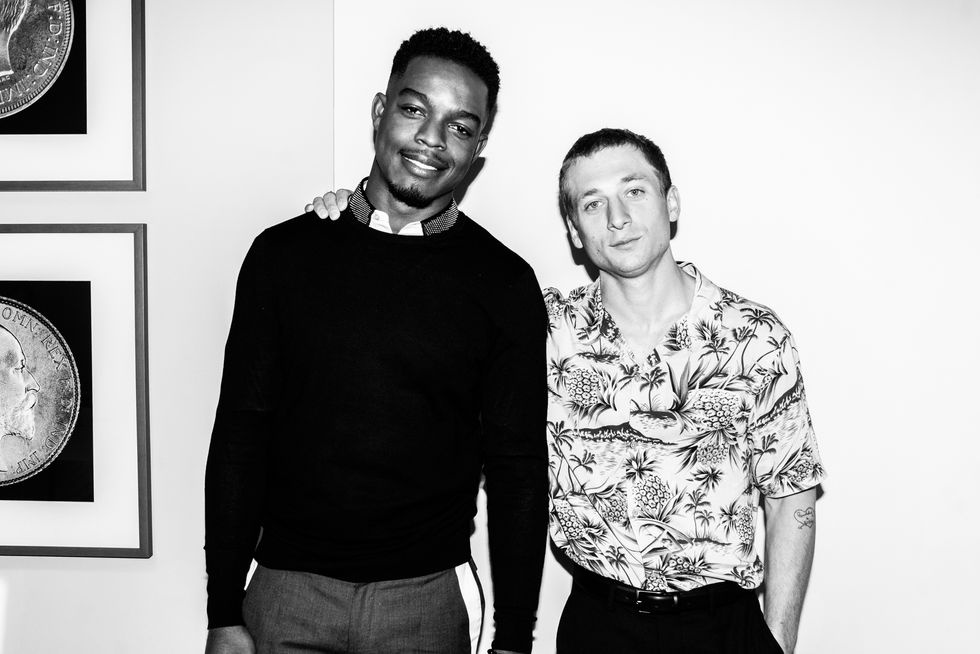 Stephan James and Jeremy Allen White
Did you listen to the podcast before reading the script?

Stephan James: "The podcast was the first iteration of the story that I had heard, and it was the first podcast I had listened to. That was my introduction to this whole psychological thriller world, and I thought it was brilliant. I read the script and it was more brilliant."

Jeremy Allen White: "I hadn't. I had heard about it a lot, and I was probably going to listen to it soon, until I got the job, and then I decided not to because I wanted to avoid listening to the other actor.

"[To Stephan] I'm curious, was Oscar Isaac in your head, ever, or were you able to really put that to the side?"

SJ: "I think I was able to separate myself from it. Really, it was a tone thing. For me, as an actor, and I never really realized this because this is my first podcast, but there were certain nuances that you would pick up in [the] story just from listening to something rather than seeing it visually. And then, of course, you go to the screen and you get to add a bunch of colors and layers."

Was the experience different going off a podcast than reading a book that was adapted to a screenplay?

SJ: "I think your imagination goes in the same way with those voices, you know. There's something about the podcast where the dialogue is very human, very natural, and I thought the same thing about the script."


How did you prepare for a role that is so psychologically heavy?

JAW: "I came at it focusing on the sense of belonging and purpose as soldiers every day... This is all me studying, I have no idea, but I would assume that your purpose every day is so high, and then when you try and go back to civilian life, you can never really find that same purpose. Because Shrier kind of loses it so early, I wanted him to start off in a very wobbly place. So what I focused on was the difficulty of falling back into place with civilian life, how difficult that must be for soldiers."

SJ: "I think that's what the crux of the story is about. It's less about PTSD and that sort of trauma one might face doing that sort of a job, but more about that sense of belonging and looking for a place to fit in, a place where you're so far removed from now, compared to everything you've been experiencing. Now it's just a genuine need to fit in and to get acclimated and normalize things again."

Did you take away anything from your character?

SJ: "Walter's interesting because he has this sort of innocence about him, and his heart's so genuine and so pure in what he wants to do that I think that's sort of an ignorance. We always say children are the most honest because they have no sort of filter, and that kind of reminds me of Walter. He has no filter in the way that he goes about things. So if anything, just learning about him as a human being and his roots."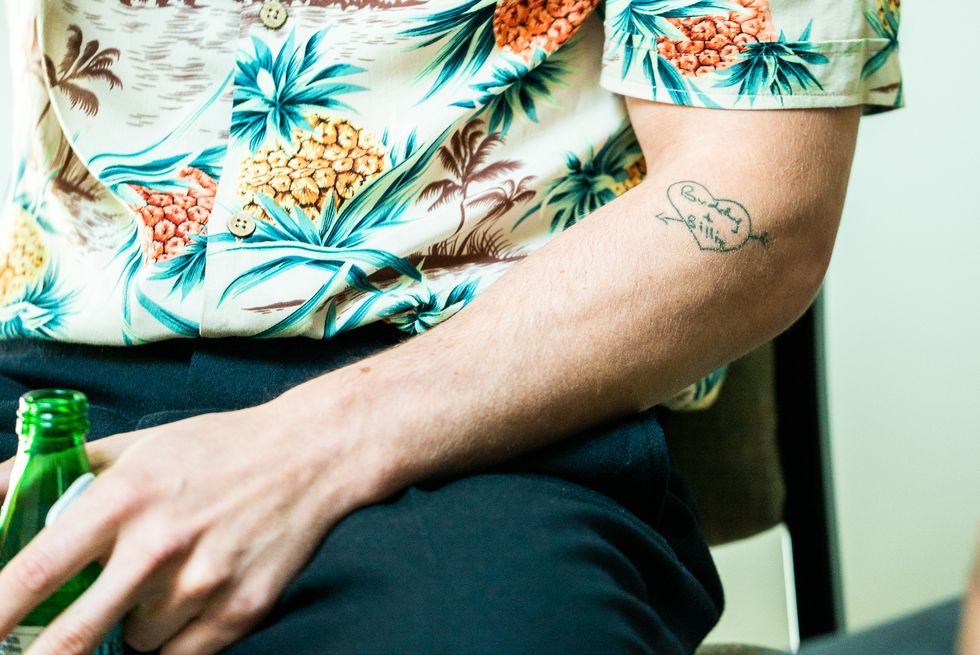 Jeremy Allen White
How about you, Jeremy?

JAW: "I tried to play Shrier with sort of a hyperawareness—someone that follows their instincts almost to a fault or not. I think I try and live my life that way. I mean, I'm sure everyone tries to, to a certain extent. But it was interesting playing a character that does it so passionately. I guess I can look at that and go, 'I'd like to maybe take a little bit of that, maybe not all the way, but take some of that and make it applicable in my own world.'"

How do you think the audience will react?

SJ: "I hope that they'll be on the edge of their seats more than anything. It's a real mind-bending thriller. You know, it's just going to have your brain whirling and twirling, and you're trying to put pieces together. The music is just exceptional, it adds a whole other layer to this thing. So I mean, really, I just want people to enjoy it and be following the story, on the edge of their seats, much like I was reading these scripts week after week."

JAW: "Yeah, they should walk away uneasy. This is one of those shows that you're going to finish and then go, 'I'm going to start it over, I'm going to watch it in a month and see how it affects me then.'"

SJ: "It's also just really cool that people can binge-watch it."

JAW: "Are they releasing them [all at once]?"

SJ: "Yeah, I think so. We're getting a nod from the back of the room. We're releasing them all at once; they're half-an-hour episodes. You know how people feel about an hour stuff—they binge through that."


It's kind of torture that we only got to see four episodes and everybody has to wait until November:

SJ: "It is, isn't it?"

Yeah! It's such an intense story line, how did you unwind at the end of the day?

SJ: "[It was an] intense story line, but also the workload. I just had so many days of Julia and I sitting in a room [with] seven, eight pages of dialogue, which, if you don't know, is a lot. It's a lot to have to say. So just not reading words at the end of the day, turning it off. There were some darker moments that you just sort of take day by day. It's just like any job, you sort of find a way to leave it where it is. Luckily enough, Walter and most of the other soldiers in this facility, that's where their mind was aiming towards—it was towards the positive, where can they go from here, where can they take this."

JAW: "I think Stephan definitely would need that decompression, whereas I had a couple big days that were tough, but I really wasn't carrying the workload that he was. But it was nice. It was a nice set to be on. A lot of the days that we had together, we were with a lot of other actors around our age, and everyone was so cool, everyone was just kind of shooting the shit. As soon as we weren't rolling anymore, everybody kind of went back and was kicking it and it made everything really easy."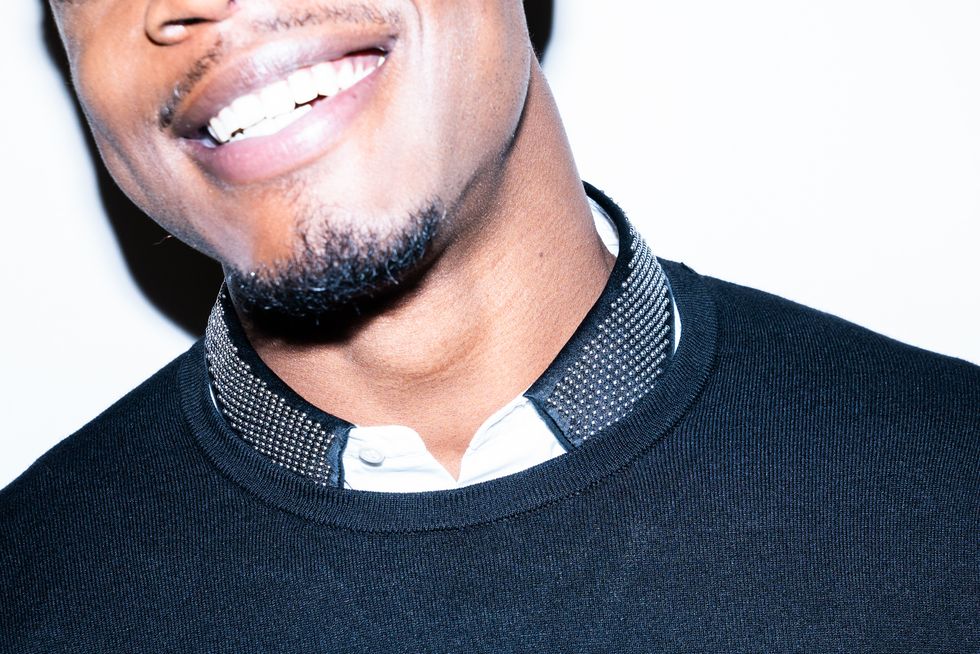 Stephan James
I have to ask, what was it like working with such an icon like Julia Roberts?
SJ:
"Incredible. It's an incredible thing that I am still so speechless that I did. To be able to sit across from one of the most prolific actresses of our generation is really a special, special thing. It's a humbling thing. It's something I use for growth, and I find myself marveling at her a lot of days. But really, [she was] just an incredible scene partner to share all this heavy lifting with. She could not have been more fabulous to me, more encouraging to me. On days when I would just have brain farts, she was always there to be like, 'It's just one more take and then we're out of here.' So she's really just a special actress and a special human being."
JAW:
"I mean, at most, I shared a glance in a scene with Julia [
laughs
] and it's still up in the top five moments [of my life]. I think it was that scene where she waves to you [Stephan], and I was like, waiting in the hallway to go to the doctor's office. She might have looked at me for a split second. I think she did, they caught that. So I didn't really get to work with her, but I did see her on set, and I thought it was really special, the way that she kind of commanded the set—everybody liked being around her, and she liked being around everybody else. I think [she] made everyone feel very comfortable, so that was something that was nice for me to watch from an outsider's perspective."
Want more stories like this?
Olivia Hamilton on First Man, Ryan Gosling, & the Pursuit of Change
Maggie Gyllenhaal on the Door That "Cracked Open" in Hollywood
Elizabeth Olsen on Exploring Grief in Sorry for Your Loss