WWWRN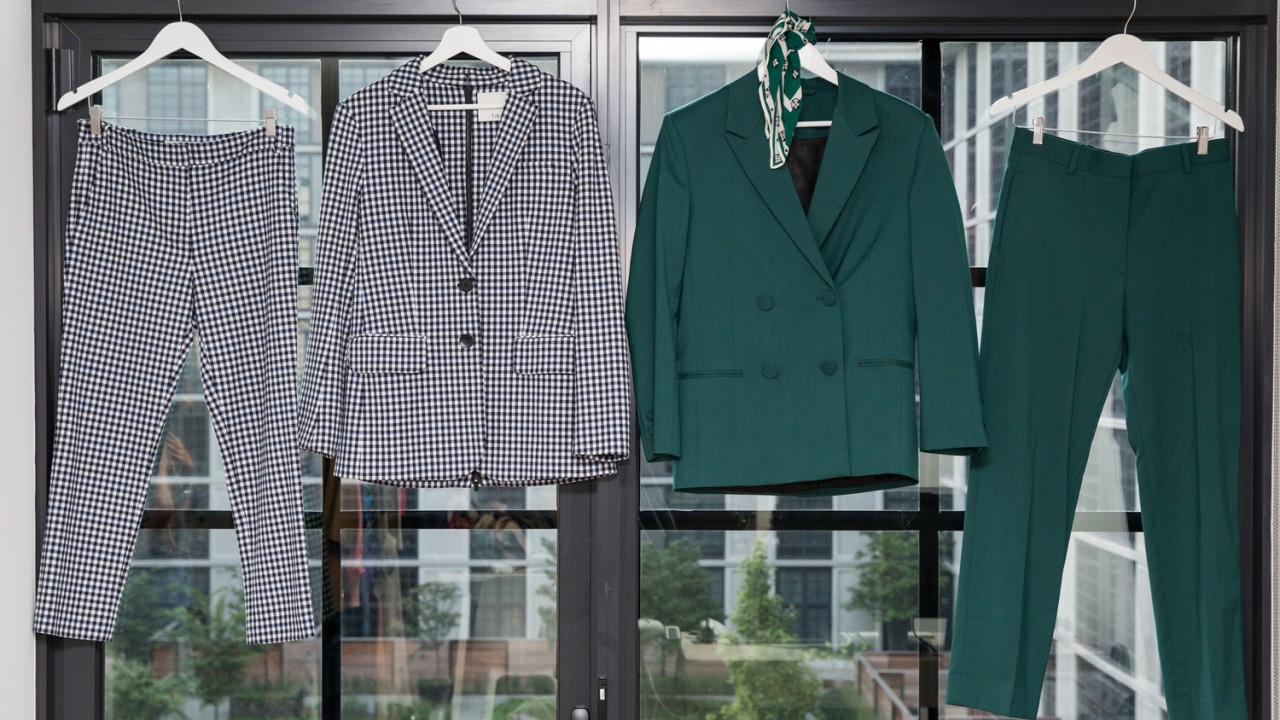 11 Statement Suits to Update Your Fall Wardrobe
It's officially our favorite outfit of the season.
In a perfect world, all I would ever wear is a kickass suit tailored to within an inch of its life, à la Cate Blanchett in Ocean's 8. Seriously, the wardrobe in that movie made me want to torch my entire closet and start all over again. Just check out this emerald velvet look that she wore.
I mean…just perfection. There's nothing cooler or more devil-may-care than a woman rocking such a traditionally masculine style. In my opinion, a suit is best paired with oodles of gold and diamond jewelry and, of course, a subtle swagger. And don't forget your favorite boots. Luckily, suits were all over the runways this past fashion week, and everyone from designers to street-style stars proved that you can wear one with a t-shirt, a silk blouse, and everything in between. Picking the best was hard (on both me and my bank account), but these are the 11 suits that made my heart go gooey this season. Check them out below, and say hello to your new fall look.
Acne has been on top of the suit game for years now, and no one does proportion play quite like them. This dreamy midnight blue is a great place to start if you want to try a more adventurous color, and of course, Cate would fully endorse velvet.
Man oh man, Tibi can do no wrong in the suit area. If you just take one look at stylist Marina Ingvarsson's impressive collection, you'll see that no matter what style you choose, you'll never go wrong investing in one of Tibi's. I'm partial to this plaid tartan style with a cinched waist belt.
More velvet, I say! Stine Goya's marigold version in a '90s style (anyone else wear crushed velvet pants on the regular?) is just begging to join your closet family. Pair it with a vintage rock 'n' roll tee and some platform python boots.
You don't have to shell out half a paycheck in order to get a quality suit. Zara has an impressive range of styles, and the price means you don't have to stop at just one. I can't wait to wear this maroon plaid from the office out to my first round of holiday parties.
This candy-colored Ganni suit has been sitting in my online cart for WEEKS just begging to be bought. I can see myself wearing it together, or pairing the oversized blazer with a leather mini, and the pants with a sheer long-sleeve tee. Scoop it up before I beat you to it.
Another amazingly affordable option, & Other Stories really knows how to make a staple suit. Don't underestimate corduroy—I predict this is *the* fabric of the fall.
There's something about maroon velvet that makes you look like you've got seven digits on your paycheck. I can't get over this luscious cropped version from Frame—perfect for showing off those new boots you just bought.
There's no designer I feel cooler or more confident wearing than Rachel Comey. Tweed is a classic suit fabric (thank you, CHANEL), but she manages to update it for a more youthful vibe. Throw on some white leather mules, a cashmere turtleneck, and win your entire day.
The suit that launched a thousand dreams. Thank you, Chloé, for enticing hundreds of women to forgo paying rent in order to buy this corduroy cutie. We will cherish it forever.
This is what Hillary Rodham Clinton would deem a power suit moment. If you assume you don't need a cherry-red stunner in your closet at all times, meet this Milly confection and think again.
Part of the series:
WWWRN