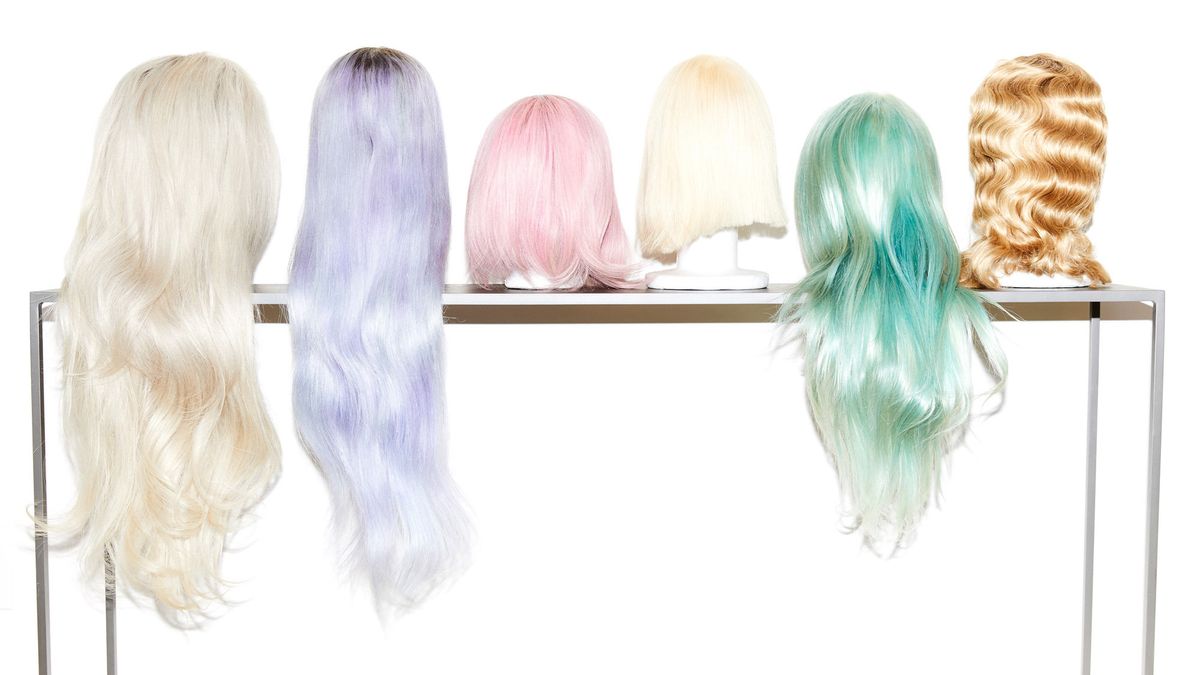 Hair
Chris Appleton's Home Is a Sea of Hair Products and Candy-Colored Extensions
This is what a wardrobe of wigs looks like.
Tristan Kallas
Every time Kim Kardashian steps out with a major hair reveal moment, there is one person beauty editors immediately call for details.
Chris Appleton
has been Kim's go-to for years, and is also a regular hairstylist to J.Lo, Katy Perry, and
Ariana Grande
. The bleach-blonde Brit is particularly known for giving his clients that extra-long
shiny hair
—it even has a term,
"glass hair"
—and has been tapped by brands like Color Wow hair care and Glam Seamless extensions as ambassador and creative director, respectively. His more than half-million Instagram followers approve, as well. But his first big client was actually his mother.
"When I was nine, I would do my mum's hair," he says. "I always wanted to make her escape. I wanted her to feel like a Hollywood movie star. So she would sit and let me do my thing, and I remember how she would look in the mirror after. She would stand taller and feel better about herself. This feeling has never left me—as much as I want to push boundaries with hair, my focus is to always make women feel good. When you feel good, it's another story. That's what makes a
look
looking and feeling fabulous AF." 
---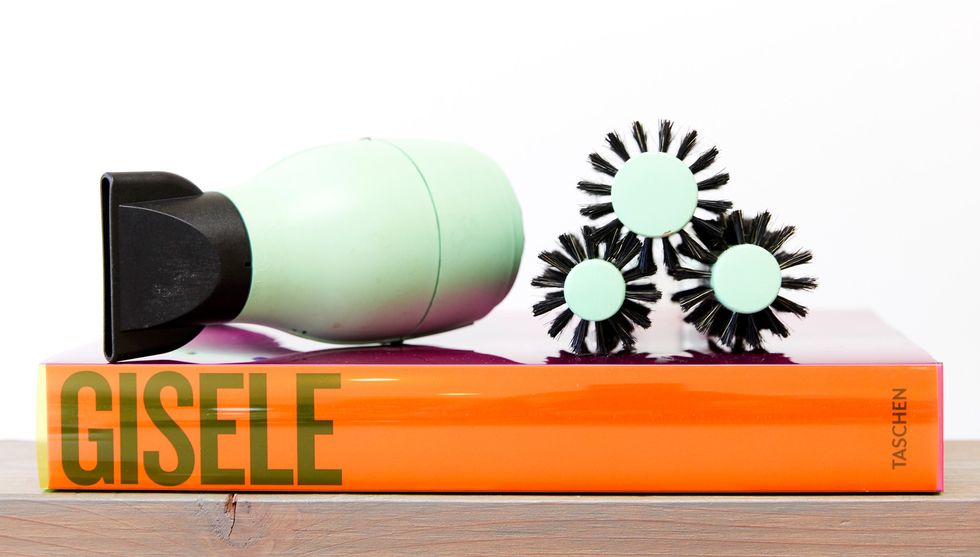 To get the full story on his career in hair, we visit Appleton at his Hollywood Hills home in L.A. The three-story house overlooks the city and is decorated with pieces from interiors brand
Consort,
as well as two adorable puppies, Bala and Donatella. A hint of sage in the air is usually to be expected at Appleton's home, as well. "As I drive up the windy hill to the top—my house is the last one—I let go of any stress and feel like it's my getaway," he says of his place. "Each floor has a balcony with fantastic views, and I always love to sit outside—whether it's grabbing a coffee or eating dinner with friends. It's amazing to be so high up and look over the views of L.A."
Appleton also built a hair studio in his house. "I'm constantly prepping for jobs and always have at least three assistants running around the studio," he says. "I have racks of hair and wigs always being prepped to go!" Yes, those racks are the ultimate Instagram fodder ("I call them the girls—they are part of the magic—but trust me, their maintenance is a full-time job!"), but we also wanted to know about every single hair product he loves.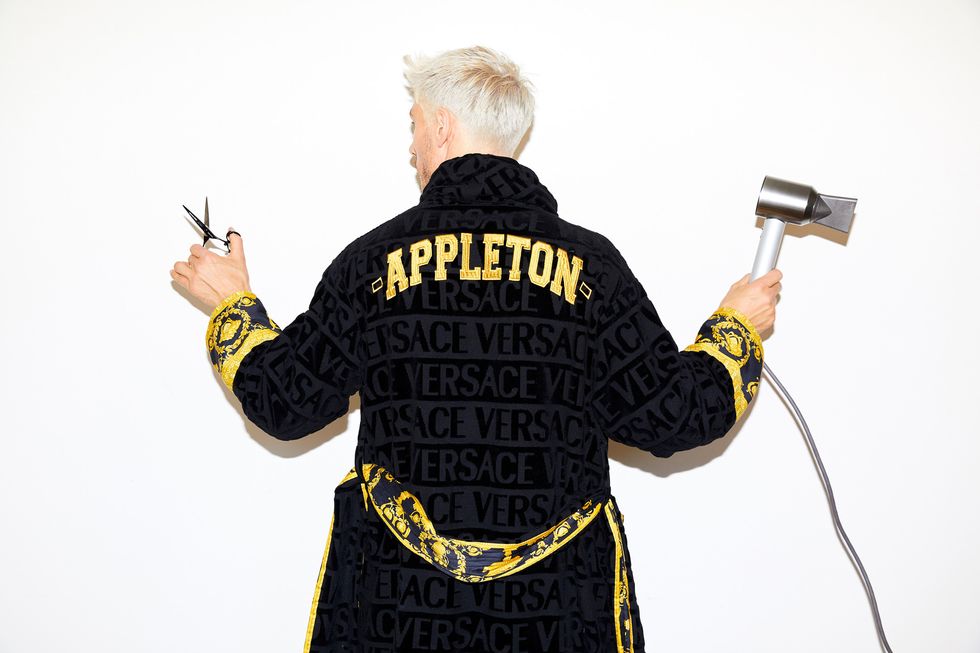 "I'm obsessed with
Color Wow Dream Coat
—it changes lives," he says. "It's like an umbrella for your hair, keeping it smooth for days. Apply it on wet hair, saturate, and blowdry it in." He's also a personal fan of cult product
Olaplex
, which is designed to protect bleached hair like his and keep strands strong, essential since the chemical processing required for platinum can make hair break easily. As for hair tools, he sticks with the cult crowd, as well. "I love the
Dyson dryer;
 it's so light and powerful, and Harry Josh makes the best
curling irons
," he says.
But under the sleeves of that fabulous Versace robe is another side of Appleton that we don't see much on Instagram, yet takes us back to the roots of his work: family. "These tattoos are super special to me, as it's my kids' names and date of birth," he tells us of his ink. "That's why I had them on my wrists, as they are my world. Kitty-Blu, my daughter, is aged 13, and my son, Billy, is aged 15. They inspire me every day to be the best I can be. Being a father showed me how to love unconditionally, and they are the key to my heart."