How Kit Harington Perfects His Curls for the Red Carpet
The Game of Thrones star let us tag along as he got ready for the 2018 Emmy Awards in L.A.
Celebrity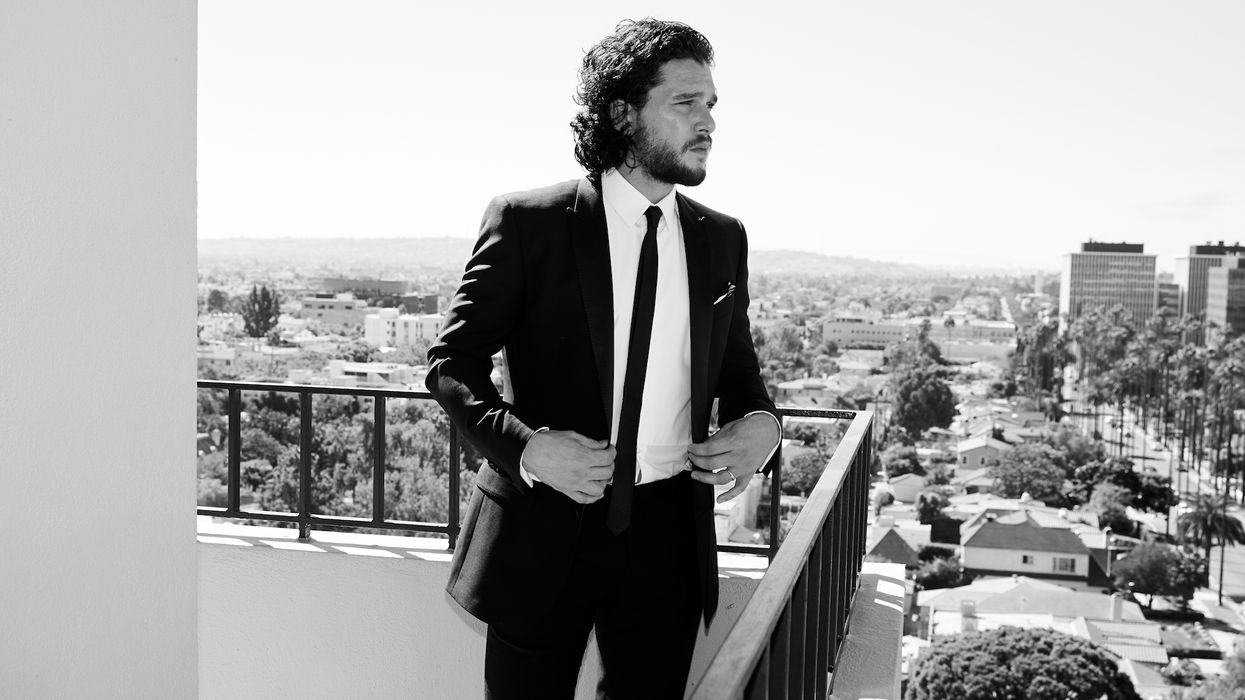 Tonight is the 70th Primetime Emmy Awards, and with a dream team like Colin Jost and Michael Che hosting, it's sure to be a riotous evening. Dozens of our favorite shows are nominated, like
Stranger Things
, The Handmaid's Tale, and Atlanta, but cult-beloved
Game of Thrones
is leading the pack with a staggering 22 nominations. So when we had the opportunity to get ready with Jon Snow himself, aka Kit Harington, at his Los Angeles hotel, we obviously jumped at the chance. (For the record, no, we did not manage to find out the juicy series finale details, despite our most valiant efforts.) 
Dressed in head-to-toe Dolce & Gabbana, the face of the brand's new
The One Grey
fragrance gave us the rundown of his red carpet prep, his hype song for the car ride to the awards show, and of course, the secret behind those signature curls.
---
How does Dolce & Gabbana The One Grey compare to the original?
"It's a contrast in scent that makes The One Grey quite unique. Most men's fragrances are all one tone, but this one mixes some typically feminine scents like lavender with a very masculine scent like tobacco. It's not overpowering, but it's memorable. [It's] a special-occasion fragrance."
How do you like to pregame for the red carpet?
"I generally have a big ol' breakfast in the morning, because by the time you get to the award ceremony, you're kind of rushed off your feet. But you have to have something, otherwise you're going to sit through four hours starving. I've made that mistake before. So big breakfast, a full English breakfast."
What's in an English breakfast?
"Sausages, baked beans, tomatoes, mushrooms, toast, eggs, bacon—all the good stuff."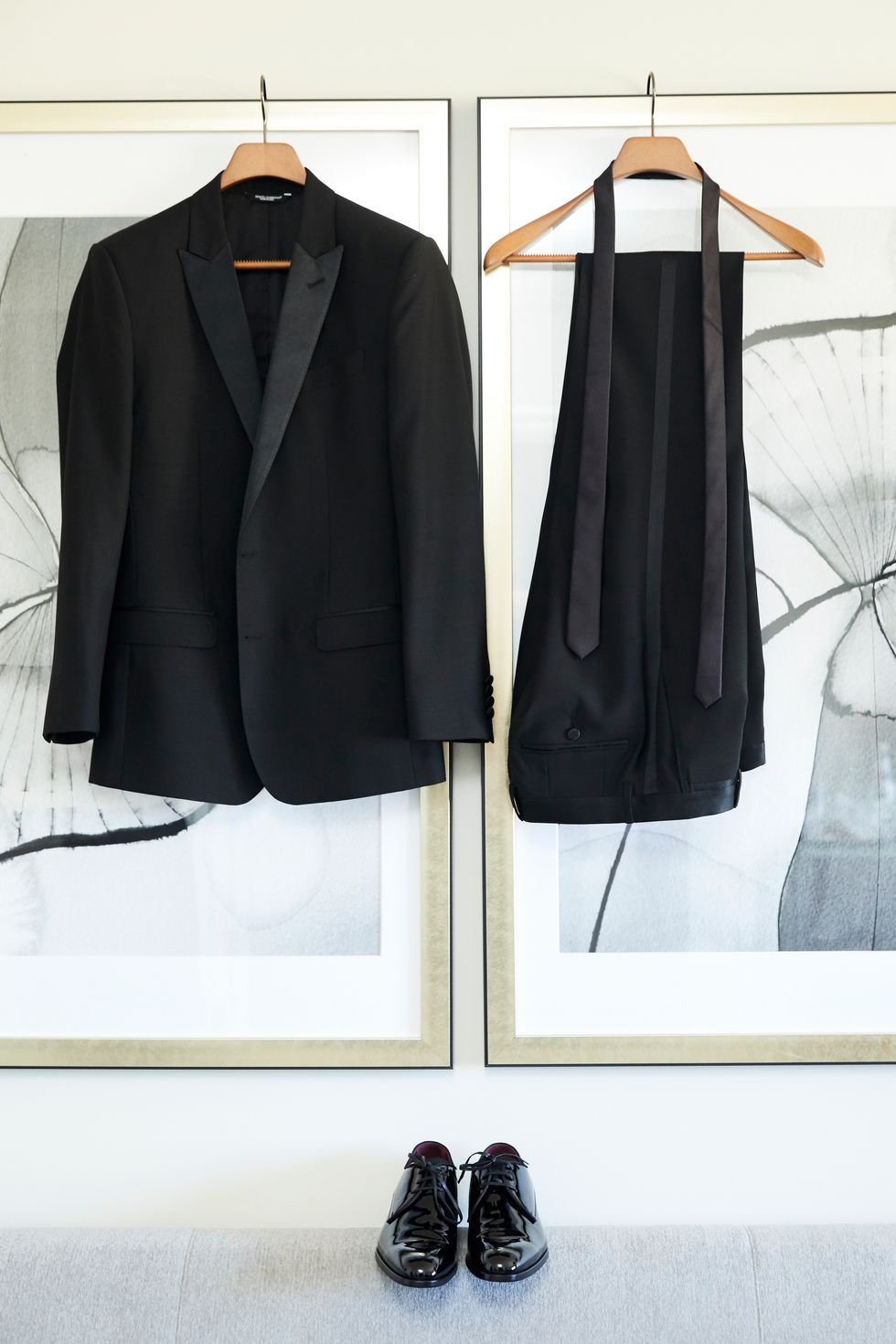 What music do you like to listen to on the way?
"Funk and soul, generally. James Brown."
What are you wearing to the Emmys this year?
"I'm wearing Dolce & Gabbana. Two-piece, single-breasted black peak lapel tuxedo. And shoes."
Your curls are pretty envious. What do you use to keep them on point?
"Just a cream, really. I quite like this
Bumble and bumble Grooming Creme
. There's another one by Kiehl's, the
Creme with Silk Groom
,
that's good."
Do you blowdry or air-dry?
"Nah, air-dry all the way. I just let it dry naturally."
When you were filming in a harsh climate, did you use any particular products to keep your skin healthy?
"There's no one product, no, because we have a great makeup team on Thrones, so they just shove some stuff on my face."
Did they help you get makeup off at the end of the day, or did you have to learn how to take it off yourself?
"They would take it off for me, but I'm really bad, because I usually just want to get the hell out of there. I'm really bad about taking the mud and dirt and blood off. It's not your usual makeup. You look a bit like an axe murderer."
That would be pretty terrifying if you went to sleep and then woke up like that.
"Oh, I have."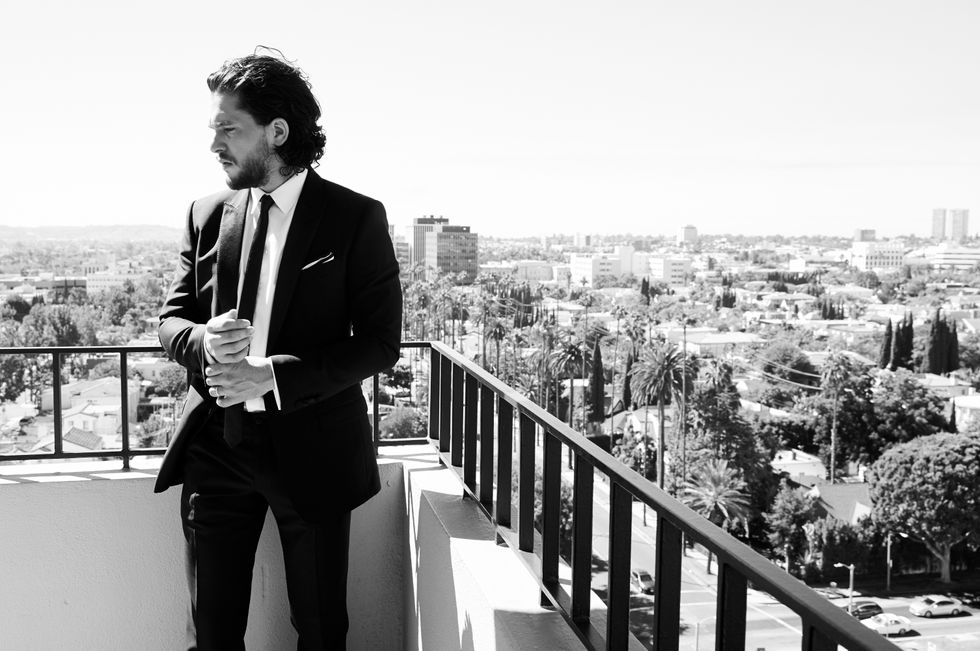 What
Game of Thrones
character is most in need of cologne?
"That's a tough one. I'd say maybe the showrunners [
laughs
]."
If Jon Snow had a signature fragrance, what would it be called?
"If Jon Snow had a signature fragrance, I think it would be called...something to do with a wolf, wouldn't it? Something like Lone Wolf. It would smell like mud and blood [
laughs
]. It would be very earthy. A very earthy smell to it."
What is the best way for fans to mentally prepare for the
Game of Thrones
finale?
"I think it's going to be such an amazing experience watching it all finish. Just get with your friends. Watch it with the group you've been watching it with the whole time."
Do you like to watch it in a group?
"I just watch it by myself once, because I don't like watching myself on screen around people."