This Season's Biggest Accessory Is Not What You'd Expect
Band-Aids for the win.
Fashion Week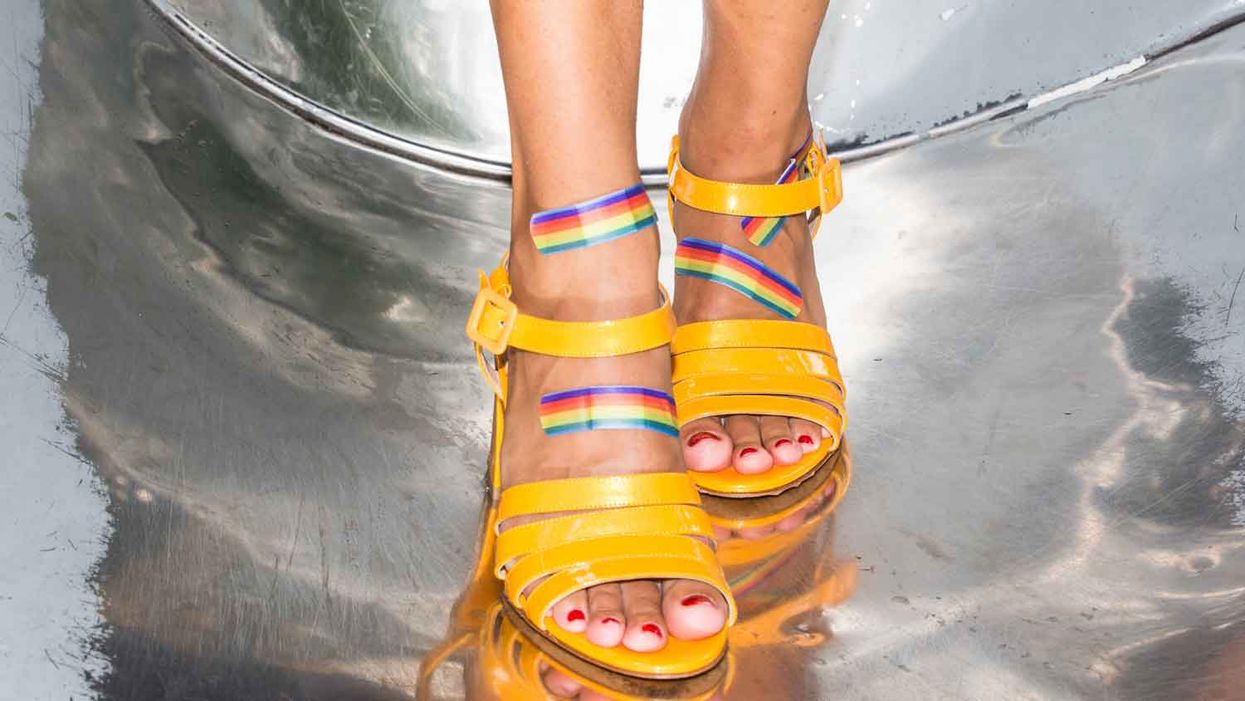 With
New York Fashion Week
 ending, we can't deny that our feet have taken a serious beating over the last few days. Running around from show to show and meeting to meeting in our most street-style-worthy shoes means that, although our outfits were consistently on point, we've also collected our fair share of blisters, scrapes, and everything in between. That's the price for picking up the season's
hottest new heels
or boots (worth it). So forget belt bags and
tiny sunglasses;
 we're naming the humble Band-Aid as this season's biggest accessory. We know what you're thinking—a foot covered in traditional Band-Aids is not exactly chic. But we say embrace the look with a few wildly printed and colorful Band-Aids, which just so happen to pair perfectly with fall's coolest trends—think sparkles, neons, stripes, and animal prints. If you're still not sold on the idea, check out our favorite shoe and Band-Aid combinations below. Your feet will thank you.
---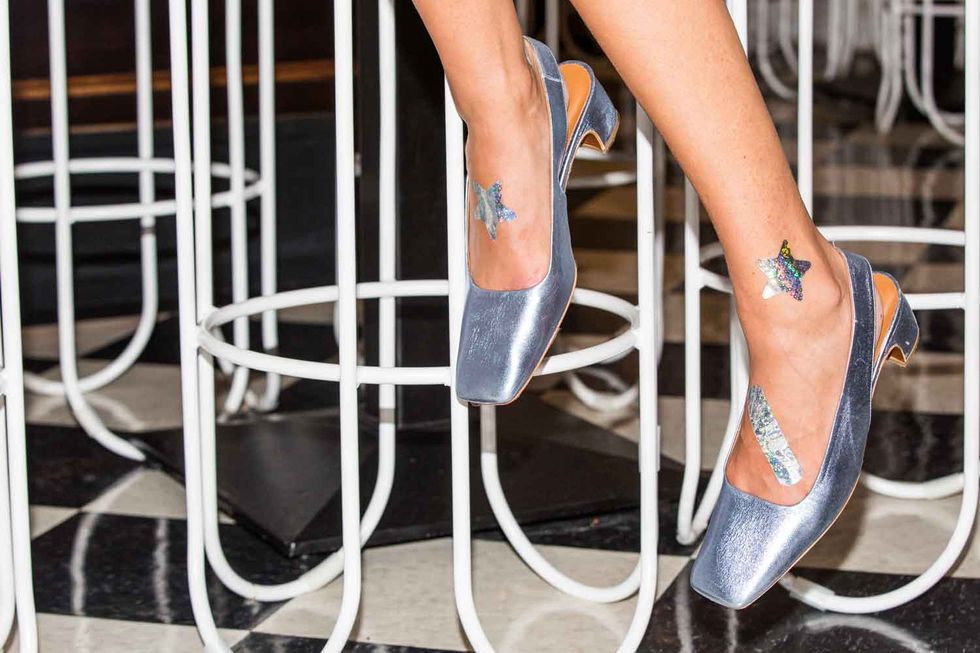 Let's face it—traditional Band-Aids are not cute. But a sparkly and safari-inspired Band-Aid? Sign us up. You can even find them in fun star shapes to take your footwear game to a whole new level. Who said Band-Aids have to be boring?


When you're breaking in a
fresh pair of sneakers
or a hot new boot, ankle blisters become inevitable. We say embrace it and enhance the shoes themselves with a striped or rainbow Band-Aid. Consider your Band-Aids as the new accessory you never knew you needed!
Model: Ariella Lerner