WWWRN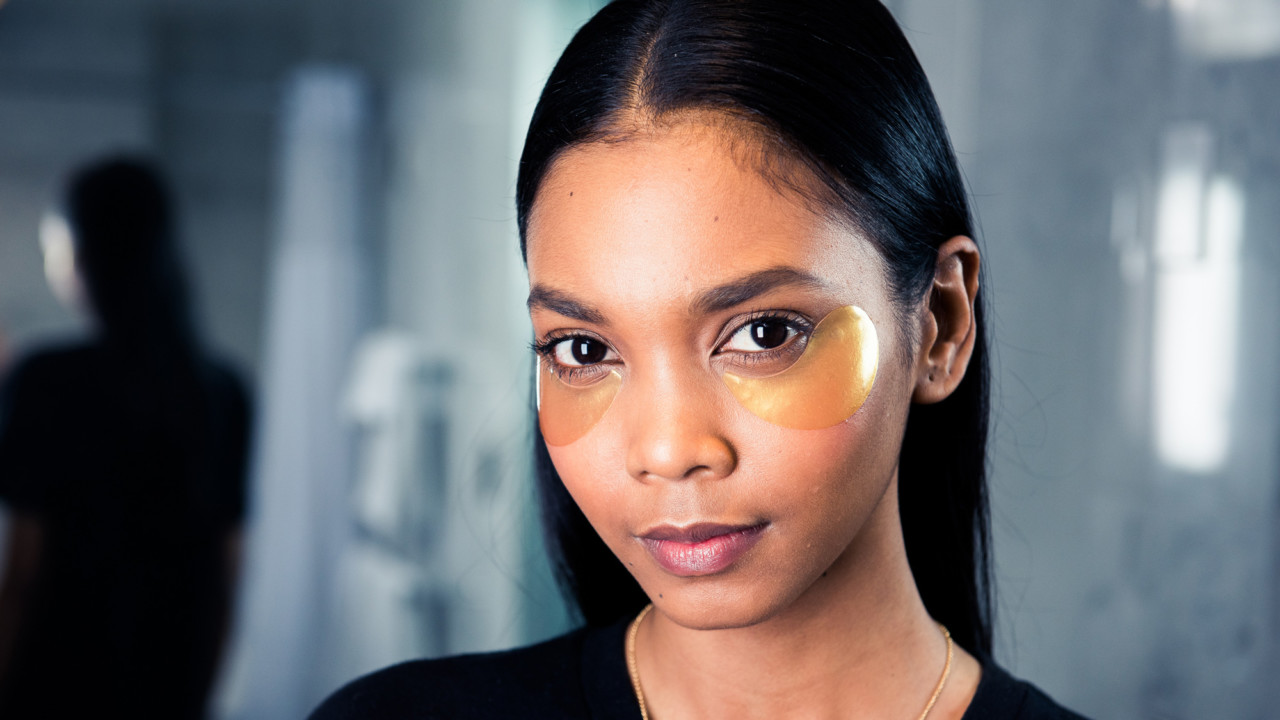 15 Beauty Products We Use at 30,000 ft. Cruising Altitude
Whoever said you couldn't step off a plane with glowing skin was lying to you.
Given the amount we travel, we've basically become pros at packing. Packing our clothing that is. Getting the hang of TSA-approved beauty and skincare products on the other hand? That took us a minute to perfect, but we are now happy to report that we've pretty much got itty bitty beauty product packing down to a science. And that includes all of the products that we like to indulge in while we're 30,000 feet in the air. Below, our go-to in-flight beauty products that actually work. Add them to your reusable pink Glossier pouch (admit, it's the perfect traveling pouch) the next time you take a trip and prepare to be glowing when you hit the tarmac in your (hopefully sunny) destination.
---
Katie Becker
Beauty Director
1. Eau Thermale Avene Thermal Spring Water: I got to visit the French springs where this calming, hydrating water comes from. They pipe the stuff straight from the springs into the manufacturing lab and into these spray bottles. No wonder it's the best selling beauty product in French pharmacies.

2. BKR Paris Water Balm: This is officially my new favorite lip balm. It has a cushiony feel that helps smooth out dry lips when they feel parched and flaky. It is scent- and flavor-free, and it snaps into your BKR bottle cap, if you're into that.
3. Bastide Figue d'ete Hand Cream: Years ago, I once ran off a plane with desperately dry hands only to find that none of the beauty stores in JFK have testers tubes. It was a dark time. And now I never fly without hand cream. This is the 1 oz version of the hand lotion pump bottle I keep on my desk. I am obsessed with fig fragrances, so this is a nice discreet way to get a little bit of scent in the plane, too.
---
Noah Lehava
Director, Lifestyle & Talent
1. Marvis Whitening Mint Toothpaste 0.84oz: I love airplane food. There, I said it! But it rarely leaves me feeling fresh. The recycled air and mouth-ajar sleep doesn't help either, which is why I always make sure to have a toothbrush and minty toothpaste on hand for in-flight and post-flight refreshers.
2. RMS Beauty Oil: It's taken me a few long haul flights to realize it, but I'm not an in-flight sheet masker. I find silky oils way more effective in hydrating my parched skin. I'll apply a few times throughout the flight depending on how intense the pilot blasts the AC.
3. Skinceutical Eye Balm: These days I'm on a pretty strict Skinceuticals plan. But realistically, I'm not going to do a five-step routine while squished next to my seatmate. I will, however, religiously apply the eye balm. It's amazing at reducing puffiness from lack of sleep and incredibly hydrating.
---
Ivanna Martinez-Gonzalez
Social Media Associate
1. Eve Lom Sheet Mask: I always joke about my "commute back home" being a full 8 hours, because that's how long it takes me to go back to my hometown. Two flights in and my face is CRAVING some moisture. I like to add this Eve Lom mask because it really helps moisturize the face, without feeling like you have a layer of product sitting on your skin. It's super lightweight, and after 20 minutes, my skin soaks up the sheet mask product immediately (that's when you know your skin is dehydrated!).
2. Tata Harper Hydrating Floral Essence: After a super hydrating mask, I make sure I lock all of the product in with this Tata Harper spray. It has hyaluronic acid (aka moisture-binding) so it keeps the skin pump and hydrated during the flight. An essence is also great for when you're traveling and want quick moisture but don't want to get your fingers in the mix. A nice glass of wine to relax is great on a flight, but remember to also drink lots and lots of water!
3. Kiehl's Breakout Control Spot Treatment: For someone who has pretty oily/breakout prone skin, I try to beat pimples and blemishes before they start acting up. I always do an exfoliating treatment the night before my flight to make sure there aren't and dead skin cells wanting to ruin my trip. After locking all the moisture in from my mask and essence, I apply this Kiehl's spot treatment on my chin, nose and t-zone so I don't get any last minute surprises after my flight. The last thing I want to deal with is a pimple when I can't do my full at-home skincare routine!
---
Jodi Taylor
Associate Editor
1. Summer Fridays Jet Lag Mask: I kid you not, I refuse to fly without this insanely moisturizing cream mask. Good for all types of skin and free of harmful ingredients, you can use this mask as a primer, moisturizer, or as a mask, of course. I like to put a thick layer of it on pre-flight (it goes on clear) and then add another layer mid-flight if it's a flight over six hours long. Try it and see the glow for yourself.
2. NK Cocoa Butter Lip Therapy: Ask any of my friends, and they'll confirm that I am obsessed with this lip balm. So much so that when I lost mine once, my best friend gave me hers because the store was sold out. It's so moisturizing, so smooth, and smells like heaven.
3. CleanWell Natural Hand Sanitizer: Necessary for me to have on every single flight. I become a germaphobe when I travel and use this stuff religiously while traveling.
---
Hannah Baxter
Editor
1. CHANEL N°5 L'eau Hand Cream: The second I step onto an airplane, my skin shrivels up like an old raisin—not cute. I apply hand cream approximately every five minutes, so might as well make it CHANEL, right?
2. Josh Rosebrook Advanced Hydration Mask: An in-flight mask is 100% non-negotiable. Like Jodi, I love the Summer Friday's one, but I've recently started using Josh Rosebrook's version. It applies clear and very dewy, and because it's in a jar, you don't have to worry about air pressure forcing it out of a tube too fast. My skin stays impressively hydrated from takeoff to landing without ever having to reapply.
3. Lucas' Pawpaw Ointment: Let us praise the all-purpose balm. I slatch this on my lips, cuticles, and anywhere that needs an extra boost of moisture during a flight.
Photo: Shot on site at 6 Columbus, a Sixty Hotel. On Jonelle: Necklace, Baker & Black; Rings, Catbird; Hair, Angela Soto; Makeup, Andriani.
Want more stories like this?
7 Things I Learned at the Fashion Week of Travel
How to Turn Your Long-Haul Flight into Your Own Personal Spa
According to Pinterest, These Are the Top Travel Spots & Tips for 2018
Part of the series:
WWWRN