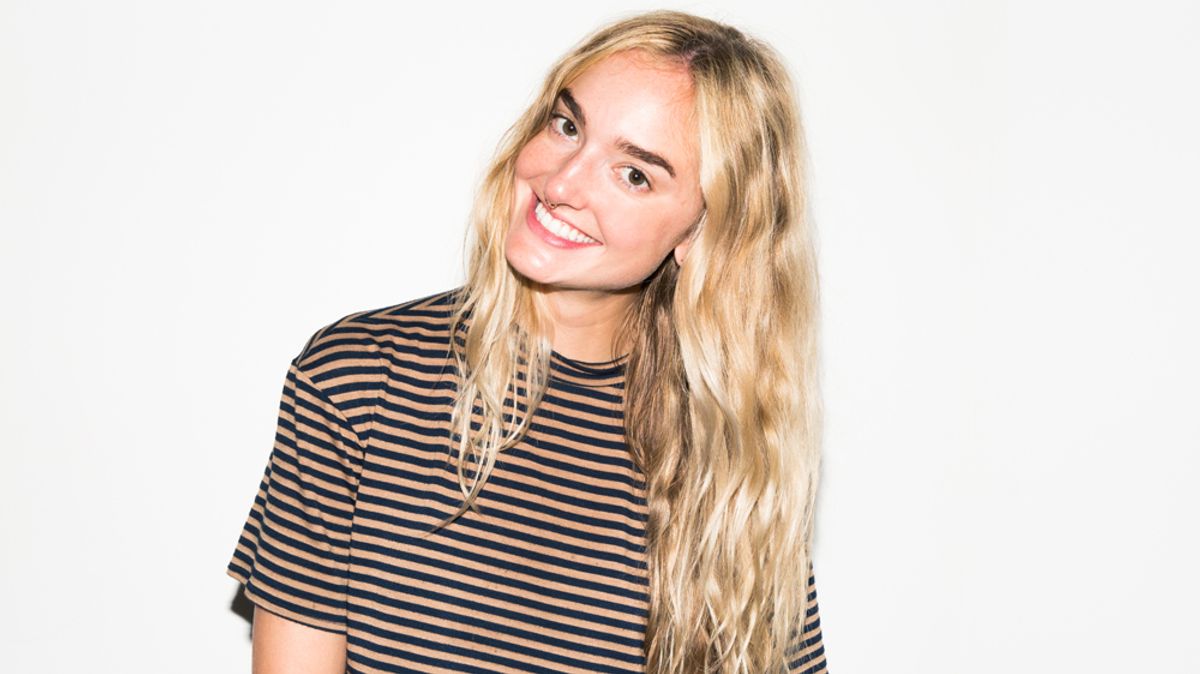 Hair
In Search of Products to Make Me Better, Brighter, Faster, Blonder
Everything you've wanted to know about purple shampoos.
Alec Kugler
After years of inching toward my bombshell dreams with subtle balayage or several (unfortunate) DIY ombres, I've officially thrown caution—and my low-maintenance hair—to the wind and joined team blonde. Cue a casual FIVE hours at the
John Barrett Salon
, and my long, wavy hair sparkled with enough highlights that my boyfriend pulled a genuine double take when I walked through the door. I mean, who doesn't want that type of power? Now not only do I get to prance around pretending I'm Brigitte Bardot (ultimate hair and eyeliner goals for life), but I'm discovering a whole new world of products to maintain my newly fragile hair.
Since my dad is strawberry blond, my genetics are already predetermined to turn my hair brassy in the span of just one wash. Clearly, I can't use just any shampoo or
conditioner
—I need special products, and in the fun-filled world of blonde, that means purple. Purple shampoo, purple conditioner, purple masks—anything to counteract the yellow tones threatening my perfect baby blond. I mined my friends, colleagues, and fellow blondies for recommendations, and over the course of two weeks, I tested the top six. Fun fact—there's no better way to irritate the person with whom you share a bathroom than to coat your shower in streaks of violet goo. So if you're like me, with hair that would gladly resemble a dirty penny without assistance, or you're a natural-born blonde (bless you), welcome to my journey for hair that's better, brighter, faster, blonder.
---
1 / 6
R + Co Sunset Blvd Blonde Shampoo
, $29
Fashion editor Laurel Pantin dropped this travel-sized set on my desk to kick off my purple product journey. I'm already crazy about
R + Co
, from the scent to the packaging, so I was psyched to try their shampoo and conditioner. Neither is heavily pigmented, so for my shower's sake, these were winners, but in terms of keeping the brassiness at bay, I can't really get behind them for everyday use. In a pinch, they'll work, especially for travel in their miniature form, but my blond was already inching towards an unpleasant tone. On to the next!