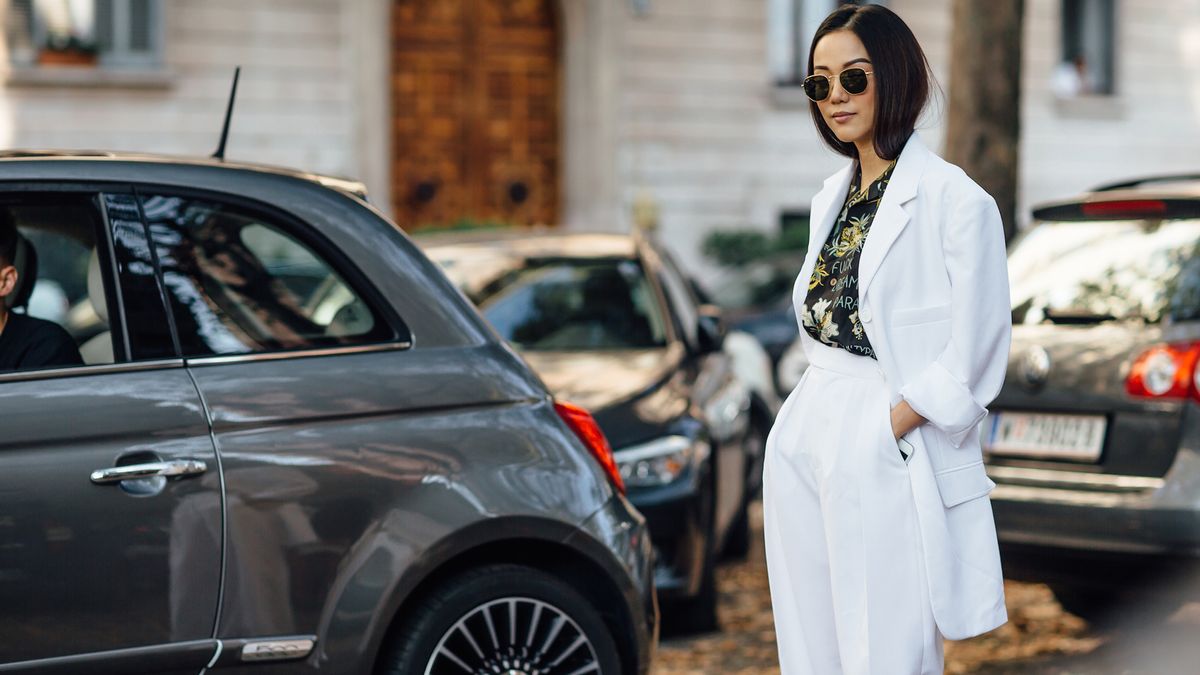 Trends
PSA: Whoever said you can't wear an Ellery suit with Jordans was wrong.
Paige Campbell Linden
Some days we wake up and immaculately dress in a power suit. Other days we
roll out of bed
and throw on a sweatsuit and call it a day. But then there are in-between days. Consider the suit-with-sneaker combo the new heels with jeans—a little bit of high and low in the casual factor. We've put together some of our favorite combos. Below, the nine suit and sneaker outfits that are a foolproof match.
---
IF YOU'RE THE TYPE THAT LOVES A GOOD PATTERN:

No one said your suit had to be boring. In fact, we think it should be the opposite. The best part about plaid, floral, or checkered suits? You can pair an equally colorful or fun sneaker with them. Be brave and have fun with it; you'll be happy you did.



IF YOU WANT TO PLAY IT SAFE:

Remember: Safe doesn't have to be boring. Opt for a corduroy suit to add some texture, or chose one that comes with a flared or boyfriend-style pant. All of the below make excellent companions for a pair of fresh kicks.



WHEN IT'S WAY TOO HUMID OUT:

Just because it's 100+ degrees outside doesn't mean we have to ditch our badass outfits. Instead, reach for a skirt- or shorts-and-blazer combo. We promise you'll still give off that don't-eff-with-me attitude. As for sneakers with these guys? We suggest you opt for a pair of New Balance, Nike, or CHANEL.