WWWRN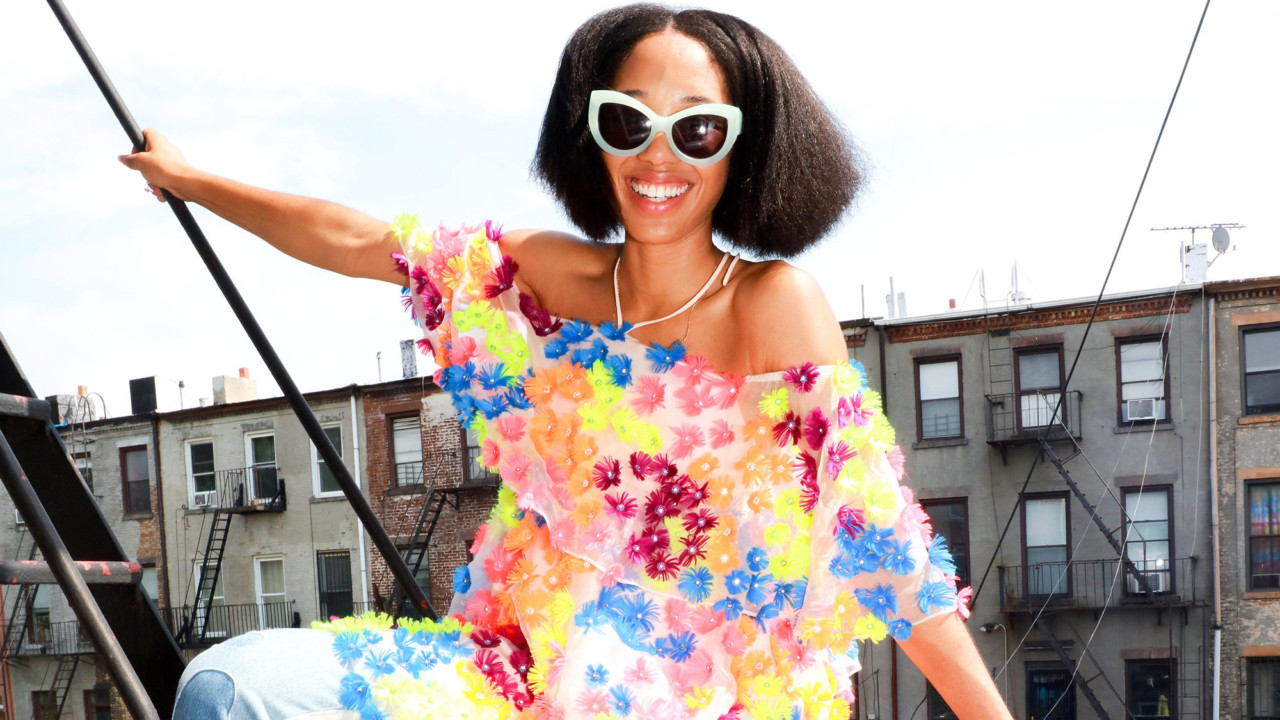 Our Favorite Summer Fashion Trend Is Both Sexy and Comfortable
Plus, shop the 18 styles we're buying for the weekend.
Dressing for warm weather can be tricky, what with the potential sweat stain factor and all, but that doesn't mean you should limit your choices to white cotton t-shirts (although we do love those). Instead, we recommend pieces with some built-in air-conditioning, so to speak, in the form of cute off-the-shoulder tops. This style has been on our radar for a while now, and it seems like designers have heard our cry for more options: Long sleeves! Patterns! Ruffles! Whether you pair it with a matching midi skirt or your favorite vintage denim, there's no wrong way to style this summer's dreamiest trend. Check out our 18 favorites below.
---
Hannah Baxter
Editor
1. Stella McCartney Off-the-Shoulder Ruffled Cotton Poplin Top: Once summer hits, all I want to wear are floaty neutrals in beach-ready silhouettes. This top is a dressier take on that vibe, but Stella still manages to make it feel relaxed and modern. Plus, it's 30 percent off right now!
2. Farrow Dora Blouse: This shirt is sexy as hell, and I need it in my closet immediately. Who doesn't like a bell sleeve? Now I just have to find the perfect wide-leg trousers to complete my new favorite ensemble.
3. Staud Louie Top: OK, so this is basically a corset top, but the effect is just like your dress straps enticingly slipped off your shoulder while talking to a hottie at the bar. Plus, hot pink and red are the best color combo of the year. Add to cart.
---
Noah Lehava
Senior Editor: Health and Wellness
1. Hellessy Phacelia Top: How amazing is the marigold color of this top? What about the subtle little knot—or is that a bow? I don't know, but I'm into it. The crepe-y, crinkle-y silk-linen blend? Everything about it is right.
2. Georgia Alice Girlsss Off-the-Shoulder Top: This top is completely outside of my comfort zone. I own nothing even remotely similar in style or sense. But I'm so drawn to it. I'd wear it tucked into denim shorts or pencil-thin trousers for a more evening look.
3. Jacquemus Drapped Top: Jacquemus can do no wrong in my world (need his *extra*-wide-brimmed hat—but that's a side note). He gets sexy. Like this shirt, which so beautifully drapes off the shoulder into silky folds, but the back, THE BACK, features just two itsy-bitsy strings for peak back exposure. It's the perfect marriage of elegant and hot, hot, hot.
---
Ivanna Martinez-Gonzalez
Social Media Associate
1. Johanna Ortiz ZanIbar Off-the-Shoulder Wrap Striped Poplin Top: I think it's safe to say that JO introduced this trend years ago, and it's still everyone's summer favorite. I especially like wrap tops because you can really fit them to your own silhouette. I'd dress this one up or down with jeans or a nice white maxi skirt.
2. Zimmerman Melody Off-Shoulder Crop Top: Need I convince you to like anything Zimmerman? I'm in love with their dresses, but their tops really give "crop top" a new look. I'd wear this with a high-waisted denim skirt and some summer flats. Or, why not go all out with a white maxi skirt and some heels? The possibilities here are endless!
3. Love Shack Fancy Off-the-Shoulder Floral-Print Cotton-and-Silk-Blend Top: I originally thought this top and its matching skirt were a dress, but when I found out they weren't, I immediately added this one to my cart. The cotton/silk blend is perfect for summer—no need to deal with feeling too hot. I like wearing this top with white jeans and some flats; you can never go wrong with this combo!
---
Jodi Taylor
Associate Editor
1. Caroline Constas Gabriella Gingham Top: Our badass director of production, Lauren Gonzalez (known as LG at Coveteur HQ), wears tops like these all the time and looks so incredible in them. I'm low-key going to see if I can pull it off the same way. I'll never reach her level, but it's always worth a shot.
2. Wolford Sheen Bodysuit: Call me boring for this one (I don't care), but truly nothing beats a classic off-the-shoulder bodysuit. Nothing.
3. Marchesa Off-Shoulder Blouse: I'm obsessed with how extra this is.
---
Leah Faye Cooper
Editorial Director
1. Apiece Apart Oeste Off-the-Shoulder Silk-Crepon Top: If you need me, I'll be shopping for a high-waisted skirt to go with this great top, which appears to have the perfect amount of stretch and is also in my favorite color.
2. Satin Polin Off-the-Shoulder Tunic: Tibi has labeled this top as one of their essential pieces, and I couldn't agree more. A crisp white tunic that shows off your clavicles is absolutely essential.
3. La Double J Editions Riviera Striped Cotton Cropped Top: I've been so mesmerized by this label's dresses recently that I didn't even think to check out their other offerings. Shame on me, because upon further investigation, it looks like I've been missing out on some glorious separates—like this cropped shirt.
---
Katie Becker
Beauty Director
Part of the series:
WWWRN