WWWRN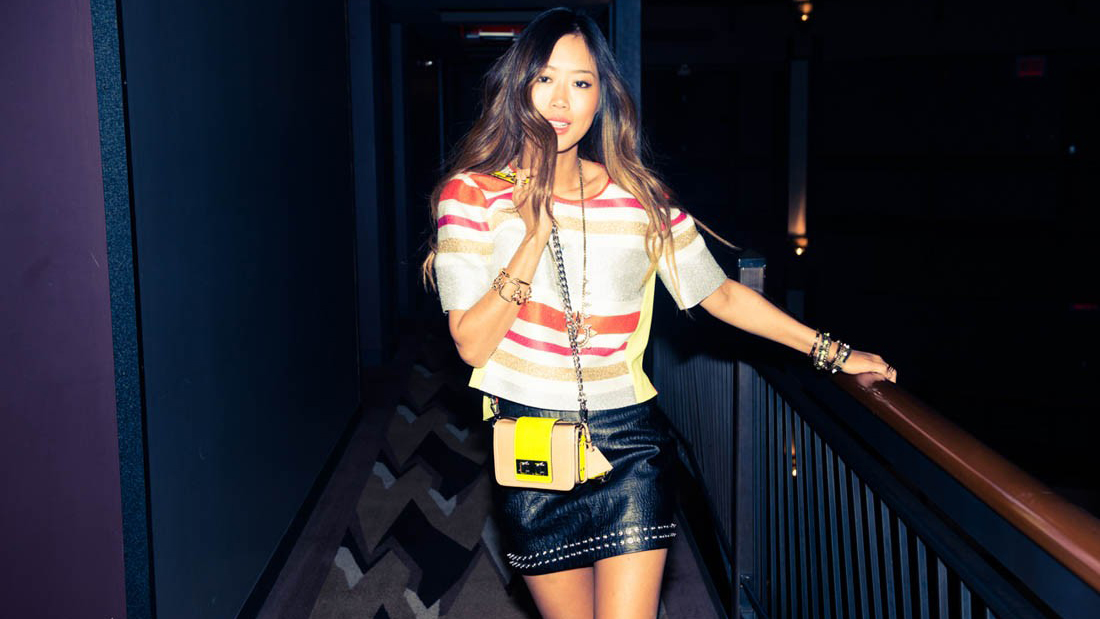 18 Mini, Midi, and Maxi Skirts That Will Elevate Any Outfit
Free your knees from a life of boredom.
Not to be hyperbolic, but there is no greater feeling in the world than a warm breeze on your freshly bared shins. After months in what we'll call "pants captivity," their time has finally come to enjoy the seasonal temperatures, hopefully in a killer new outfit. We're also happy to see a renaissance of sorts for midi skirts, in addition to the always classic minis and maxis of summer. Basically, there are more ways than ever to wrap the lower half of your body, and we are 100 percent here for it. Check out the 18 styles six editors are scooping up this weekend.
---
Hannah Baxter
Editor
1. RIXO London Georgia Pleated Floral-Print Silk Crepe de Chine Midi Skirt: I lusted after this skirt for weeks, and once I finally pulled the trigger and rolled up to work, my coworkers basically lost their damn minds. It's *that* good. The double slits can be treacherous in high winds, but there is essentially no time or place for which this piece isn't perfection. I recommend pairing it with an equally slinky silk tank in a contrasting print and strappy sandals.
2. Topshop Moto Button-Front Denim Mini Skirt: Every season I search for a button-front black denim mini, and every season I fall short. Not this time, universe! I'm clicking "add to cart" before anyone snags it first. Catch me in white sneakers, piles of jewelry, and a vintage tee all summer long.
3. Caves Collect Frank Burnt Orange Wrap Skirt: Let's all pause for an ode to burnt orange, the most misunderstood hue of the rainbow. I'm slowly collecting multiple pieces in this shade, and I adore every one of them, most recently in the form of this skirt. It's linen, so super comfortable for sweltering days, but I also like pairing it with a cotton turtleneck and Gucci loafers.
---
Monique Kamargo
Editorial Producer
1. Miu Miu Printed Crepe Wrap Skirt: My favorite thing about this skirt is the silhouette. I have a curvier bottom, so the wrap front with ties at the waist is extremely flattering for me. Plus, this strawberry print makes me so happy. Plus-plus, it's Miu Miu, so you can't go wrong.
2. Reformation Ella Jean Skirt: While I've been known for rocking a different polka-dot print almost every other day, recently I've been loving the combination of stripes and denim, like on this Reformation skirt. I'd keep it easy and pair it with a simple white tee, sneakers, and straw bag.
3. For Love And Lemons Ruffled Midi Skirt: I'm not one to gravitate towards anything with a lot of ruffles, but for some reason, I can't get this skirt off my mind. It feels super lightweight and easy to frolic around in all summer long. It could also potentially double as a Dorothy costume for Halloween this year, which I am weirdly not opposed to.
---
Jodi Taylor
Associate Editor
1. Poster Girl Winona Wrap Skirt: It's been months since I first laid eyes on this skirt, and I still can't get it out of my head. That, to me, is always a true sign that it's worth it. Call me crazy, but in my mind it can be paired with anything from a white tee to a cute crop. Ideal for humid, hot summer weather.
2. Saint Laurent Gabardine Mini Skirt: I'm a cargo pant addict, so it only makes sense that I'm crazy about this cargo mini skirt. Also, a skirt with shorts? Sign me the f*ck up.
3. Faith Connexion Mini Patch Skirt: I'll admit that I'm not even sure why I'm so into this skirt, but I truly just *am*. I'm picturing it paired with a plain grey hoodie and cute leather boots for a chilly summer night, and it's giving me the urge to immediately add it to my shopping cart and punch in my card number.
---
Katie Becker
Beauty Director
1. Vince Pleated Tie-Front Skirt: I got this skirt last month and have been wearing it religiously. I get so many compliments; it flatters the tummy and tush (in my eyes, anyway) and feels so sexy on bare legs. Bonus: When you travel with it, it really can't become too wrinkled.
2. A.L.C. Amelie High-Waist Button-Front Midi: I love a skirt cut up to my rib cage to make me look long and lean. And with the flared, swishy, open-front skirt, I could wear this every single day, dressed up with a silk tank or dressed down with a t-shirt; dressed for warm weather with a couple extra buttons undone, or dressed for cool with knee-high boots and a sweater.
3. Rebecca De Ravenel Lolita Polka Dot Skirt: As if this skirt wasn't lovely enough, zoom in close on these embroidered buttons. I would swoosh my way through SoHo in simple flat sandals, or waltz into dinner near my apartment on the Upper East Side in strappy stilettos.
---
Leah Faye Cooper
Senior Features Editor
1. Missoni Pleated Metallic Crochet-Knit Midi Skirt: I've always had a deep appreciation of Missoni. Not just because the label makes undeniably beautiful clothes, but also because, at its core, it's an old-fashioned family business—a rarity that I find admirable. If I could, I would definitely dress in head-to-toe Missoni on a regular basis, and this skirt would be heavy in the rotation.
2. Roberto Cavalli Belted Fringed Leather Mini Skirt: All of my spending plans are on hold until I come up with a budget that allows me to own this as soon as possible. The only thing better than a leather mini skirt is a fringed leather mini skirt in violet.
3. RIXO London Georgia Cosmic Constellation Midi Skirt with Slits: Along with every other editor I know, I, too, am enamored by all things RIXO London. A few months ago I noted how much I loved a dress in a similar pattern. I think I need this skirt as well.
---
Ivanna Martinez-Gonzalez
Social Media Associate
1. Everlane, The Denim Skirt: I need a denim skirt that can stretch! I have a butt, so I'm always looking for skirts that can complement my waist and bottom without having to make it look too boxy. Everlane's denim is perfect because it fits every curve perfectly, complementing the right features. I don't have to keep pulling the skirt down, so that's a win in my book!
2. Johanna Ortiz Tabasco Linen Striped Skirt: So, forget everything you've heard about stripes making you look "bigger." High-rise skirts knock that myth out in a second. This one from JO really helps cinch the waist without making it look too formal, and you could definitely wear it with a t-shirt. The linen material and print are also perfect for summer—super festive for July 4th!
3. Rosie Assoulin Say It with Flowers Poplin Skirt: Everyone needs a cute print in their wardrobe, so why not let it be a wide, A-line skirt? I'm a superfan of midis because temperatures tend to vary over the course of a spring day. It doesn't make you feel too hot or cold, and in my opinion, it's very appropriate for the office, drinks with a friend, and dare I say a spring-fling date?
Want more stories like this?
The 8 Most Popular Swimsuit Trends for Summer, According to Pinterest
Our Editors' Favorite Summer Beauty Treatments
These 10 Matching Sets Are the Easiest Thing to Wear This Spring
Part of the series:
WWWRN