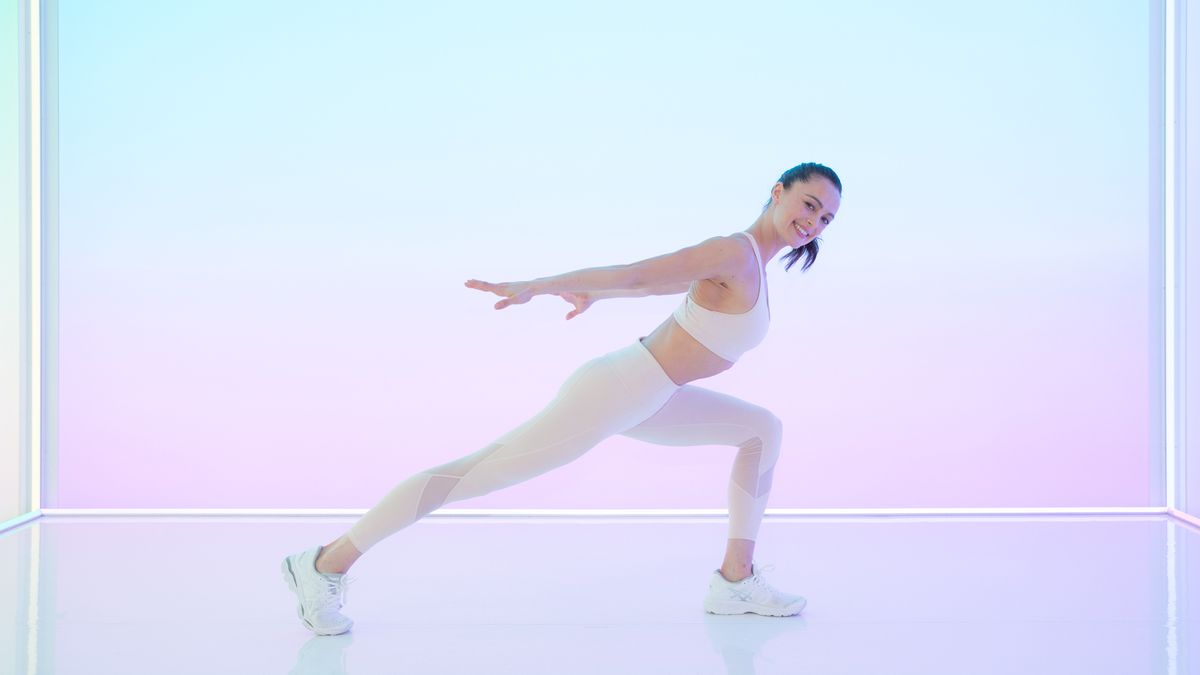 Fitness
7 Moves Victoria's Secret Models Do to Get Long and Lean
Trainer Megan Roup shares *the* routine that's about to become your new favorite.
Alec Kugler
If you need a new full-body workout—to pair with a summer wardrobe of tank tops and
Moussy short shorts
—
and
you're not afraid to sweat a little (OK,
a lot
), we've got you covered. Enter professional dancer turned fitness guru
Megan Roup
. She's the trainer Victoria's Secret models like
Elsa Hosk
and
Martha Hunt
flock to when they want to get *real* fit. The founder of The Sculpt Society's classes are so popular that she also live-streams classes on the fitness platform
Obé
so that those who can't make it to her class can sweat along with her.
Inspired by her effective results, we asked Roup to put together a top-to-bottom routine that sculpts, tones, and perks in all the right places.
Advance warning:
There's *a few* squats involved.
What you'll need:
Two- or three-pound weights.
---
---
Move No. 1
DOUBLE JUMP SQUATS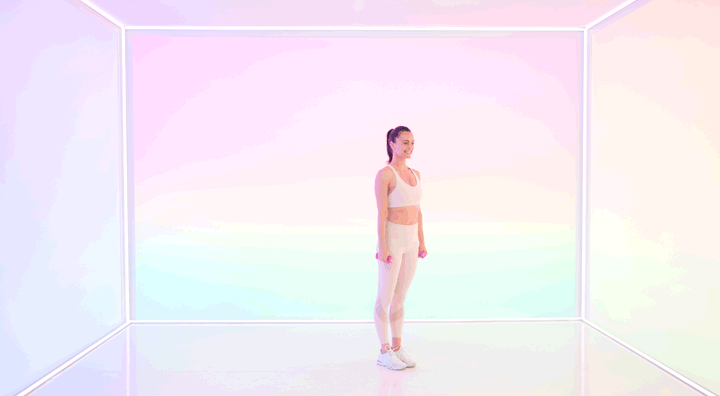 "Jump into a squat, then click your feet together and hop twice. Drive your heels into the ground and push your hips back. Engage your upper body and squeeze your shoulder blades together. Incorporate your arms by pumping them with weights as you jump."

Do: 16 reps

Equipment: 2- or 3-lb. weights


---
Move No. 2
HOLD SQUATS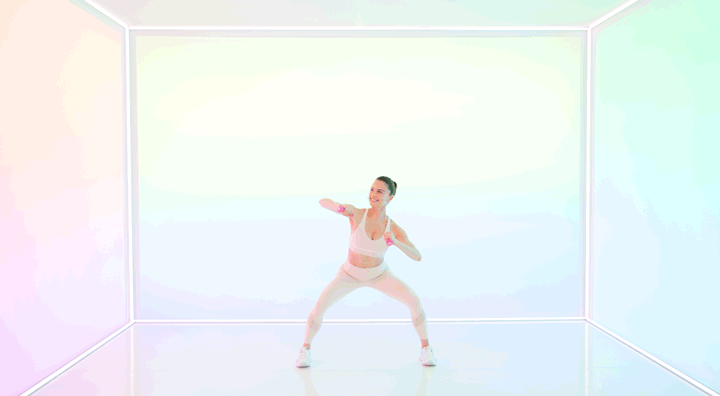 "Hold your squat. Drive your heels into the ground and push your hips back. Using the weights, bring your right elbow to your right knee, and punch your left hand up to a high diagonal. Find your obliques as you bend through your waist and move your elbow to your knee."

Do: 10-12 reps

Equipment: 2- or 3-lb. weights


---
Move No. 3
LUNGES + PLANKS
"Step into a lunge with your right foot back. Focus on driving the weight into your left heel. Place your hands on the ground and extend your left leg straight back into a plank. Keep your shoulders over your hands. Step your left foot forward between your hands, lift your upper body, and raise the weights toward your shoulders."

Do: 8-12 reps

Equipment: 2- or 3-lb. weights


---
Move No. 4
COUPÉ LIFTS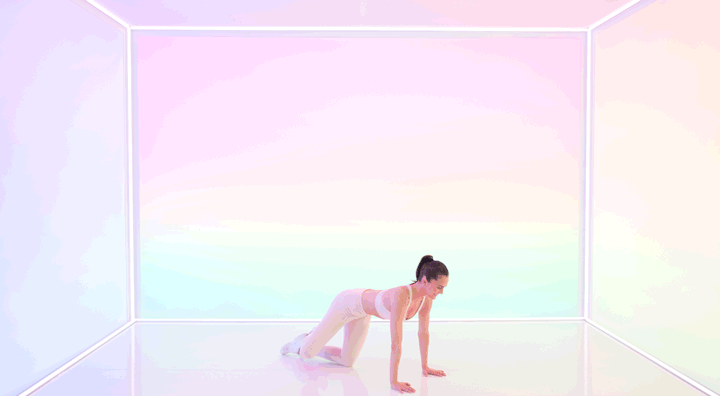 "Start in a kneeling position. Cross your right ankle over the left. Keep your right leg bent at a 90 degree angle as you lift and lower your leg to hip height. Actively engage your right glute every time you lift your leg. Curl your spine and engage your abs as your leg returns to the ground."

Do: 8 reps


---
Move No. 5
PULSES
"Hold your right leg 90 degrees at hip height. Make small pulses in an upwards motion. Focus on engaging your right glute every time you pulse up. Remember to engage your core and lift out of your shoulders."
Do:
8 reps
*****Repeat Moves No. 4 + No. 5 (3 sets of each)*****
---
Move No. 6
TAPS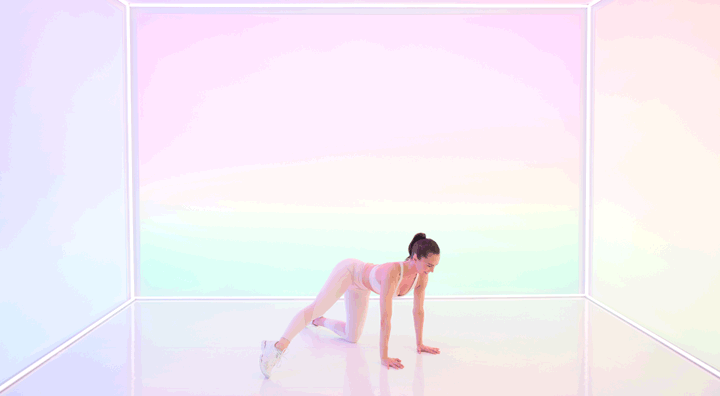 "Start in a kneeling position. Tap your right leg to the side. Squeeze your right glute as you lift and bend your leg into a 90-degree angle. Make sure the weight is evenly distributed in your arms. Lift your navel to your spine and press palms off the floor."

Do: 8 reps


---
Move No. 7
LIFT AND LOWER