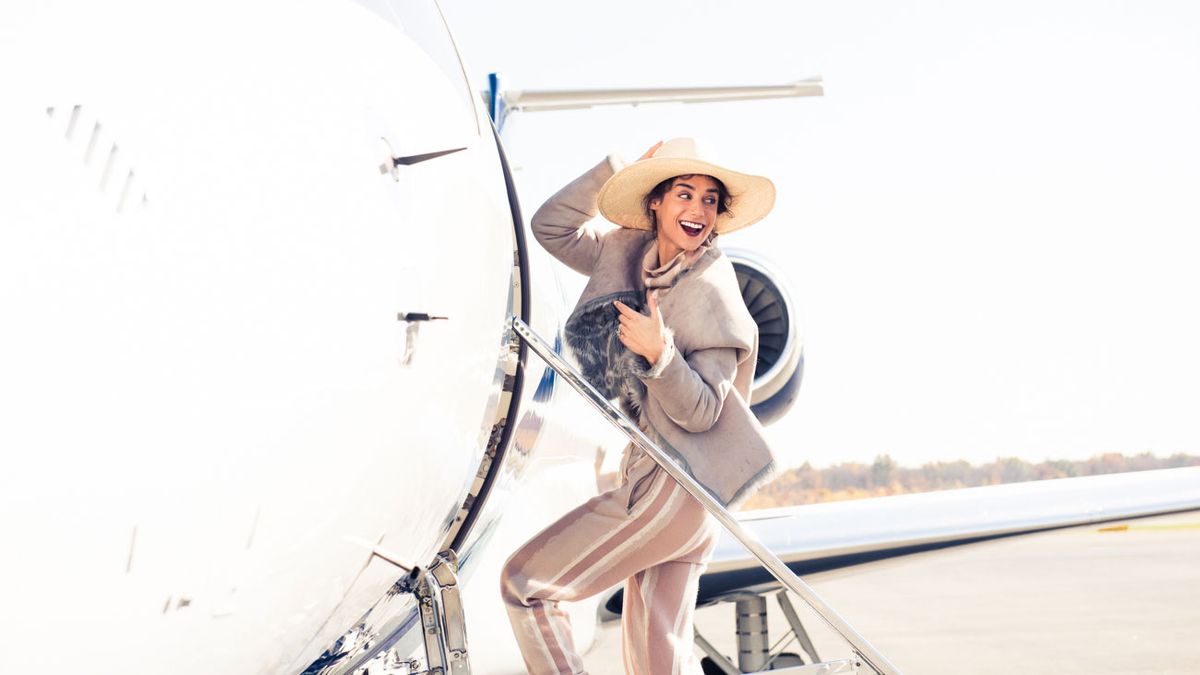 Travel
You can take a girl out of first class, but you can't take first class out of a girl.
*Cue up the infomercial soundtrack.* Flash to black-and-white footage of frazzled passengers cramming their oversized carry-on luggage into overhead compartments (zippers miraculously popping to waterfall flannel shirts and socks on their seated flight-mates below), crying babies wailing in the background. Welcome to economy class. Juxtapose that with soft-filter (remember that Oprah-approved cinematic effect?) scenes from the first few rows of an aircraft, champagne, and hot towels passed around, and so much space between seat neighbors, they could do their daily vinyasa. Scene. This is your brain on Skyscanner.
OK, so in truth, the realities of economy class are not as bad as a hypothetical cheesy infomercial would suggest. But the reality is, while we love a first-class ticket as much as Kanye loves Twitter, we don't have the platinum card credit limit for it. But, guys, you know what we are? Crafty! We found a way to fake the luxuries of sitting in first class (and look the part) right in the main cabin. This is how to level out the playing field.
---
In the Words of Jay-Z ,"Cashmere Baby"
Denim, while a staple on the ground, is your mortal enemy at 30,000 feet cruising altitude. Repeat after us: Cashmere. Everything. Ultra-comfy sweatpants that feel like pajamas but with which you could practically walk into a boardroom, and cloud-like socks and eye masks, will make you forget you don't have the extra 10" of leg room.
BYOC (Bring Your Own Champagne)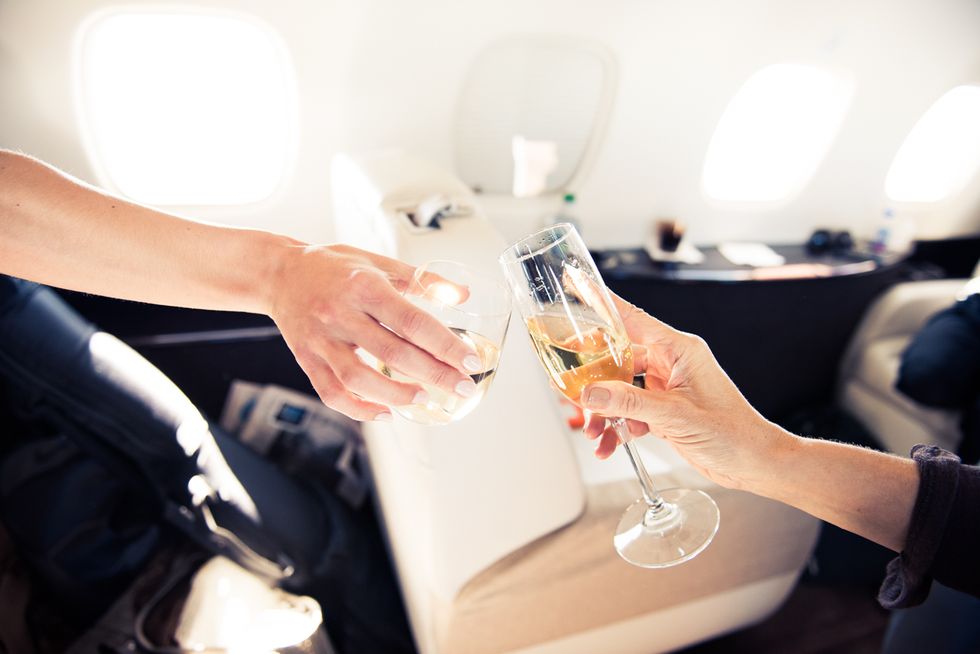 If no one is going to bring you a glass of bubbly when you sit down, bring your own! Tip: Bring an extra for your seatmate, and they might just let you use the armrest.
Byredo Hand Sanitizer
Airplanes are gross. Serious question, do you think they ever clean the touch-screen TV? One way to make it less germy is with a bougie hand sanitizer with top notes of bergamot, fresh aldehydes, and pear.
Face Mask & Mist
Pack Your Own Crudité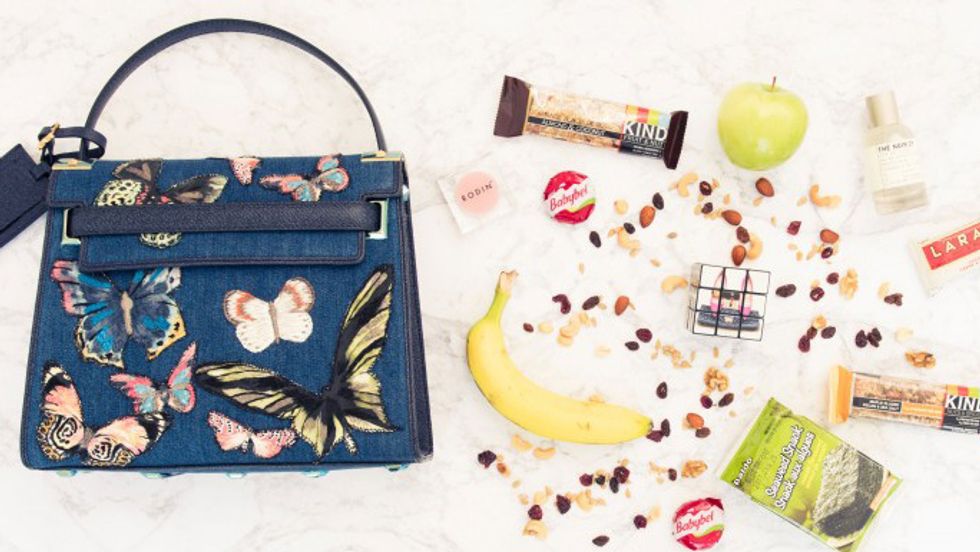 Even with the exponential price tag, food on a flight is rarely restaurant quality. Do a little prep, and pack your own healthy and tasty snacks instead.
LMTFA
Tell the entire aircraft to leave you the fuck alone with big noise-reducing headphones—to drown out any unsolicited neighbor conversation—and big dark-framed sunglasses.
Ditch the Xanax for Moon Juice Spirit Dust