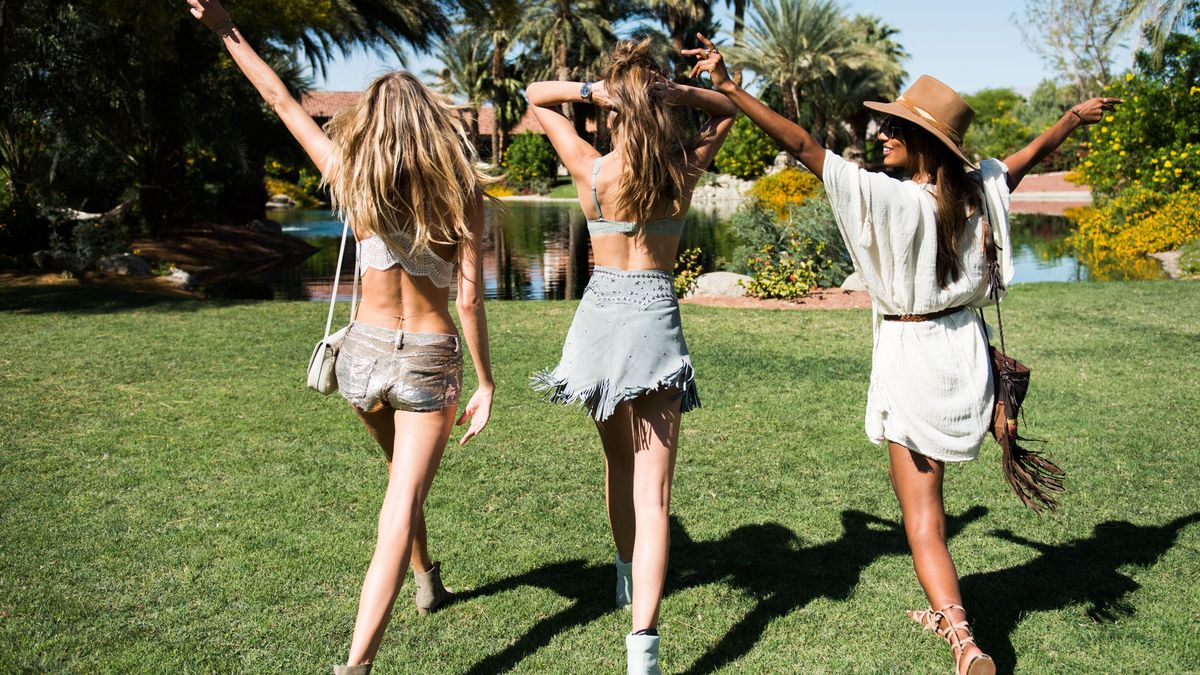 Models
5 Mistakes Victoria's Secret Angels Don't Want You to Make at Coachella
A bit of advice to keep in mind as festival season kicks off.
If there's one group of women who appear to have mastered the art of Coachella-ing, that group would definitely be Victoria's Secret Angels. They tend to head to the festival in flocks, snapping photos of their lingerie-inclusive looks as they laugh with friends and dance, rather gleefully, to live music. They could pretty much sell us a wristband with a single Instagram shot. Or, at the very least, make us want to style a lacy demi bra or Victoria's Secret teddy with our everyday outfits.
So, rather than let all that festival expertise go to waste, we asked a few VS ladies to tell us what they've learned after attending Coachella year after year. What should we bring? What should we leave behind? What's something that only an insider would know? They weighed in with some advice, before weekend two, ahead.
---
"Definitely wear comfortable shoes, as you walk a lot. And don't forget to bring a jacket since it gets cold at night."
"I've definitely learned to stay hydrated! It's a long, hot weekend in the desert, and it's important to remember to drink water the entire time."
"Bring a bandana, just in case the wind picks up and you need to cover your face. Bring a sweater for the evening and sunblock for the daytime. And please, kids, set a meeting point with your friends in case you lose your phone or don't have reception. Really—please do this, it's so important! There are a lot of people, and when it gets dark it's hard to find everyone. And please drink a lot of water: The air in the desert is dry."