SISTINE STALLONE STEPS
INTO THE SPOTLIGHT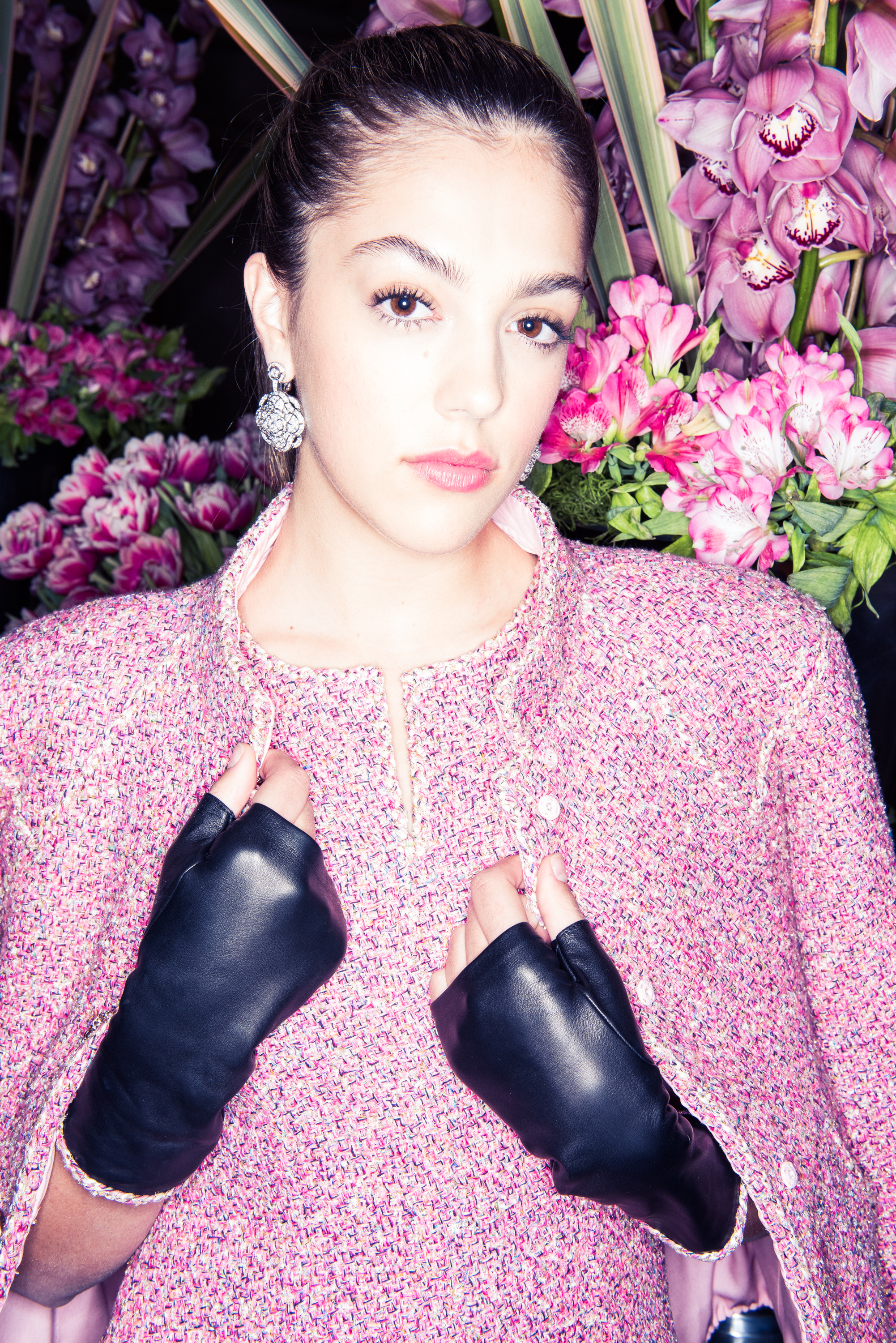 SHE'S DOING IT ALL...WHILE WEARING CHANEL HAUTE COUTURE.
Sistine Stallone is dancing on the bar of The Palm Court at the Plaza Hotel—dressed in CHANEL haute couture—when a group of tourists walks in and starts to stare. It's likely her moves (and clothes) that they notice; she's yet to become the household name that her father Sylvester is, but that's about to change.
Today, Stallone is the picture of poise and confidence, though she admits that wasn't always the case. "I was so awkward-looking," she says, laughing. Add to that the scores of people attributing her success to her famous father, and it's understandable that there have been times when she's shied away from the camera. Now is not one of those times, though.
While walking around the Plaza, Sistine is posing in front of multiple cameras—our professional one and a handful of iPhones. After she gets down from the bar (and the large marble staircase and the lobby table covered in bouquets), she sat down and spoke to us about the best advice her father gave her, getting her start in modeling and why it took so long for her to finally feel confident in front of a camera.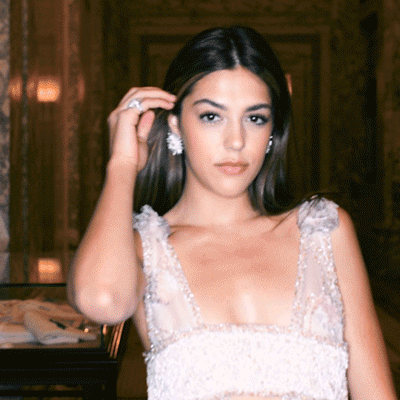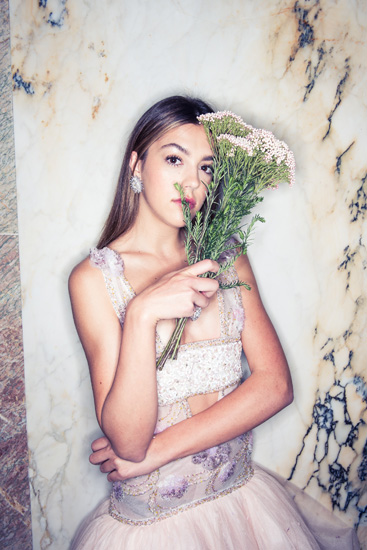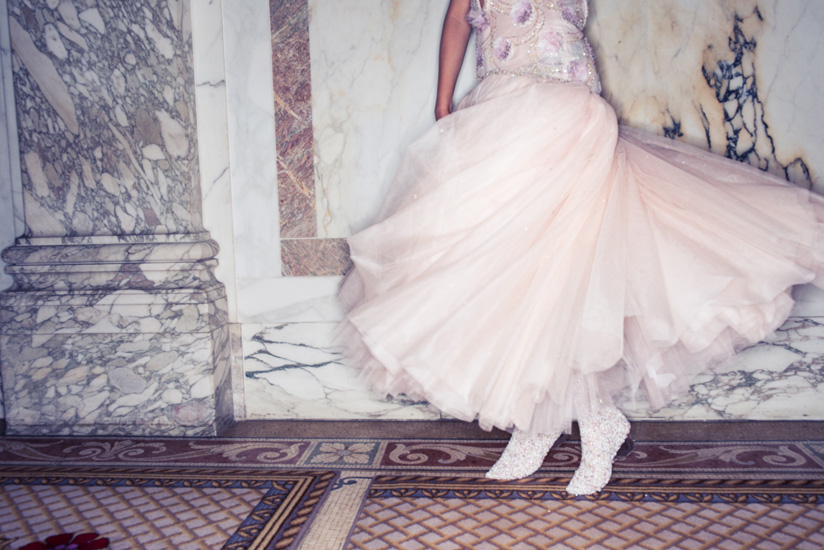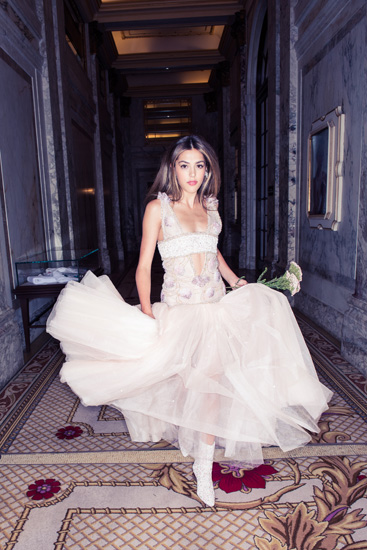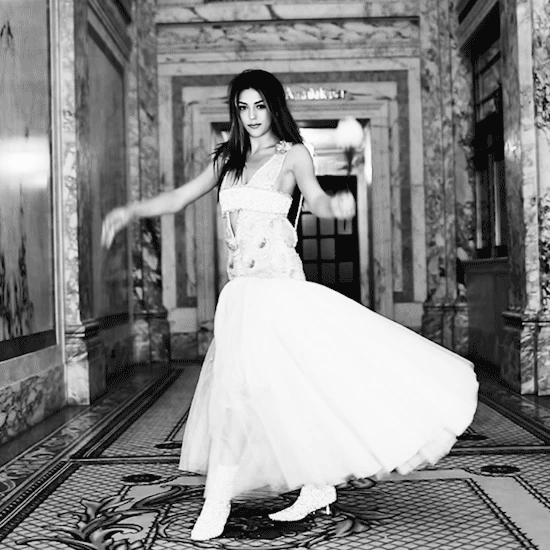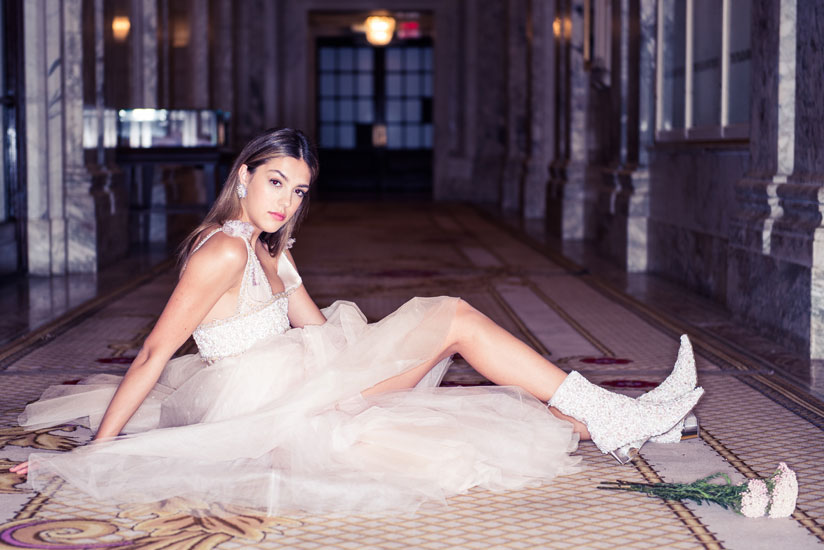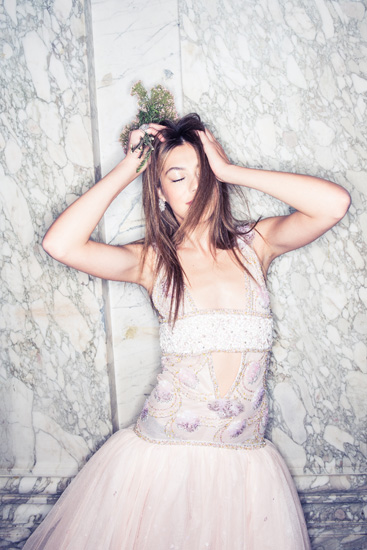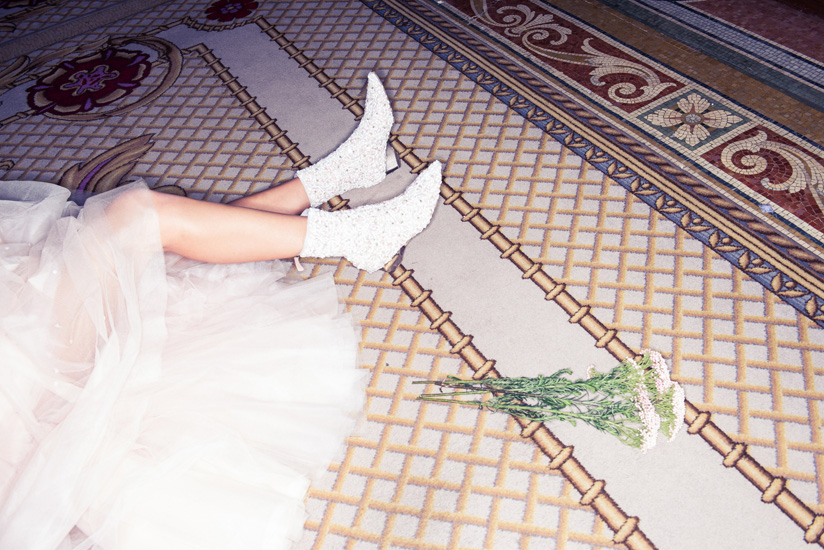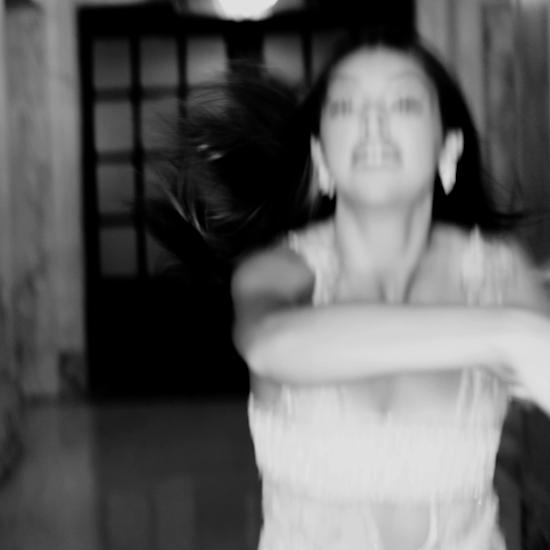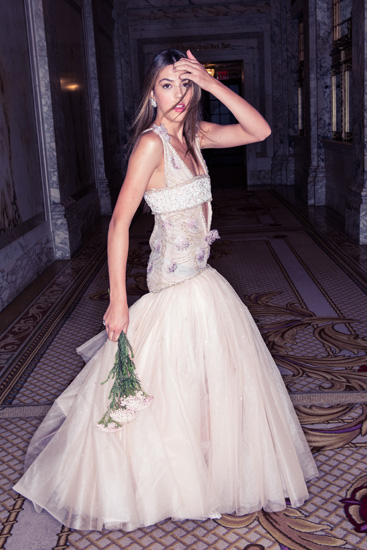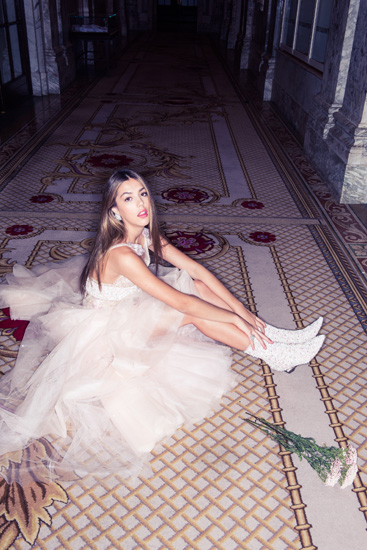 On her favorite look from the CHANEL Haute Couture spring/summer 2018 collection:

"My favorite look for sure [is the] light pink, deep V-line neck embroidered dress I wore. The bottom is sort of a puffy tutu—it was just so fun to twirl around in. I felt really girly, especially running around The Plaza. I wouldn't want to be in any other outfit in The Plaza!"
If she could hang out with Coco Chanel for a day:

"I would bring her [here] and have finger sandwiches and tea, and sit in CHANEL and just...gossip about all of the latest fashion drama. I would also love to talk to her about how she started. I love understanding people's backgrounds and how they grew up, and what influenced them, especially her. [She] still plays such an iconic role in the fashion industry. I would love to ask about her upbringing, her family life—everything."
SHOP CHANEL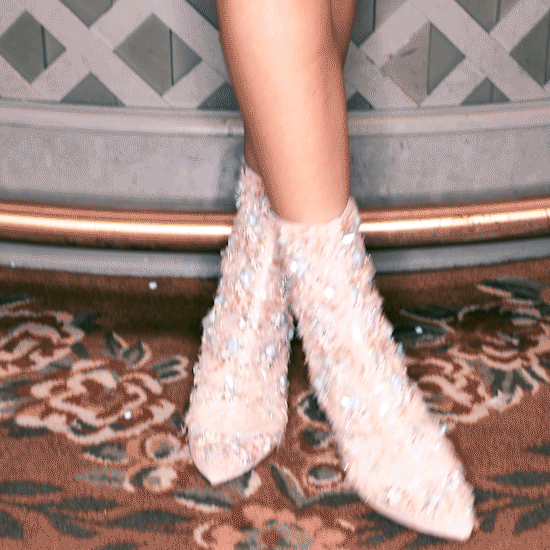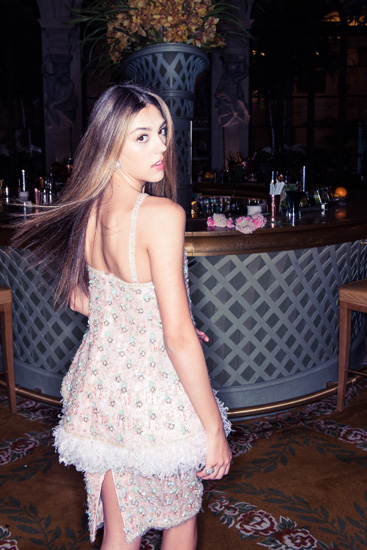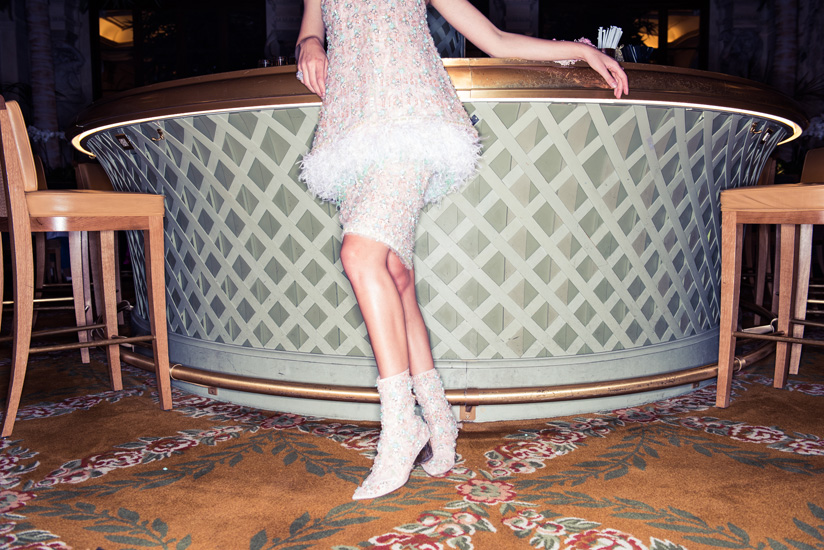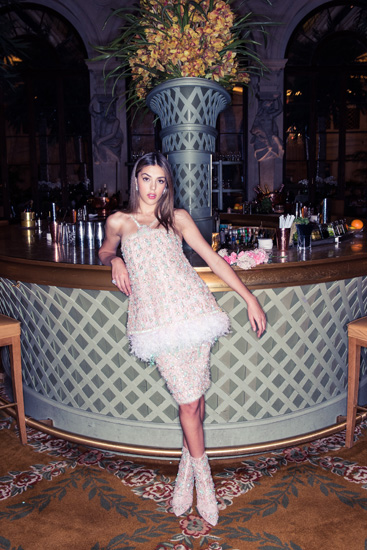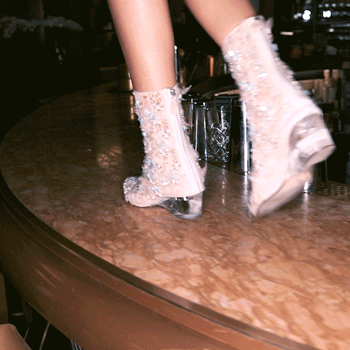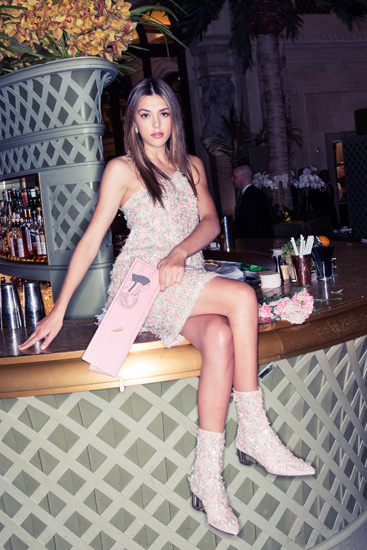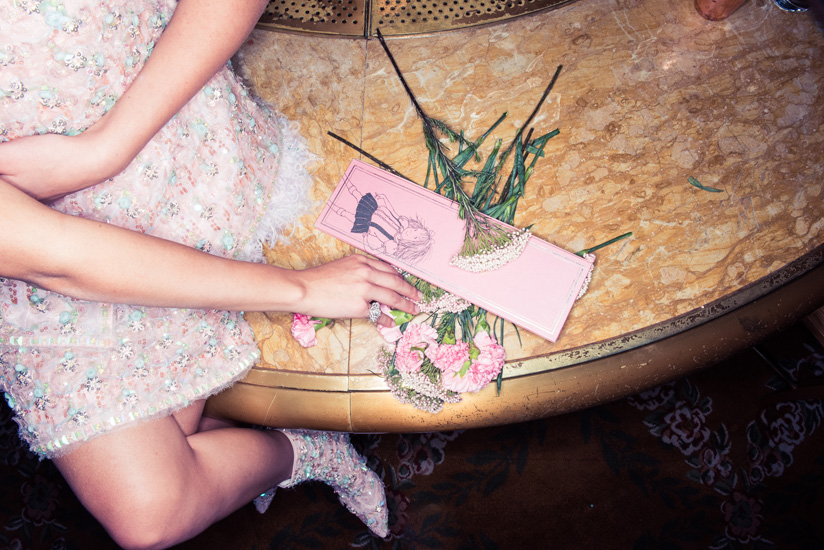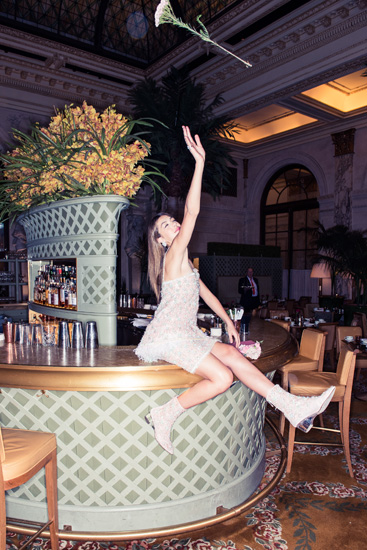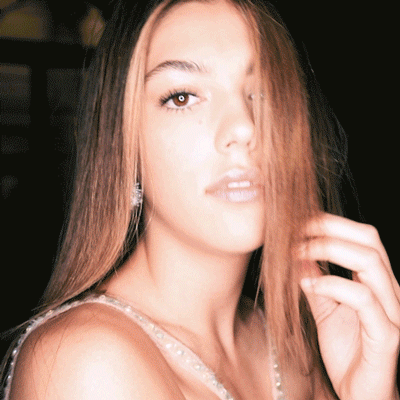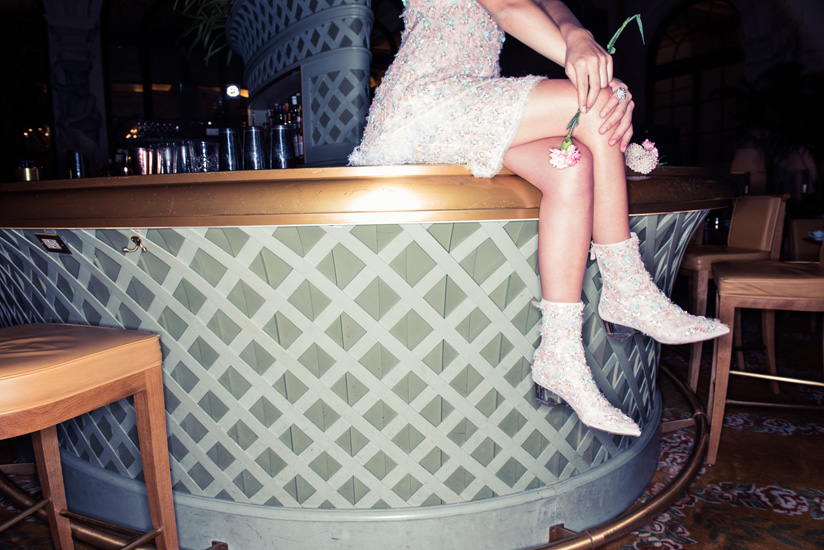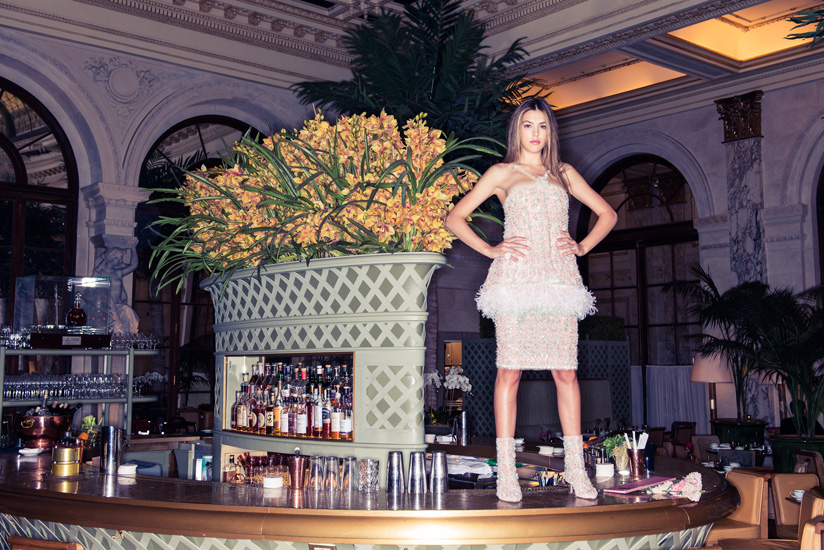 Her favorite Coco Chanel quote:

"I love that quote where she says, 'Elegance is when the inside is as beautiful as the outside.' When I first read it, it reminded me of what my mom says to me all the time. She's always constantly reminding me of that. She taught me to be a good person and to have a kind soul, and that that will show through to your appearance."
SHOP CHANEL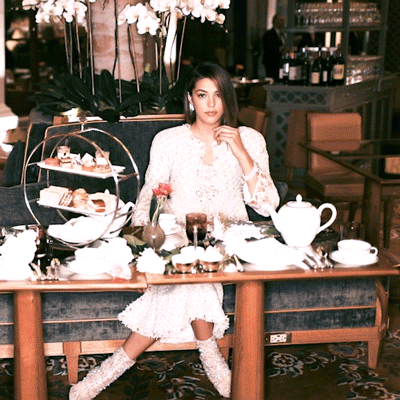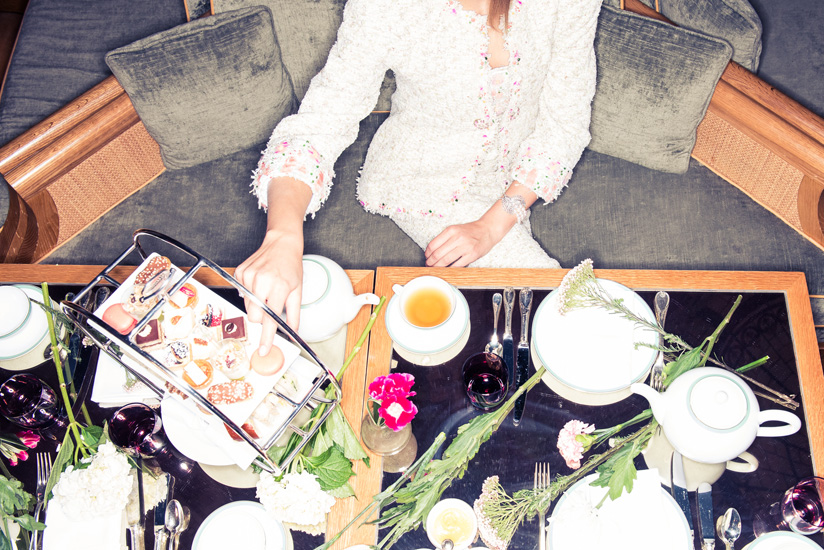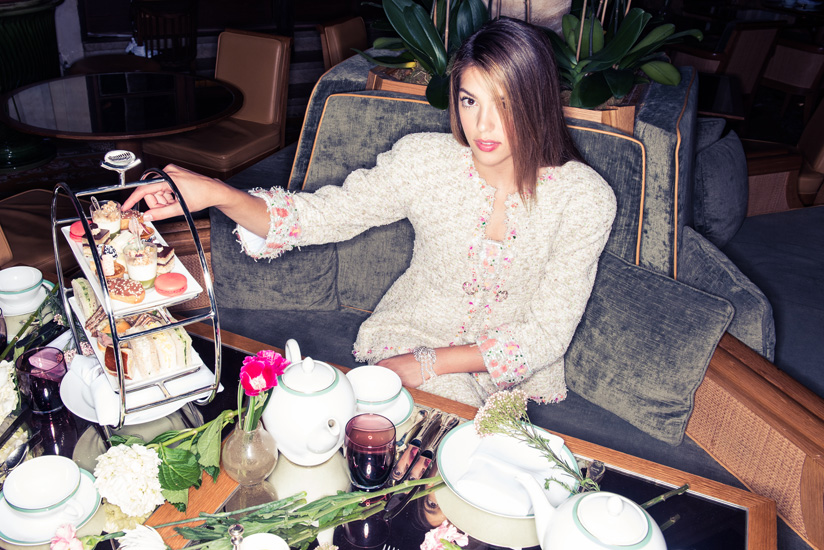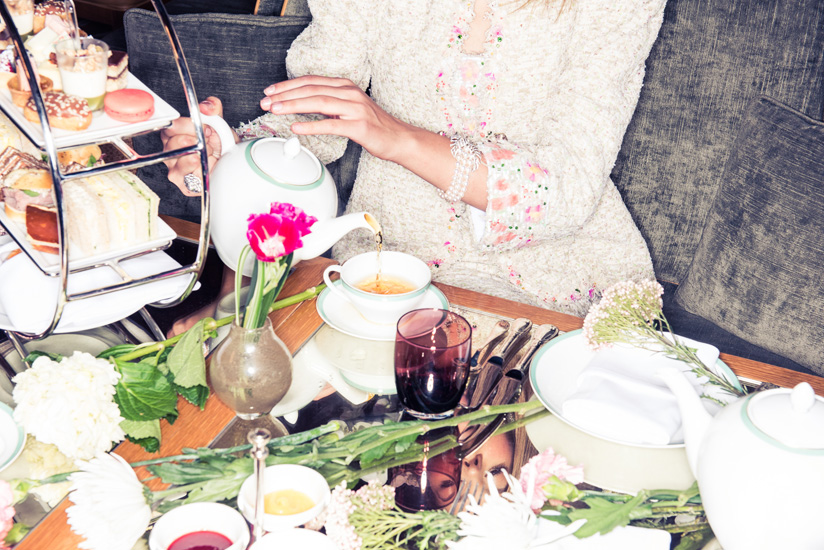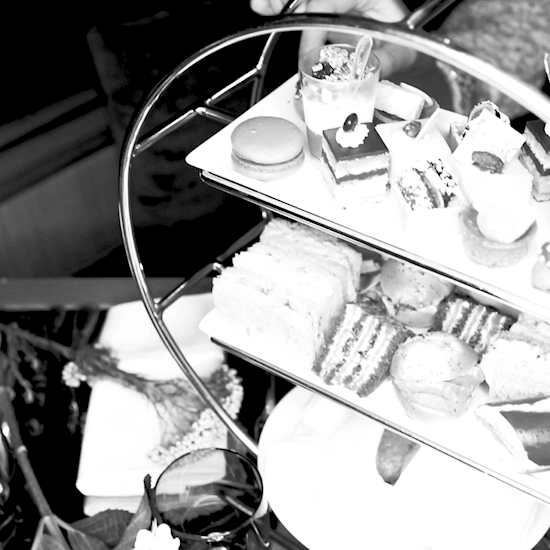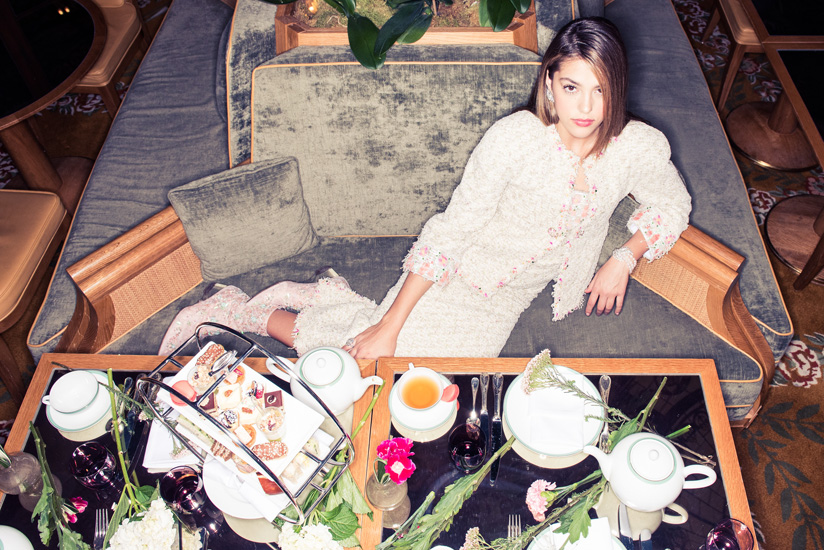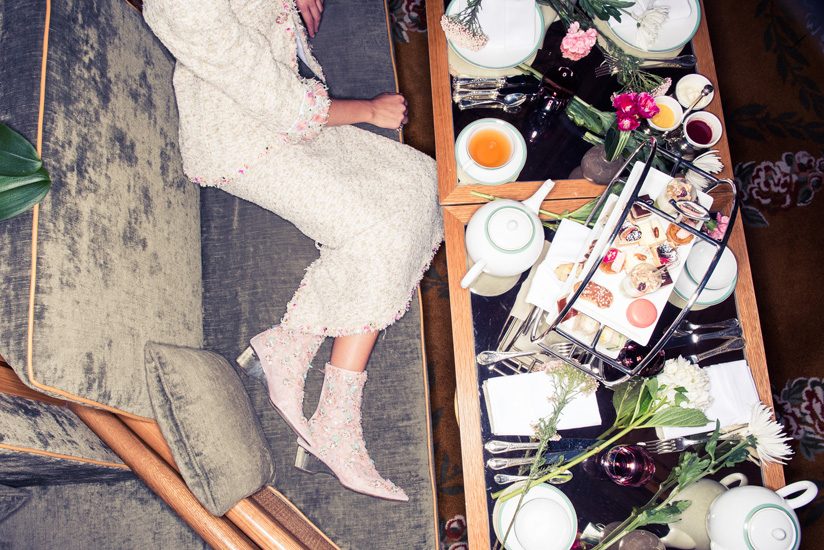 On what drew her to modeling:

"I always had an eye for fashion, even when I was a little girl, but I never thought I could ever model… I was so awkward-looking and really skinny… I just didn't ever see myself being that girl on the billboard or that girl in the magazine. But I always look at those billboards and say, 'I want to be that girl. I want to do that so bad.' I never thought it would be a reality for me until around 15, when my mom said, 'You know what? Just go for it.' She modeled a bit in her day, so she goes, 'We'll just try all those places and see what happens.' [My] first photo shoot [was an] absolute horrid mess. I felt like, 'I'm quitting! I hate this!' but [my mom] made me stick with it, and I'm really happy she did. I still don't think that I'm the best model, or I'm even remotely OK at it, but I really do enjoy it, and I just love the whole industry. So as long as I'm in the fashion world in any way, I'm very happy about that."
On initially feeling uncomfortable in front of the camera:

"It took me almost two years to finally get comfortable with the way I looked in front of the camera. I was very insecure, and I really do thank modeling for bringing me out of my shell a little bit, because I was very shy. So it definitely took a lot of confidence, a lot of self-reassurance, a lot of reminding myself that 'The girls on Instagram, that's not what you look like. You'll never look [like] those girls, so stop comparing yourself and just be you.' Again, that'll shine through. Your personality will come through, and your kindness will come through. So for me, it's always just about trying to be positive. It definitely took a long time to accept myself."
SHOP CHANEL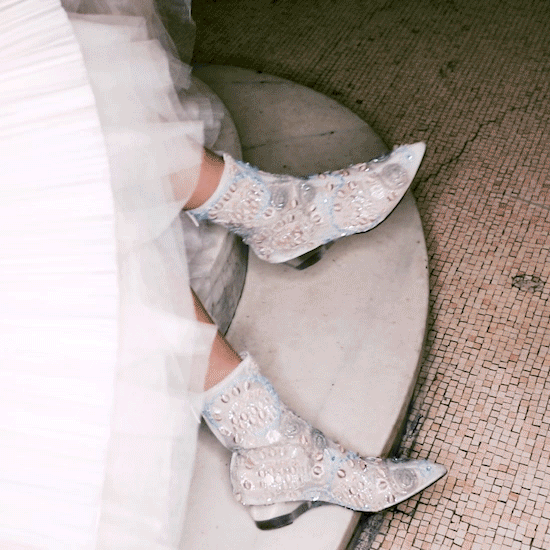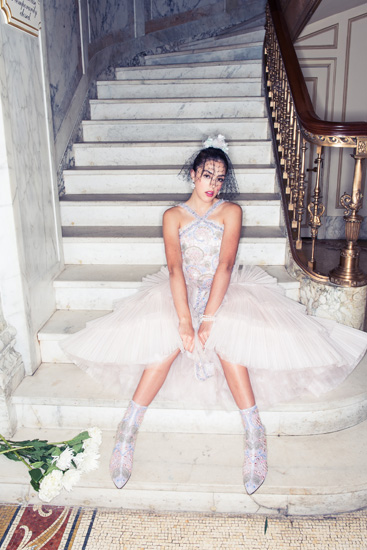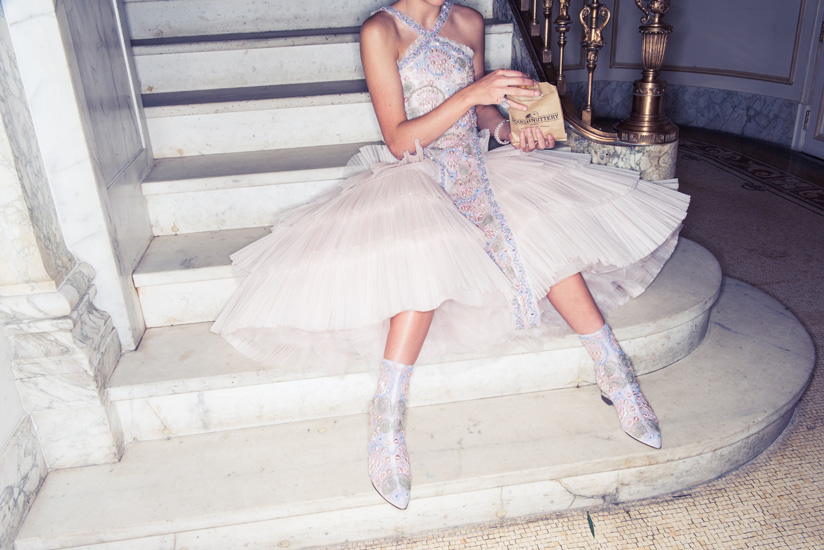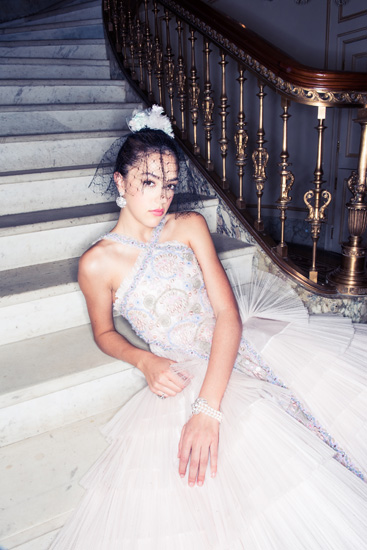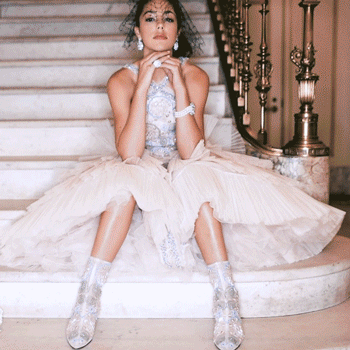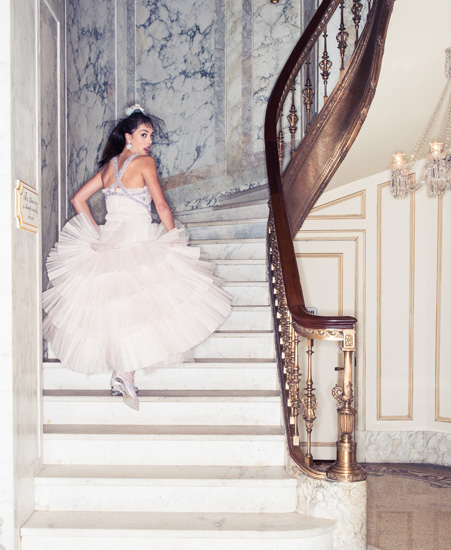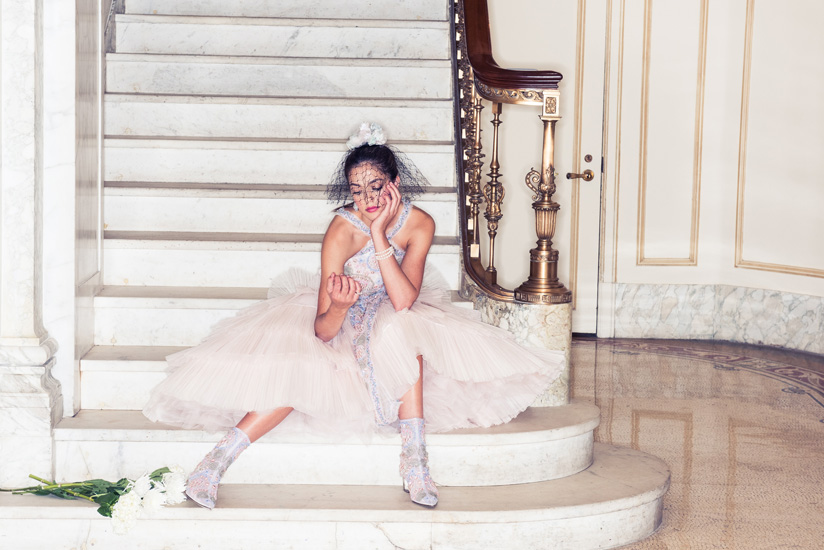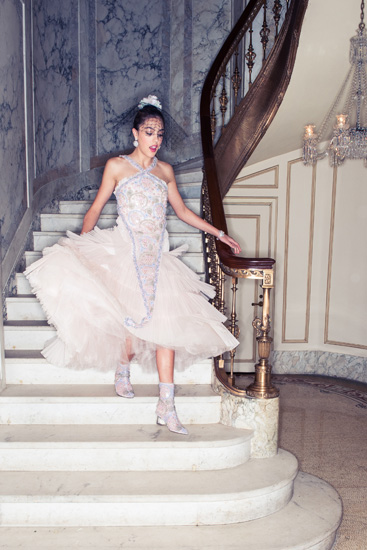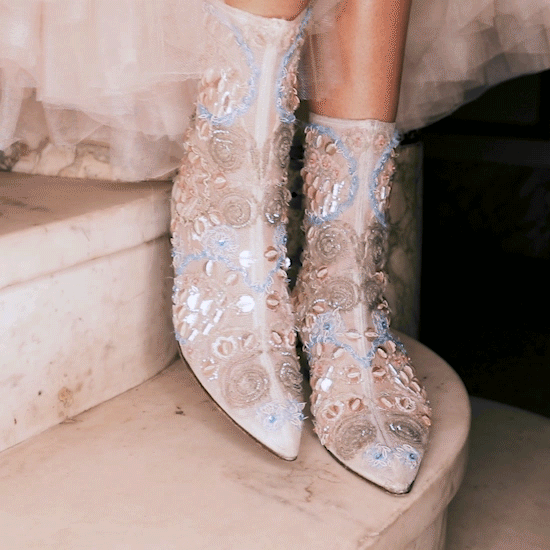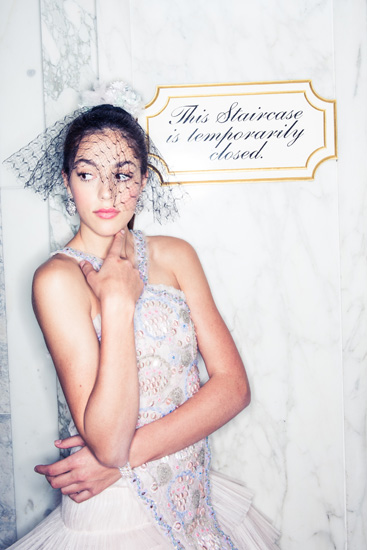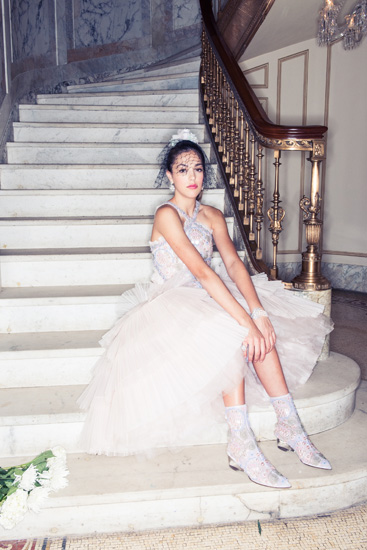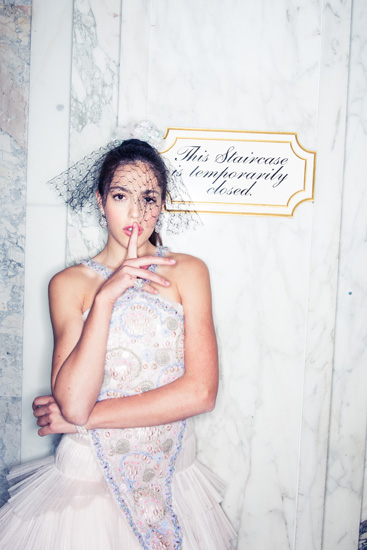 On trying to make a name for herself:

"It's been a bit difficult. Coming from a last name like mine, you're kind of pigeonholed. I would say the most difficult [thing] is having to constantly prove myself to people [and prove] that I deserve to be here. It's not as if I'm doing it for any other reason than the pure joy of it. I always say, 'I love this so much, I would do it regardless of my last name; I would work for free.' So...I'll keep proving them wrong. I'm still here! [laughs]"
SHOP CHANEL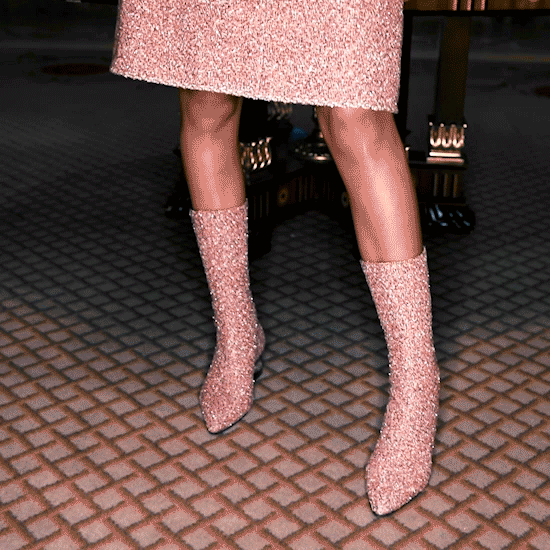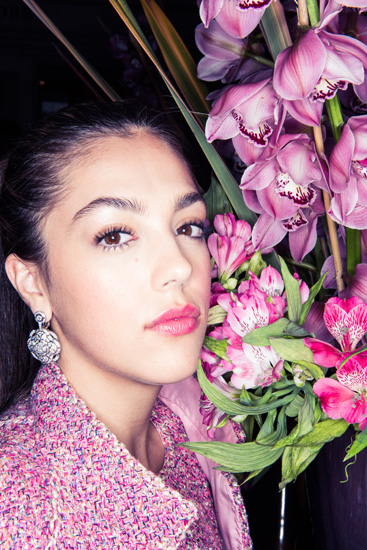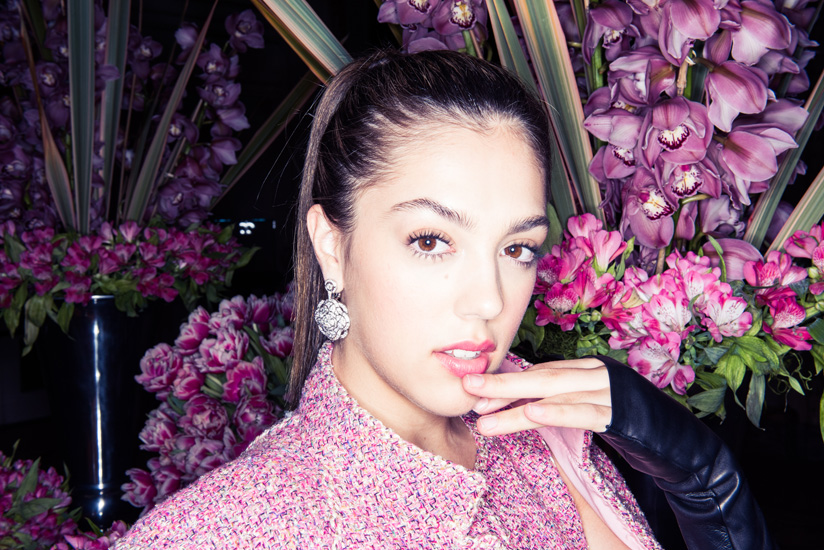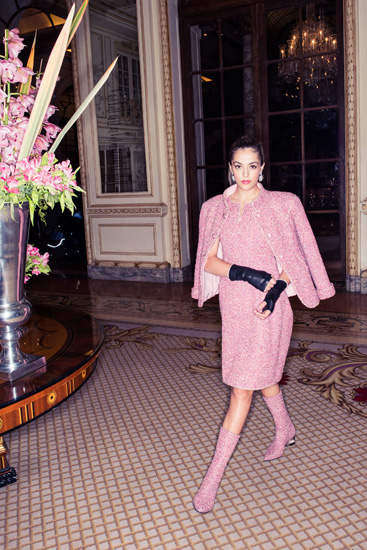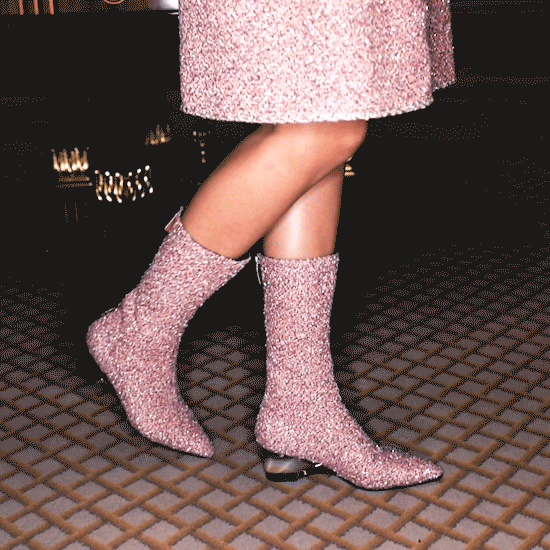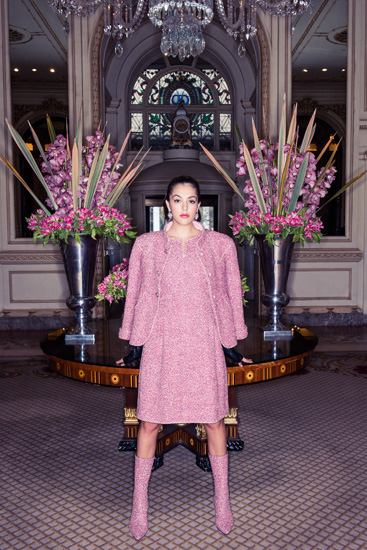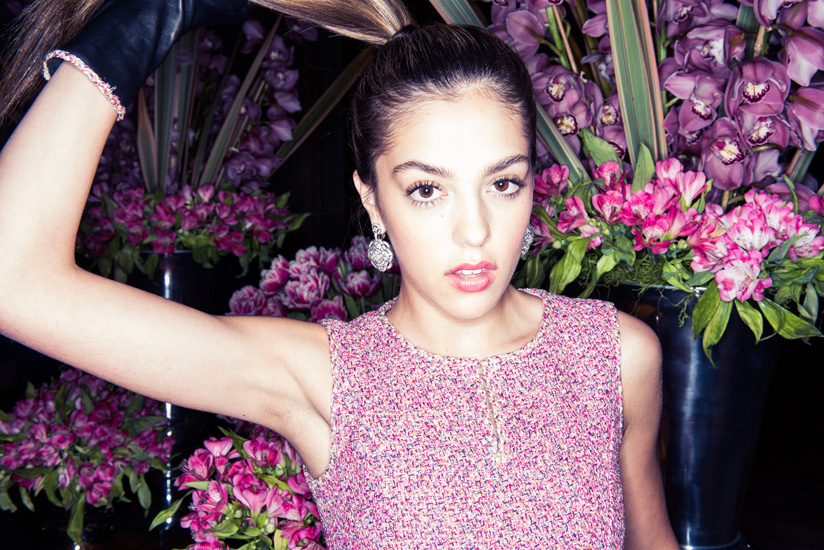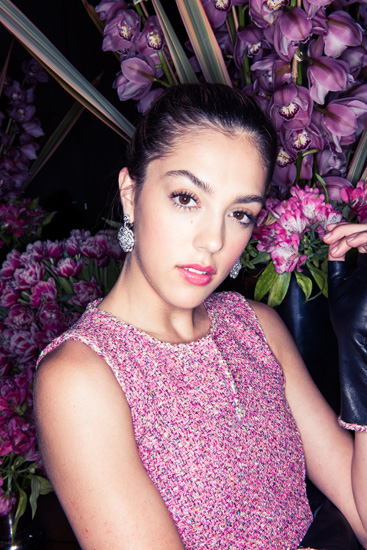 Her modeling icons:

"I think in the very beginning, I studied Cara Delevingne a lot. She has very strong poses; she really resonates with the camera. She is almost, to me, like the modern-day Kate Moss. Kate and Cara, through just an image, they're able to tell a story, and you can understand it. I think that's so cool. [When I first started modeling,] I would pull up an image of one of them and copy [the pose] in the mirror, then pull up another image and practice that one in the mirror [laughs]. They definitely had my back."
On getting advice from her dad:

"My dad tells me to always take in every single moment, because the one thing he regrets is not remembering all of the little events. He wants me to cherish every moment and soak it in; [life is] going to go by in the blink of an eye. And [he tells me,] 'Just have fun, because you're young and your prime is now, and just go for it. Live your life. Don't hold back.'"
SHOP CHANEL