Updated: Kanye West Invited Stockists to an Empty Showroom for Yeezy Season 7
So Kanye. Naturally, Twitter is freaking out.
Celebrity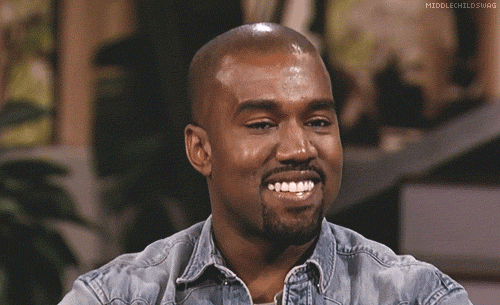 Update: Kim K has taken to Twitter to state that @theyeezymafia is actually incorrect and that the full Yeezy Season 7 collection will be available online soon. More to come.
Kanye West just pulled the most Kanye stunt ever. Earlier today, stockists funneled into a showroom expecting to make orders of the highly Kim-ified Instagrammed Yeezy Season 7 collection. Instead, they found themselves in an empty showroom. We repeat, no clothing. Kanye's justification? He's a perfectionist. Ye couldn't get his collection to where he wanted it, and so Yeezy Season 7 will be released without apparel or accessories.
YEEZY SEASON 7
Stockists were invited to a showroom that was empty, it was an unexpected meeting explaining that there won't be any apparel or accessories for SEASON 7 as Kanye West couldn't do what he wanted to achieve with this collection. pic.twitter.com/eL7tKHoeEQ
— YEEZY MAFIA (@theyeezymafia) March 6, 2018
---
The collection will instead only include footwear, just like Season 2. Here's how the internet is reacting this incredulous yet genius maneuver:
@theyeezymafia An empty room..finally something I can afford..

— Jibroni (@Jibroni) 1520360541.0
@theyeezymafia Y'all walked in like: https://t.co/loyfeKVzoo

— Jonathan Sinclair (@Jonathan Sinclair) 1520361409.0
Inviting buyers to what's essentially a press conference is the Fashion Week innovation no one expected. https://t.co/A8K8DBwIlo

— Connie Wang (@Connie Wang) 1520361187.0
@conniewang @theyeezymafia When yeezy is lazy we call it "Innovation"

— Almileno Situmorang (@Almileno Situmorang) 1520363352.0
@theyeezymafia https://t.co/pmVe7igrwU

— づsυρгеме╄→ゞ灬ΤOS╰→ (@づsυρгеме╄→ゞ灬ΤOS╰→) 1520360315.0
@theyeezymafia I think, Mr. West, a simple phone call might have sufficed. https://t.co/Hs30FqycSs

— Chris Boggs (@Chris Boggs) 1520360615.0