March 2018 Horoscopes: Taurus
APRIL 20 – MAY 20
Horoscopes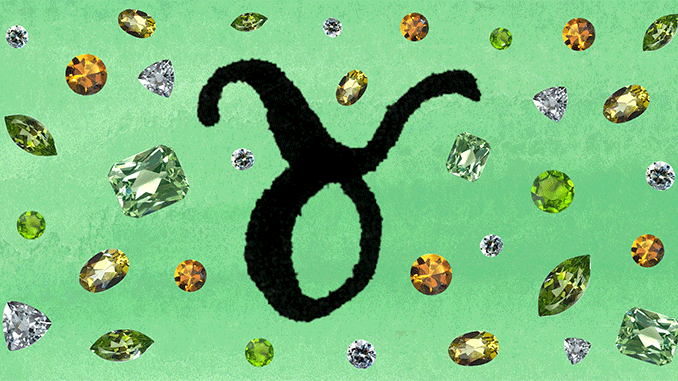 When the Virgo full moon lights up your pleasure sector on the very first day of the month, you realize that it's time to change up your current all-work-no-play ethos. You get more done when you're enjoying yourself, especially when sensual Venus enters your restorative twelfth house on the sixth. Even better, the Pisces full moon on the 17th is the perfect time to reunite your friends for a St. Pat's to remember. Have fun, but don't go on a bender—Pisces is hyper-sensitive, and you will be too under this sign's influence!
Things could get weird once Mercury retrograde starts in your spirituality zone on the 22nd, kicking up your intuition and sending you plenty of weird dreams. Your homework for this retrograde? Try something out of your mystical comfort zone, like a reiki session or crystal massage. You feel totally refreshed once Venus slips into your sign on the last day of the month, boosting your charisma for the next three weeks to come. The Libra full moon in your daily grind sector that same day means you're up for a beautiful month in April, so hang in there. It'll be worth it!
What you should spring clean: Your inner self. Not everyone is going to be into tarot cards and sage sprays, but we all need to feel connected to something every now and then. Don't be afraid to experiment!
Want more stories like this?
The Best Workout for You According to Your Zodiac Sign
The Hottest Places to Have Sex Based On Your Sign
The Lipstick Shade You Need In Your Life According to Your Zodiac Sign