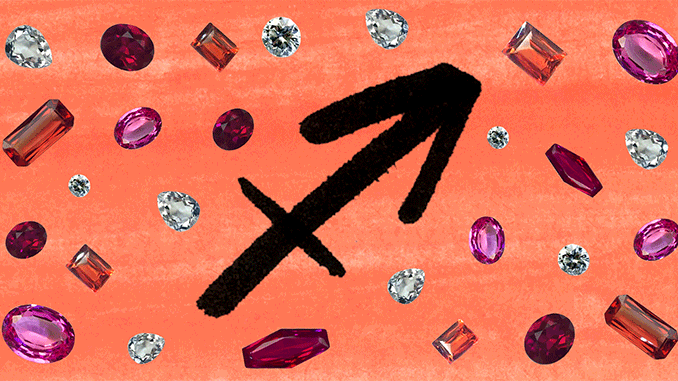 Horoscopes
NOVEMBER 22 — DECEMBER 21
Illustration
Hannah Becker
Under the Virgo full moon in your professional sector on the first, a big accomplishment at the office finally feels like progress. If you're looking for a job, a shiny new opportunity could present itself too—especially if you're looking for something relating to writing or editing! Meanwhile, lucky Jupiter retrograde in your behind-the-scenes sector from the eighth lends a hand with any preparations you'll need to make for a big career move. Whether it's resting up or just getting spiritually ready to take on something major, it's refreshing for your mind, body, and soul.
The Pisces new moon on St. Pat's revs up your home sector, pushing you to make some much-needed changes to your living space and the way you feel about your hometown. Pisces rules the imagination, so don't be afraid to dream of new horizons. Mercury retrograde in your pleasure zone on the 22nd could feel like all work and no play, but it's actually preparing you to have more fun in just a few weeks, when the Libra full moon in your visionary eleventh house on the 31st brings a long-term goal you've been working on to beautiful fruition. Play the long game this month, Sagittarius! You'll be so glad you did.
What you should spring clean: Your living space. This is the perfect month to donate clothes you no longer use, sell old books that have been collecting dust, and generally de-clutter your abode!
Want more stories like this?
The Best Workout for You According to Your Zodiac Sign
The Hottest Places to Have Sex Based On Your Sign
The Lipstick Shade You Need In Your Life According to Your Zodiac Sign