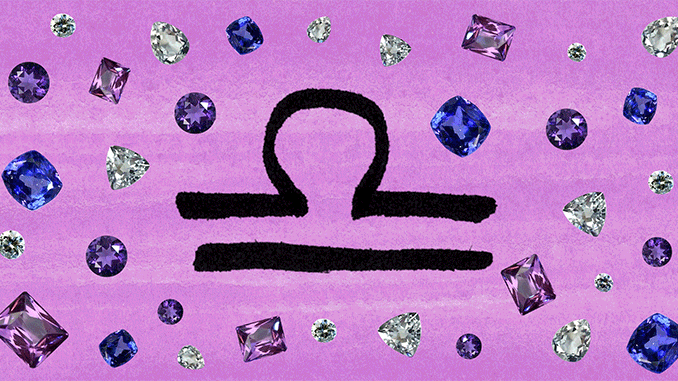 Horoscopes
SEPTEMBER 23 – OCTOBER 22
Illustration
Hannah Becker
The Virgo full moon in your healing sector on the first feels like a life cleanse. If you've been mired in clutter, sticky situations, or general fatigue, you realize what's causing it and quickly lift yourself out of the funk. Under the Pisces new moon in your daily grind sector on the 17th, your daily routine finally gets the refresh you've been craving, thanks to an upgrade to your exercise routine, nutrition plan, or everyday schedule. By the time the full moon in your sign rolls in on the last day of the month, you feel like you're finally living your best life.
Mercury and Venus into your relationships zone on the sixth revive your romantic life, too! Mercury will be retrograde from the 22nd, so you'll benefit from taking a totally different approach to your love life than usual. If you and your partner are stuck in a Netflix-and-chill loop, a few spontaneous adventures add an exciting spark to your connection. Single? Date someone completely outside your "type." With love goddess Venus into your sexuality sector on the eighth, it'll be, ahem, well worth your time.
What you should spring clean: Your relationships. This month, try to conjure a little of the passion that brought you together. It's there—you just have to look for it!
Want more stories like this?
The Best Workout for You According to Your Zodiac Sign
The Hottest Places to Have Sex Based On Your Sign
The Lipstick Shade You Need In Your Life According to Your Zodiac Sign