March 2018 Horoscopes: Cancer
JUNE 21 – JULY 22
Horoscopes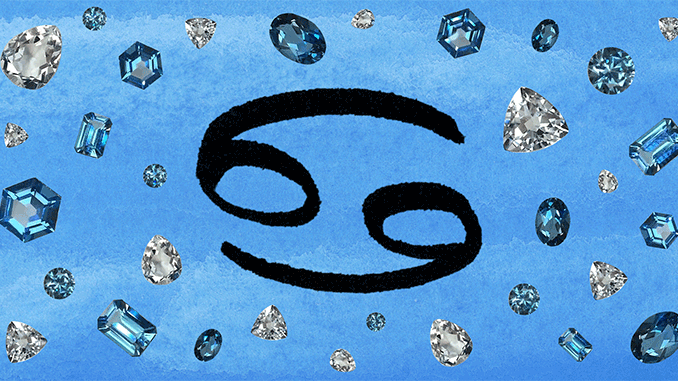 The Virgo full moon in your communication zone on the first is all about clarifying. You feel more than you think, but under this moon, your intuition and your intellect work in unison to help you get the jump on a major writing or media endeavor. You'll see the first results of your efforts under the Pisces new moon in your ninth house of publishing and travel on the 17th, when the ideas you've been working on finally take flight. One thing's for sure: It's going to go further than you ever expected.
If there was to be a hitch this month, it would be Mercury retrograde in your professional zone from the 22nd. This isn't a bad thing, but it *will* require you to take a different approach than usual for the next few weeks. Maybe a project you're working on could use a new perspective? You get the first inklings of this when Mercury moves into Aries on the sixth, then it really kicks in late this month. Luckily, a Libra full moon in your home sector on the 31st reminds you to take a little time for yourself. Everyone needs to rest sometimes, and a staycation could be the perfect way to unwind. Tell your boss the universe said you had to.
What you should spring clean: Your office. The place where you work should be as clean and streamlined as you want your work to be, so ditch the old supplies you've been collecting in the corner for the last two years!
Want more stories like this?
The Best Workout for You According to Your Zodiac Sign
The Hottest Places to Have Sex Based On Your Sign
The Lipstick Shade You Need In Your Life According to Your Zodiac Sign