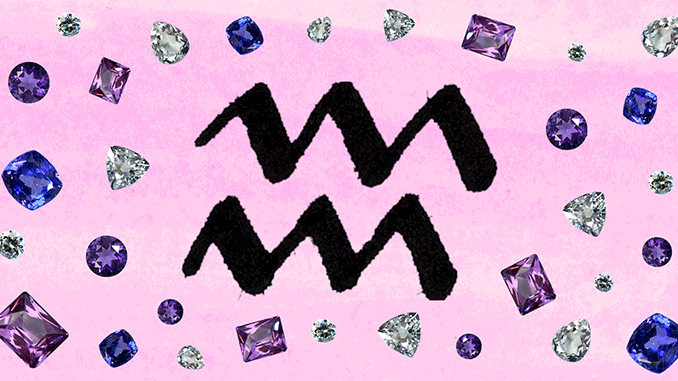 March 2018 Horoscopes: Aquarius
JANUARY 20 — FEBRUARY 18
There's no getting around it: The Virgo full moon in your secrets sector is going to pull a few skeletons out of your closet. We all have hang-ups, and this is the perfect opportunity to work out some of that karma in a positive way! It pays off (literally) under the Pisces new moon on St. Pat's, when you're presented with a dreamy opportunity to boost both your bank account and your confidence. After this, you feel much more secure.
The toughest part of this month is definitely Mercury retrograde in your communication sector sending mixed signals to everyone in your orbit. Be as clear as you can with what you talk about or send, and under no circumstances should you text your exes! If you stick it out, the Libra full moon in your travel zone on the 31st sends you on a much-needed getaway to somewhere beautiful. You deserve it, Aquarius!
What you should spring clean: Your gadgets. If your phone and laptop have been running with low battery and no storage, it's time to make some room.
Want more stories like this?
The Best Workout for You According to Your Zodiac Sign
The Hottest Places to Have Sex Based On Your Sign
The Lipstick Shade You Need In Your Life According to Your Zodiac Sign