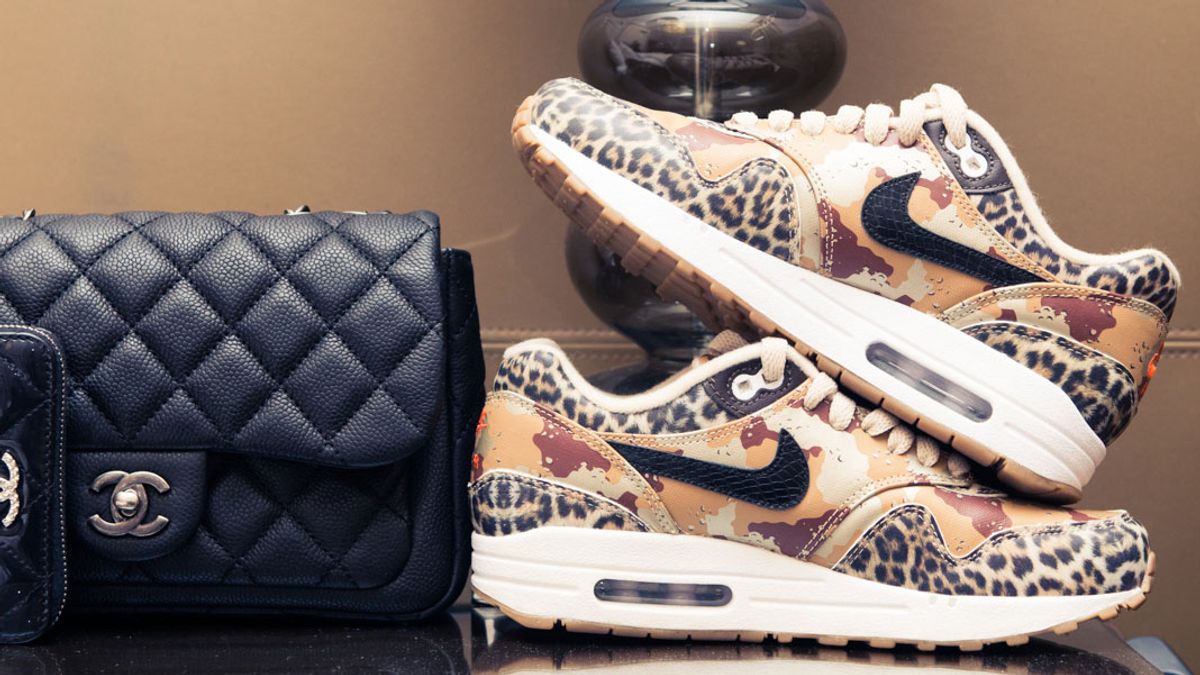 Fitness
3 Female Olympians on How They Tackle Stress and Pressure
Mantras, snacks, and channeling their inner DJ Khaled.
Tomorrow morning is the opening ceremony for the PyeongChang 2018 Olympic Winter Games. We spend most of any Olympics just slack-jawed at what the athletes are capable of with their bodies: strength, endurance, flexibility, speed… But what we don't get to see so clearly is the finely tuned athleticism on the inside. What goes through a bobsled pilot's mind the moment her team heads down the tracks? How does a figure skater maintain her energy until her last graceful spin? We'd like answers (pretty please!)—maybe not for a snowboarding competition, but definitely to help us get through the last hours of a typical workday.
We asked some of the stellar female Olympians on Team USA, who partnered with Procter & Gamble for their #LoveOverBias campaign (yes, welcome back, tear-jerking mom ads!), including former competitive figure skater Michelle Kwan, for their secrets to success, even in the most high-pressure moments of their careers. Part of their motivation lies in the philanthropic programs they participate in, and part of it, we found, lies in snacks.
---
---
The former competitive figure skater counts on naps, her mom, and a little turkey jerky.
What were the high-stress moments for you when you were competing?
"It's funny because at the point when they announced scores, I had no nerves at all, ever, because my duty was done, but that's always brought up. I was really nervous in '98 while competing and would try to take naps sometimes before training or competing, and I couldn't do it that year because I kept getting super nervous and not being able to sleep."
Do you have a personal mantra that helps you perform?
"I have several. My first one is: 'Breathe.' When I competed, I used to have a reminder on the ice to say to myself, 'Do I have my legs?' meaning don't forget to bend my knees [and] legs, and "Take your time and don't rush.'"
Snacks that you swear by?
"I love all berries—blackberries and blueberries. I also love cheese. I actually always have non-preservatives turkey jerky in my car."
Why is the campaign meaningful for you?
"The 'Thank You, Mom' campaign shares the struggles that many athletes overcome, and how some must overcome an overwhelming amount of bias in order to succeed. This campaign hits home for me because my mom is so incredible and really made incredible sacrifices for me. She was such a huge influence on my life and supported me through everything."
---
The bobsled pilot embraces anxiety, loves PB&J, and has a solution for helmet hair.
What are the high-stress moments for you when you are competing?
"The night before, by far. I'm naturally anxious and don't sleep well at night, so leading into it I get anxious. However, I know that anxiety means that this really means something to me and I'm excited for a reason. I don't shake it away because it has meaning, but it does make sleep hard sometimes."
Do you have a personal mantra that helps you perform?
"There are a lot of mantras I say to myself. My first one is to 'Just drive.' The task at hand is to navigate down the track, so I always remind myself that I'm a World Champion and can do this. I use my past experience to remind myself that I can be the best in the world and I can do it again."
Snacks that you swear by?
In between runs, I always eat a peanut [butter] and jelly sandwich—it's my go-to.
How do you tackle helmet hair?
"Every time I take my helmet off my head, my hair gets damaged and caught in it. Pantene Gold Series Hydrating Butter Crème and Pantene Gold Series Detangling Milk [her partner brand] leave my hair looking and feeling so moisturized and make my hair stronger."
Why is the campaign meaningful for you?
"I was always supported by my mom to follow my dreams no matter what biases I may face. This has given me a platform to show young girls who look like me that their dreams can be reached too, if they try hard and never give up. It's always been important to me to give back and help people achieve their dreams just like I've been able to achieve mine."
---
The bobsledder knows how to bring out positive vibes and is 100 percent cool with some junk food.
What are the high-stress moments for you when you are competing?
"I think the most high-stress moments for me are right before initiating the start. I can feel my heart beating out of my chest, and seeing the ice ahead of me and my coaches watching me—it's very intense. On the ride down, I always try to stay positive and relaxed, I try to channel my inner-DJ Khaled, looking for positive vibes."
Do you have a personal mantra that helps you perform?
"One of my fave mantras I learned this year from mental coach Grant Parr, 'WIN,' which stands for 'what's important now.' It means understanding what's going to help me in that moment now to be successful, not getting distracted by moments outside the now."
Snacks your swear by?
"I'm a big junk-food lover. I try to stay clean throughout the week—but after my races, I love MILKA, it's like a mocha milk chocolate bar, and sour apple rings."
What's your favorite post-workout refresh?
"I love taking care of my skin, and I need to get all dirt, sweat, and impurities out after a workout. I am obsessed with this body wash—Olay Cleansing Infusion Body Wash [her partner brand]—it makes my shower one of my favorite parts of the day."
Why is the campaign meaningful for you?
"Both programs give me the opportunity to share my story with people and let everyone know that you can achieve anything you set your mind to if you work hard and have confidence in yourself. Whether that's through the support of your mom or your beauty routine, it's always been important to me to have confidence in myself."
Want more stories like this?
Motivate Yourself to Work Out in 60 Seconds
Our Guide to Being Your Best Self
I Tried Group Meditation and This is What Happened