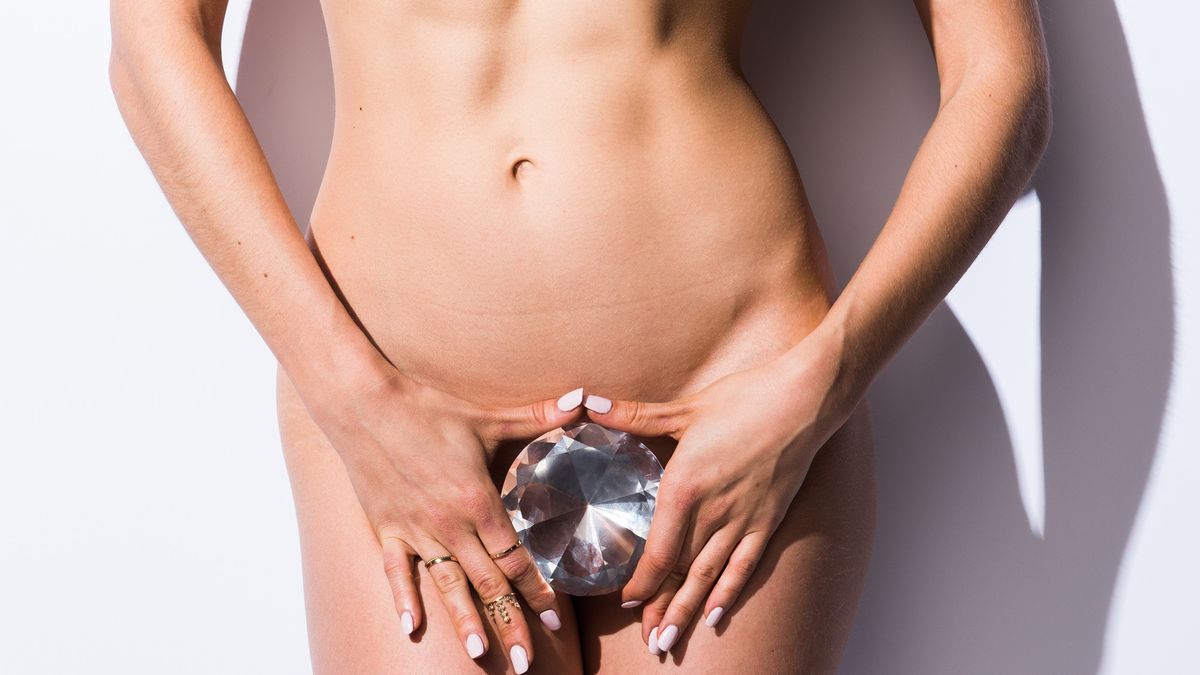 Love And Sex
Say Vagina Five Times Fast
Welcome to vagina week!
Vagina, vagina, vagina, vagina, vagina. Vagina. Say it loud, say it proud, we're about to say it a whole lot (our pitch meetings over the last few weeks have featured the word heavily), and if you're not comfortable saying it, take a moment to ask yourself why.
Over the next seven days, we're diving deep into vaginas—ours, yours (you might remember a call-out on our Instagram for pressing questions), the politics surrounding them… What started as a pretty straightforward idea ("Let's do Vagina Week!" "The other V-Day!") quickly morphed into something much bigger. We realized pretty early on that this topic—vaginas, and tangentially, sex, sexuality, and reproduction—is a lot bigger than what we could cover over the course of seven days. So consider this a vagina primer, if you will, not a comprehensive guidebook to your yoni.
We also wanted to take a minute to acknowledge that what we're talking about here is the vagina as a biological organ—not as the origin of femininity or feminine power. Lots of women don't have them, lots of men do. With as many truly fucked-up things going on in the world right now as there are, writing that sentence made me feel very good—that's one bright spot in 2018.
So yes, we'll talk about vaginas, we'll talk about sex, but mostly we want to talk to you—have questions? Feedback? A topic or issue you'd like to see us tackle, or one you think we missed the mark on? Please let us know! Email us at feedback@thecoveteur.com, slide into our DMs, send a carrier pigeon, send telepathic ~vibes~, whatever your preferred method of communication, we want to hear from you. 
Without further ado, welcome to Vagina Week!
Want more stories like this?
Yes, the Orgasm Shot Is a Thing, and Yes, It Works
Meet the Women Starting the Next Sexual Revolution
Our Editors on Their Preferred Methods of Birth Control