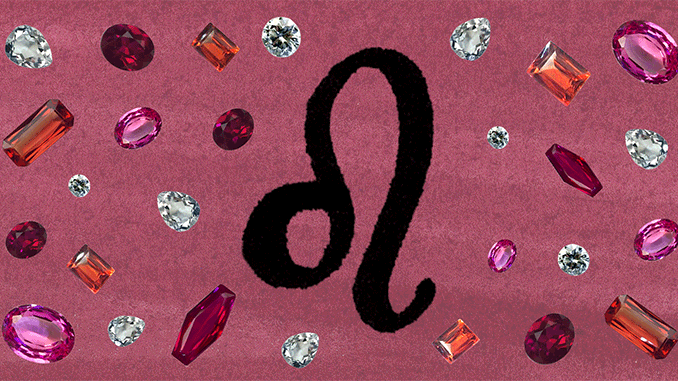 February 2018 Horoscopes: Leo
JULY 23 – AUGUST 22
When a solar eclipse lands in your opposite sign of Aquarius on the day after Valentine's Day, the stars put your love life on notice. This moon has a balancing effect, so if you've been taking more than you give, you feel it now, and vice versa. Luckily, the next six months help you find a happy medium, as do three planets into sensitive Pisces—your vulnerable eighth house—for the last half of the month. When the sun enters Pisces on the 18th, don't hide your feelings, no matter how taboo you think they are. Even better, personal planets Venus and Mercury align with romantic Neptune in Pisces on the 23rd to help you communicate your desires in very clear terms. This area of your horoscope also rules sex, so don't be surprised if things take an erotic turn. Say exactly what it is you want, even if it's a little shocking.
What to do for Valentine's Day: Make dinner for you and your favorite person. It's a small gesture, but one they're sure to appreciate. Plus, it makes the evening way more intimate!
Want more stories like this?
The Best Workout for You According to Your Zodiac Sign
The Hottest Places to Have Sex Based On Your Sign
The Lipstick Shade You Need In Your Life According to Your Zodiac Sign