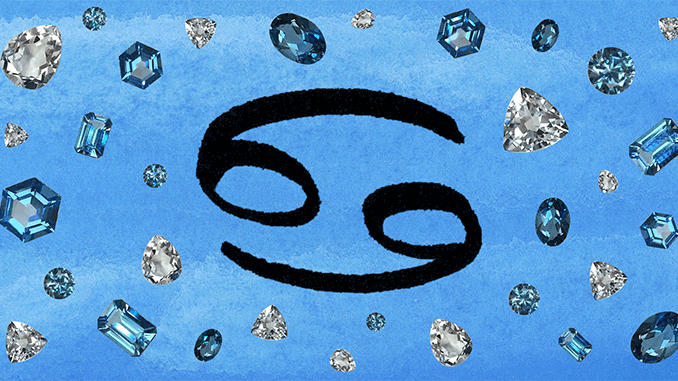 February 2018 Horoscopes: Cancer
JUNE 21 – JULY 22
When an Aquarius solar eclipse lands in your eighth house of sexuality on the day after Valentine's Day, you're ready to up the erotic ante and experiment with something a lot kinkier than you're used to. What you do now feels good, but it also teaches you a lot about how to be intimate with your body and vulnerable with your feelings. You'll be flexing your emotional muscles a lot this month as the sun, Venus, and Mercury move into sensitive Pisces after the 18th. Pisces is your ninth house of growth, so opening yourself up to these new experiences helps you expand what you thought you were capable of. You may have to deal with some unpleasant self-doubt, but a watershed moment on the weekend of the 23rd courtesy of Venus and Mercury in alignment to healing Neptune shows you how to ditch those thoughts for good.
What to do for Valentine's Day: Invest in a new sex toy. Something as simple as a new vibrator could work wonders, though the stars are definitely aligned for you to try a more adventurous option.
Want more stories like this?
The Best Workout for You According to Your Zodiac Sign
The Hottest Places to Have Sex Based On Your Sign
The Lipstick Shade You Need In Your Life According to Your Zodiac Sign