February 2018 Horoscopes: Aquarius
JANUARY 20 — FEBRUARY 18
Horoscopes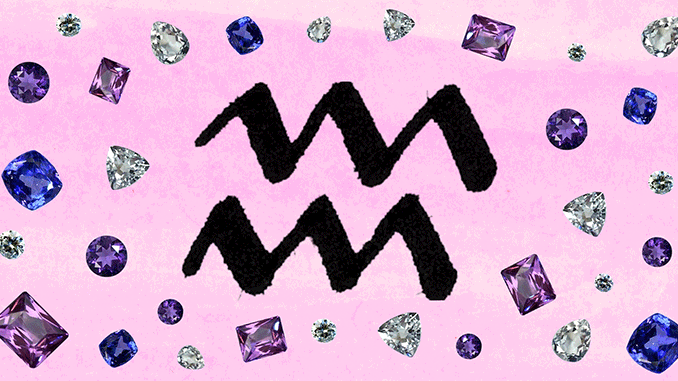 Happy birthday, Aquarius! You're always in the spotlight, but a solar eclipse in your sign on the day after Valentine's Day catapults you to record high levels of popularity. Eclipses act like amplified new or full moons (a new moon, in this case), so you'll benefit from this cosmic boost for the next six months to come. It's an impressive new beginning, but you'll get the most of it if you don't let yourself get distracted earlier in the month. On the 3rd and the 9th, the sun and Mercury align with a lesser-known astrological point called the south node, which happens to be moving through your sign, too. It's associated with karma and the past, so this lineup could have you feeling nostalgic for something that isn't good for you, like an ex or a bad habit. Instead of doing backsliding, use those days to be thankful for how far you've come and to plan your way forward. The future is yours if you're willing to take it.
What to do for Valentine's Day: Dance all night. Whether it's a special someone, your whole social circle, or just you out on the floor, lean into the catharsis of shaking off this month's intense vibes.
Want more stories like this?
The Best Workout for You According to Your Zodiac Sign
The Hottest Places to Have Sex Based On Your Sign
The Lipstick Shade You Need In Your Life According to Your Zodiac Sign