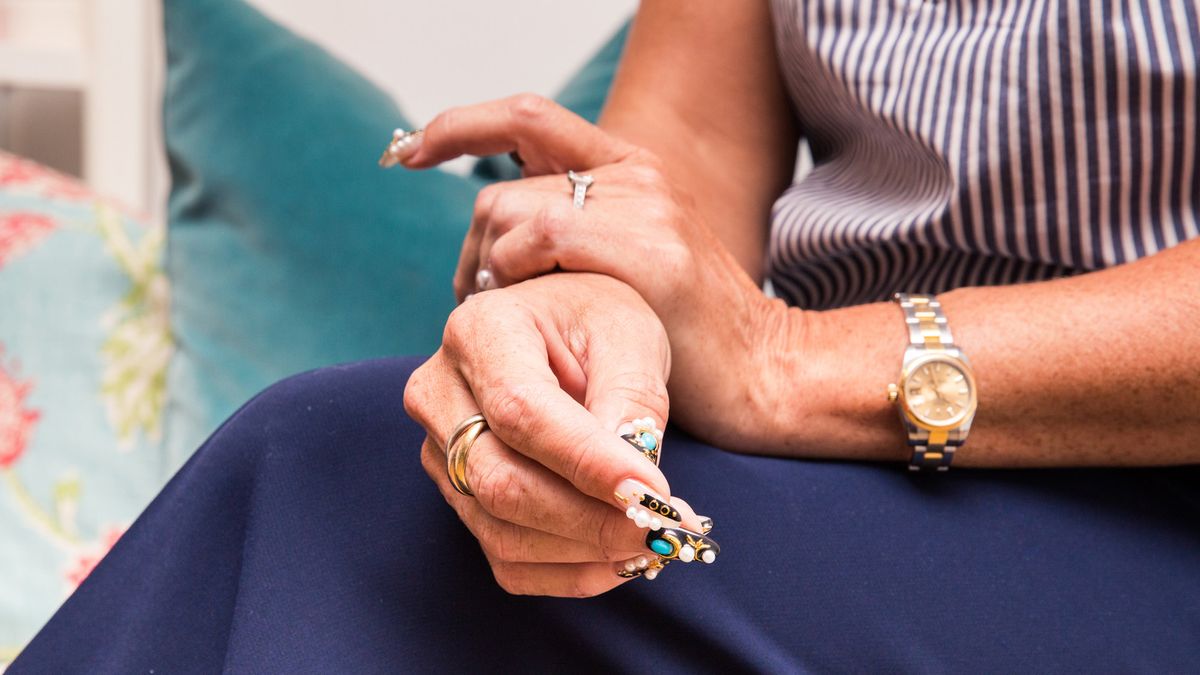 Career
These Gemstone Manicures Are Worth The 4-Hour Application
Vanity Projects is redefining nail art.
Alec Kugler
If you've logged as many hours as we have scrolling through Instagram, you've probably noticed the growing number of fashion insiders sporting intricate nail art. These include anything from glitter and gemstones to replica prints of famous paintings to miniature pizza slices (seriously!). While the era of the gel manicure continues to reign, and trending colors come and go, for the true nail art connoisseur, there is only one studio to visit for painstakingly crafted designs: Vanity Projects in New York's Lower East Side. Founded in 2008 by Rita de Alencar Pinto as a pop-up, the now-permanent salon—and its sister studio in Miami—has revolutionized what it means to get your nails done by merging top-tier talent with fine art sensibilities.
After traveling the world as an independent art curator, de Alencar Pinto moved to New York in 2003 to establish herself in the art scene. Five years later, the financial collapse hit. "It was a disaster," she explains as we chat in the stylish Vanity Projects lobby. Although the shop doesn't open for another hour, she's already welcomed in a customer to begin her manicure (some of which can take anywhere between one to four hours depending on the design). "I worried what was going to happen in my 30s and 40s. Museum trajectory wasn't for me." While contemplating her next professional move, she stumbled upon a handful of esoteric nail artists. "I started doing some research in the same way that I would research fine artists, and it quickly led me to Naomi Yasuda, a Japanese artist based here [in New York]. I got my nails done [with her], and I thought, 'What could you be doing while you're sitting here?'"
---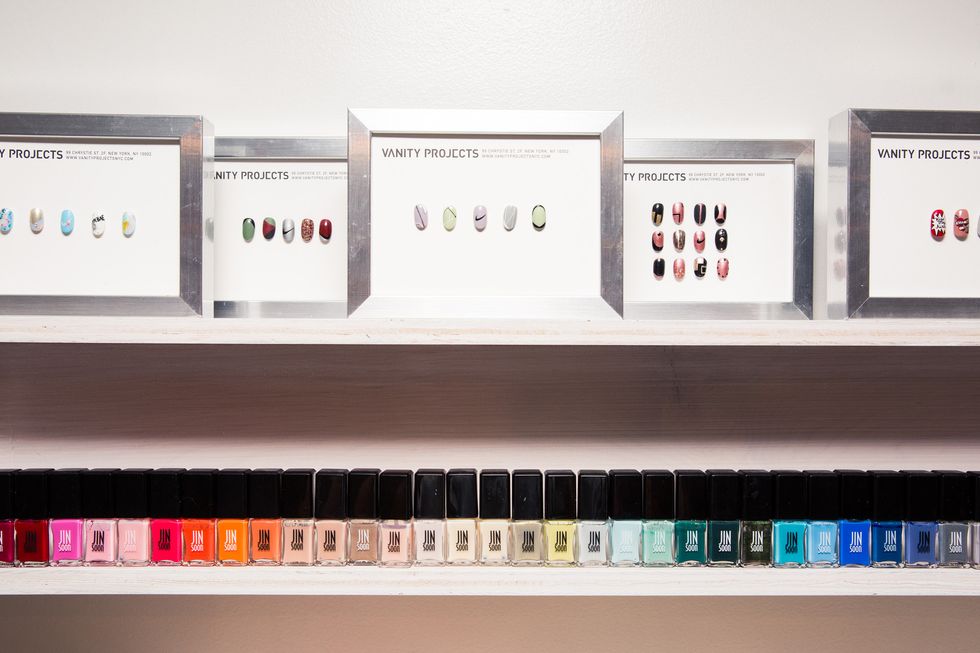 Drawing on her art background, de Alencar Pinto realized that video installations could elevate the experience. "While our clients are sitting here, they're either engaging with the video or learning something new." Behind a row of nail stations, a projector illuminates the latest installation—a SIMS game-inspired animation. 
Since its first pop-ups, including one at PS1, Vanity Projects has established itself as the go-to studio for imaginative nail designs, thanks in large part to its nail artists-in-residency program. "I invite artists from Japan, Korea, Singapore, Australia, France, Spain, Argentina, you name it," says the founder. "Social media is the heartbeat of Vanity Projects, so we use [it] to find artists, announce them, [and] to propagate this nail culture." Indeed, one scroll through Vanity Project's Instagram is enough to inspire you to abandon the traditional mani. "Right now, there's a huge trend for luxury brand florals, like a Dior or Gucci floral," says de Alencar Pinto, who, on the day of our shoot, is debuting a pearl design that pairs perfectly with her black Miu Miu mules. "Metallics and glitters are having a big moment. Aquarium nails had a moment this summer—that's when you make an acrylic nail with a bubble and you fill it with baby oil and glitter so it looks like an aquarium. Obviously, not everybody wants a snow globe on their hands. They're fantasy."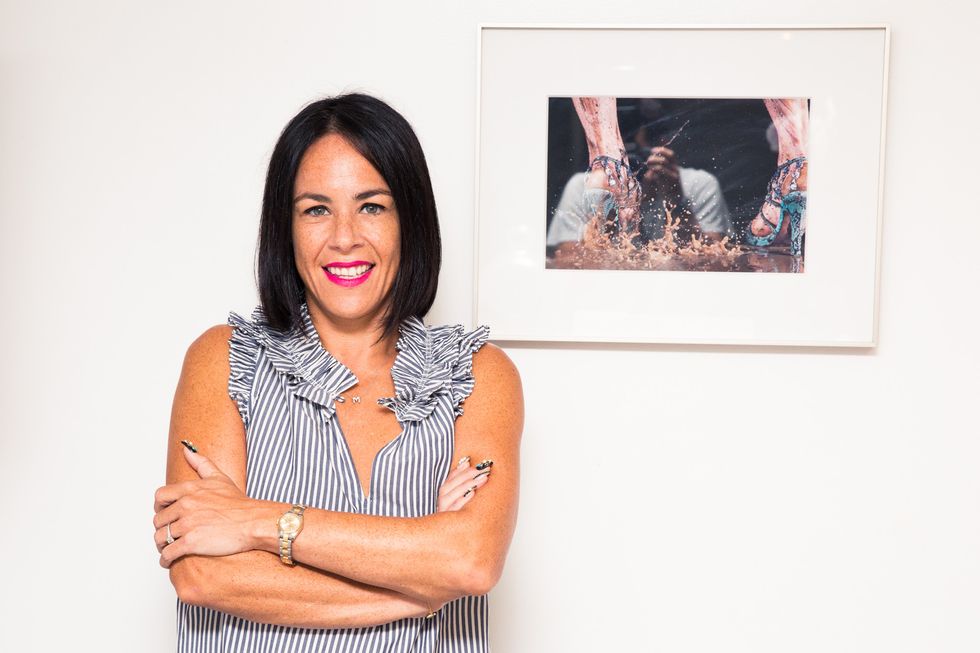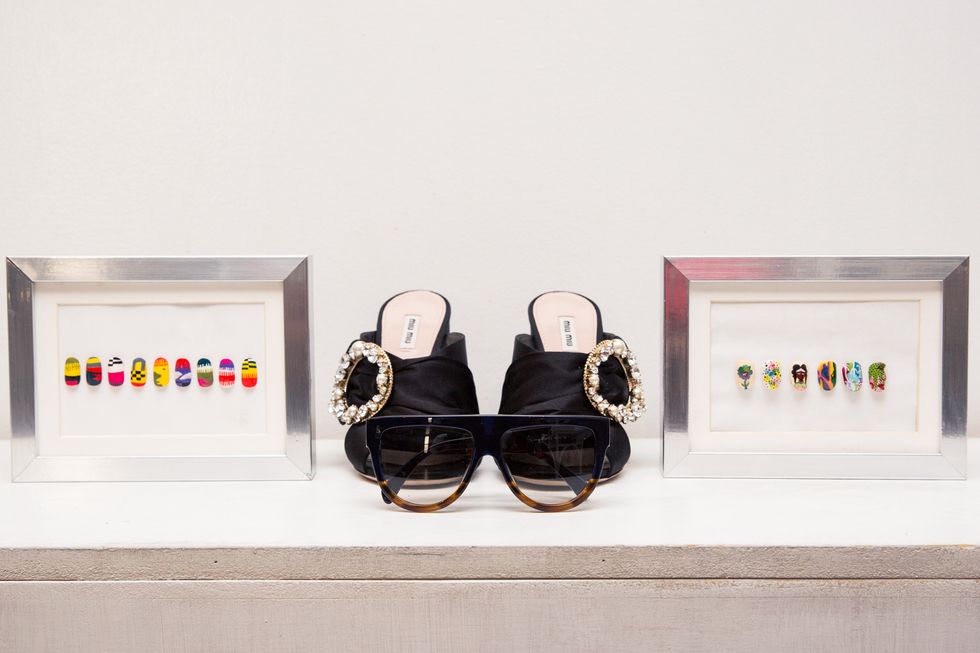 De Alencar Pinto is quick to defend nail art from those who claim it's just a passing fad. "The industry has never really suffered in a financial crisis because nails are something that are so intrinsic to who you are, how you feel, what makes you feel better. It's an inexpensive, attainable luxury."
Now that the Vanity Projects outpost has opened in the covetable Miami Design District, the founder is eager to keep pushing the boundaries of both beauty and fine art. "I think a really valuable lesson to anybody who's starting off or just moved to New York or who's got an idea, is that you just have to work hard and things come over time," she says as more young women stream through the studio door. "Long-term, I want to open in Dallas; I want to open in Aspen. I would love to open in my hometown of San Francisco. I would love to start a nail school. I'd like to do a 'members only' type of thing. I have so many ideas to take this to the next level." We ask if it's frightening to feel like she's in the process of building an empire, and she nods, laughing. "But talk to me in two years when I'm driving my Bentley."
Want more stories like this?
Meet the Nail Artist Making Vagina Nail Art Safe for Work
We Can't Get Over This Kith x Champion Nail Art
The 7 Most Popular Nail Colors This Year