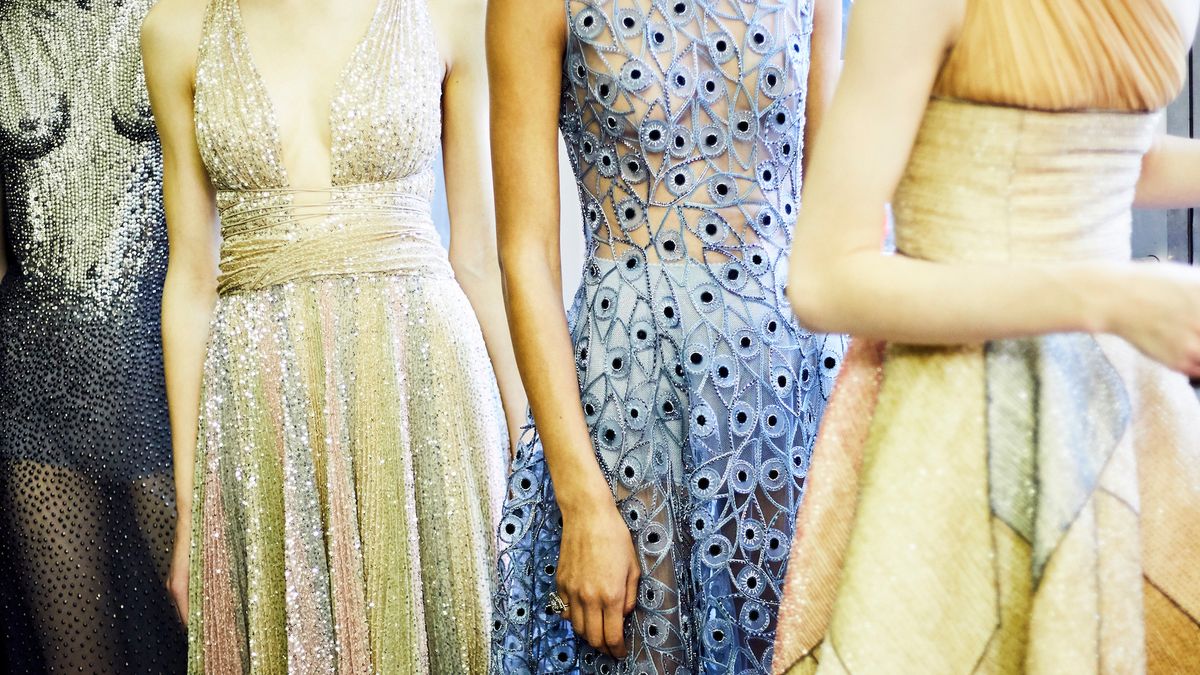 Fashion Week
We Predict These Dresses Will Be All Over the Oscars Red Carpet
If not for the fact that they're drop-dead gorgeous, then for the interesting backstory.
Molly SJ Lowe
Surrealism has been a constant source of inspiration for fashion designers since the art movement began in the early 1920s. For spring 2018, Dior designer Maria Grazia Chiuri drew inspiration from the surrealists and reinterpreted it with a sense of modernity under the Dior lens. Chiuri, who spearheaded fashion's social protest 18 months ago with her debut collection that featured "We Should All Be Feminists" t-shirts, is continuing to explore female empowerment.
This year's muse was artist Leonor Fini, who worked with the brand's founder in the 1930s and held her first solo show at Dior's atelier. The Argentinian artist was known for her powerful depiction of women and was selected to partake in Peggy Guggenheim's Exhibition by 31 Women in 1943 in New York.
Models walked down a checkered catwalk, giving a nod to Man Ray's chessboard, with supersized plasters of random body parts dangling above. Several of the models wore masks created by Stephen Jones that covered the face but revealed the eyes, while others had surrealist-inspired tattoos that adorned collarbones and fingers. Peter Philips, creative director of Dior makeup, created a strong eye with loosely drawn lashes to complement the masks, while hairstylist Guido kept the hair sleek and tied back.
Click through for the full look behind the scenes, and to hear more about the inspiration for the look.
---