What Happens When You Cut Gluten, Sugar, Dairy, and Alcohol for 21 Days
Here's what went down when we test-drove the Clean Program.
Health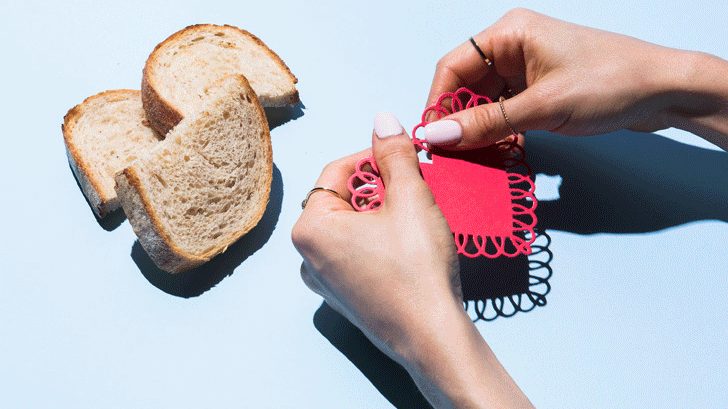 While we try to practice what we preach in terms of wellness over at Cov HQ—filling our bodies with nutritious snacks, staying hydrated, trying to eat more vegetables, etc.—I'll be the first to admit that sometimes, it's just hard to say no. As in, I never say no to an impromptu midweek pizza party, tequila-filled team taco nights, or the insane amount of SkinnyPop we put away on any given workday...starting at 10:00 AM. I have no regrets: These are all balanced with heavy habits of Sweetgreen and New York Pilates.
But regardless, Liana Weston, our former production manager, and I decided a few months ago that it was time for a little reset. In order to truly commit ourselves, we needed to make it official, which is where Dr. Junger's 21-Day Clean Program—aka the program Gwyneth Paltrow has sworn by for over a decade—comes into play. We decided the best way to approach it would be to do it together (strength in numbers, teamwork, that whole thing), so we broke up with anything that wasn't Clean Program-approved, fired up our blenders, stocked up on water bottles, and got cleansing. Here's what happened.
[As always, we are definitely not doctors or medical know-it-alls. And everybody is different, so make sure to check with a doctor before trying anything!]
The 21-Day Clean Program Decoded
To put it simply, the Clean Program is about eliminating the most common food allergens (gluten, dairy, processed sugar, coffee, alcohol), which basically allows the body to naturally heal itself. Sounds great, right? Living this way let us take a hard look into our eating habits (like whether or not to devour a day-old cookie we didn't even want), be more mindful, and focus on eating foods filled with vital minerals, nutrients, phytonutrients, and healthy fats (like good-quality meats and fish, fruit, vegetables, nuts, avocado, and oils like coconut and olive). Here's what a typical day looked like:
Breakfast
Shake + supplements + probiotics
A simple chocolate-flavored shake with almond milk, or a green smoothie doctored up with chia seeds, Maca powder, cacao, and coconut oil was my go-to breakfast (and still is every single weekday morning).
Lunch
Clean Diet Meal + supplements
This is where Liana and I became best friends with Sweetgreen (their pesto and jalapeño vinaigrette dressings are CP approved) and Gourmet Garage's salad bar. Not too different than our usual lunches. Also, this is because we're lazy, but homemade salmon and quinoa with kale salad or a chicken vegetable stirfry (any kind of protein and greens) is great if you pack a lunch (A+ for you if you do!).
Dinner
Shake or Soup + supplements
Our super nice, go-to CP consultant (whom we emailed on the regular with questions), Emily, told us about Juice Press's soups, and they kind of saved us. Liana and I prefer savory over sweet, so having another berry smoothie for dinner wasn't all that satisfying at times. *But* Juice Press's Butternut Squash and Quinoa or Souper Greens—which I still pick up as a last-minute dinner at least once a week—are key and surprisingly filling.
Supplements
With each meal, we took the pre-packaged supplements of vitamin D3, EPA-DHA, Digestive Enzyme, along with a probiotic each morning. At night, we drank Eliminate, a magnesium mix, with warm water before bed. It "encourages healthy bowel movements and promotes natural stress relief." This ritual really helped and is something we try to continue to do.
Extra Credit
One of the best parts of this whole experience, though, was the self-care, treat-yourself, feel-like-a-million-bucks kind of rituals, recommended as part of the program. Like...
Infrared Sauna
We visited the girls at Higher Dose for infrared sauna sessions, which detoxes the body (you just sweat it. all. out), releases endorphins and serotonin, lowers cortisol, and just does all the good things you could ever do to your body.
Hydrotherapy Treatment
Yup, colonics. We were lucky to have Rachel Bastow and Jennifer at Gravity East Village take care of our digestive tract (something we can say we don't always do). "On the Clean Program, you're only having one solid meal a day, so the digestion is not really awake. The eliminating process shuts down, and you're producing less waste. It's a great idea to get a colonic every week; otherwise your bowels shut down," Jennifer explained during one of our sessions. It's like taking your colon to the gym.
So What Happened?
After the 21 days, it felt like we had finally figured out our bodies; we paid attention when our stomachs hurt or felt good, we exercised, we meditated, we worked out our digestive tracts, we drank a TON of water. We just took CARE of ourselves, which is something that can easily go to the wayside. So all in all, it was an amazing experience and one we recommend to our friends or family who suffer from food sensitivity or allergies or just need a reset. Did we lose some weight? Yes, but a lot of other things happened, too. And the best part is that even though we're not eating clean all the time, whenever we feel like we've had a crazy burger-and alcohol-fueled weekend, Monday morning starts with a Clean shake and supplements, and we're back on track.