WWWRN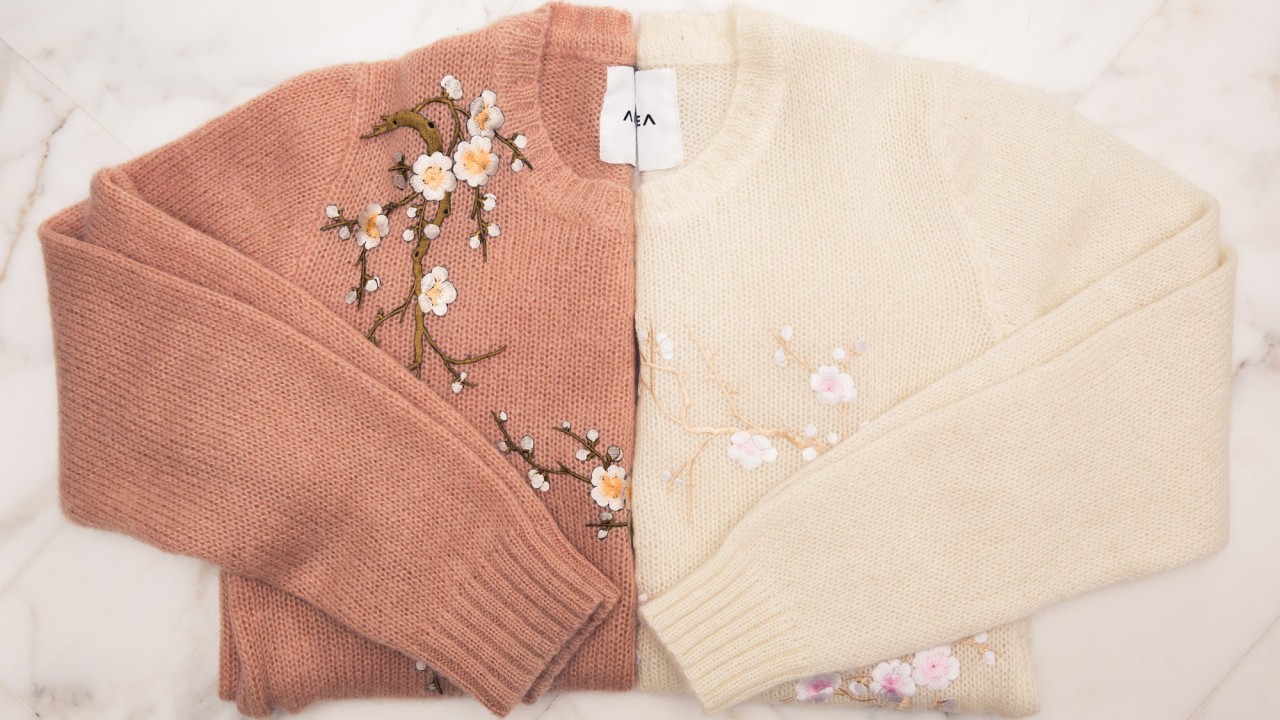 18 Sweaters and Turtlenecks We Want Right Now
Covering up never looked so good.
As much as people love to complain, winter is secretly the best time of the year. And although it's easy to fixate on the stressful and freezing parts of the season, most of those aspects are counterbalanced by something amazing. Yes it's cold but think about the layers! Yes it's the holidays but think about all the parties! And yes your bank account is not in the *greatest* state but think about all of the end of year sales!
So it should go without saying that here at the office we're quite happy layering on all our favorite pieces, planning the best holidays outfits and justifying all of each other's purchases on just about every retail site out there. And we all have different ideas in regards to all of those things but the one thing we can agree on is a good sweater or turtleneck is essential in almost every scenario. Here are the 18 we want to cozy up in ASAP.
---
Tara Gonzalez
Assistant Editor
1. The Knitter Bubblegum Sweater: I have quite honestly had multiple dreams about this insane The Knitter sweater, mostly because every time I look at it I think about what it would be like to fall asleep in its hand knitted bubblegum pink mohair magic. It looks like a little fluffy pink home and I've never wanted to move into a piece of clothing more.
2. Paloma Wool Virgo Sweater: Ever since I stumbled across Paloma Wool on Instagram I've been obsessed with everything they make because it's so incredibly artful and thought out; but it's also so much fun and doesn't take itself too seriously. On Sunday night I was scrolling through my feed and saw this video of a girl dancing in just their Virgo sweater with no pants on and now I want to buy it just so I can do the same. And although I love a good no pants dance, I have a feeling it'll look just as great paired with my favorite pair of leather pants.
3. Miu Miu Intarsia Knit: The Outnet probably has the best sale I've seen in a long time happening right now and if you haven't already stocked up your online shopping cart like I have I seriously applaud your self control. Although sweaters like this Miu Miu knit should be reason enough to convince you. I always loved their Resort '17 collection because of it's spacey take on '90s rave culture and considering I'm also eyeing the printed skirt that made up the full runway look over on Net-A-Porter (also an amazing end of year sale)—I think I need it.  
---
Katie Becker
Beauty Director
---
Hannah Baxter
Assistant Editor
1. Ganni Evangelista Sweater: I've never met a stripe I didn't like, so this delicious Ganni sweater (in green and purple, my favs!) is a definite must-buy for me. I can't wait to rock it with the perfect high-waisted vintage jeans and platform leather boots.
2. Joseph Soft Wool HIgh Neck Sweater: Joseph consistently has the BEST classic knitwear season after season. I've been waiting for this style to go on sale, and now that it has, I might just spring for the cropped leather trousers to go with it.
3. Everlane Cashmere Square Hoodie: I'm not ashamed that I have at least five Everlane sweaters in my closet currently, but my newest purchase might just be my favorite. This hoodie is super soft and cozy, and paired with the Everlane joggers, you're looking at my loungewear-turned-daywear staple.
---
Monique Kamargo
Photo Producer
1. Milly Metallic Stripe Pullover: While I normally stick to neutrals, I do love me some glitter. This rainbow metallic turtleneck is perfect to wear during the holidays, and I can never say no to stripes. Especially sparkly ones!
2. Lingua Franca 'Original Gangsta' Cashmere Sweater: I've come to the conclusion that it is impossible to choose just one Lingua Franca sweater, I need at least five of these cozy cashmere babies in my wardrobe. Each sweater is embroidered with a different iconic hip-hop lyric, making me feel like an ultimate bad-ass while still keeping me warm.
3. Saint Laurent White & Black Oversize Turtleneck: You can't go wrong with Saint Laurent. What I'm really looking forward to most this winter is hibernating in this oversized wool sweater, whilst avoiding all responsibilities.
---
Jodi Taylor
Associate Editor
1. Kith x Bergdorf Goodman Velour Williams Crewneck: I got this sweater about two weeks ago and I can honestly say that it is officially the comfiest sweater that I own. The satin lining is soft as hell and the sweater itself slouches in the most perfect way when you put it on. Now I just need to figure out how I can get away with wearing it to the office every single day without anyone noticing.
2. The Row Cashmere Sweater: Who can say no to a classic cashmere sweater? Not I. I love love love the puffed sleeves on this one. It's perfect for all of the Sundays ahead where I'll be cozied up at brunch, sipping on some mimosas with friends.
3. Khaite Cate Bodysuit: I've recently been trying to add some more color to my closet (can't you tell by the other two options?) and red is one color that I really seem to be gravitating towards. I have a feeling this turtleneck bodysuit will become an instant favorite of mine.
---
Kit  Pilosof
Editorial Intern
Part of the series:
WWWRN