We Combined 3 of Instagram's Favorite Things for 1 Very Sparkly Shoot
The first step was procuring some serious diamonds.
Fashion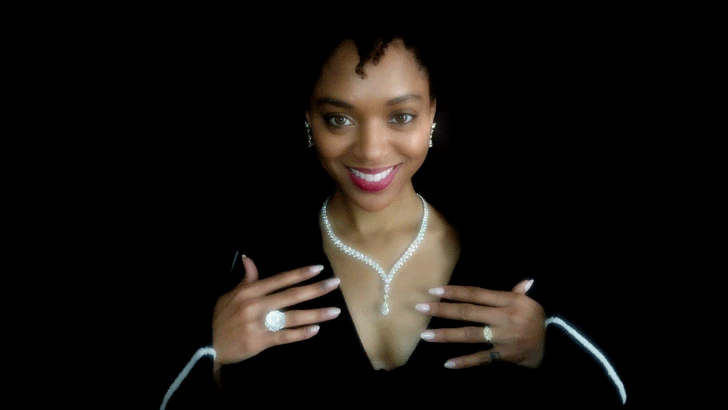 As Diamond Week comes to a close (does it really have to end?!), we wanted to go out with a major bang. Said bang came in the form of some of the most spectacular diamonds we've ever seen from brands both large and small in styles both traditional and contemporary.
But because mere diamonds aren't enough, we added a dash of slime, a touch of KiraKira—we even considered shooting this all on a hairless cat—for the most extra shoot ever.
Scroll through to see how to layer diamonds like it's your job, or to just give your brain a rest. It's Friday, after all, and this week was rough for all of us.
---
Two words: Tiffany. Diamonds.
On the Left: Bracelets and Ring, Tiffany
On the Right: Bangles and Ring, Tiffany; Line Bracelet, Eva Fehren