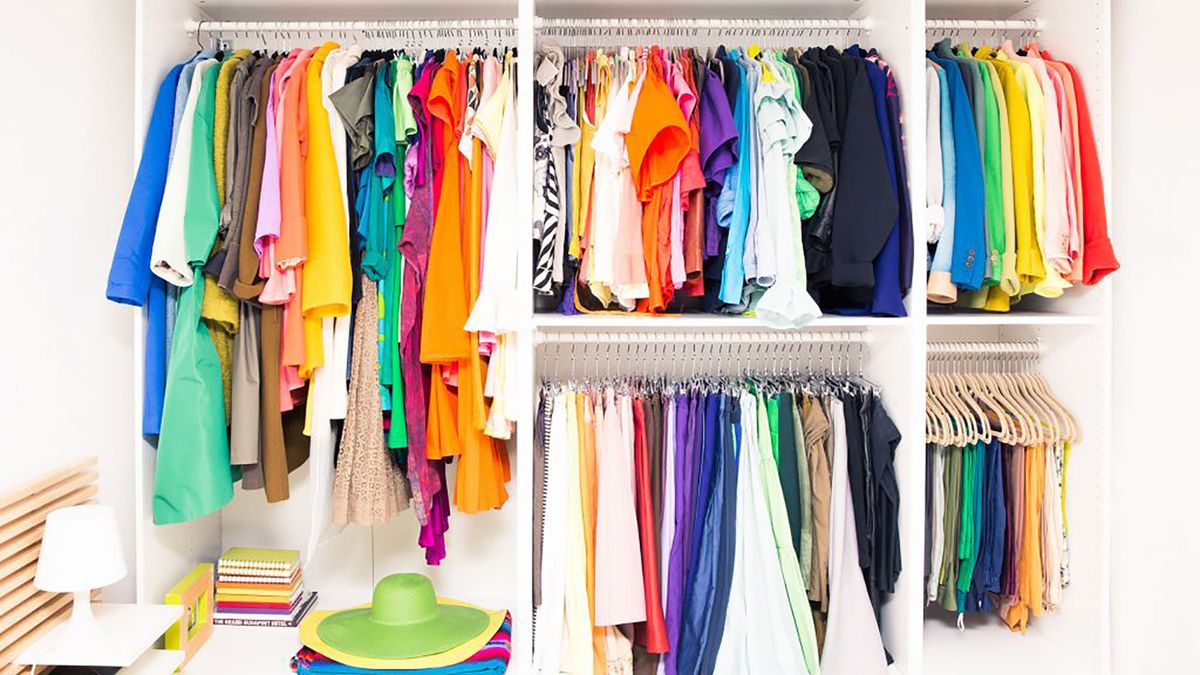 Fashion
How to Create the Perfect Outfit When You're Running Late
Coveteur and Bustle editors share their tips.
Bustle and Coveteur are working together to bring you the best mix of the season's fashion and beauty releases, shopping tips, and service stories in ways that are both inspirational and attainable. Check The Fall Style Edit channel weekly to see what we're up to.
Crap. You thought you had more time; time to snooze, to scroll, to over-analyze all the embarrassing things you did yesterday. But alas, you did not, and now you're running late—really late. Too late to pick out an outfit that looks like you put a ton of effort into it, yet somehow none at all.
We've definitely been there before and, as editors, have learned a thing or two about pulling together a quick and easy look with closet staples, statement pieces, and accessories that add some oomph. Check out the formulas we use whenever we're in a jam, because even if you can't arrive on time, you *can* arrive in style.
---
HANNAH BAXTER
Assistant Editor
"Since I live in Brooklyn, going out to a bar is the pinnacle of a weekend event, so my *coolest* outfit better be on point. Black, high-waisted jeans are a must, usually with either shitkicker boots (I prefer Dr. Martens) or my latest sneaker purchase. An oversized button-down shirt—typically a vintage find—and my trusty leather jacket rounds it all out, plus piles of gold jewelry. Bring it on, Bushwick."
JODI TAYLOR
Assistant Editor
"My style is constantly changing (every day is something new), but for the most part I keep things fairly casual. Not only am I 5'10", but I simply can't stand being uncomfortable, so I pretty much live in sneakers. A night out at the bar, whether I'm in Toronto or New York, usually looks like a good pair of cargo pants, a *slightly* revealing bodysuit, and whatever sneakers I'm currently into—right now those would be my all-black Air Max 97s. Mix in some dainty silver chains and a trusty pair of hoops, and I'm ready for all of the tequila sodas I can handle."
LAUREL PANTIN
Editorial & Fashion Director
"Whenever I need to look a little dressier at work last-minute, I always go for a patterned swingy midi dress and some pointy velvet flats. I'll comb my hair back in a slick bun to make the whole look feel even more polished, and voilà! Fancy and professional!"
"The trick I tend to rely on whenever I'm running late? Keeping it simple, then adding some pizazz in the form of accessories. A white button-down (if it isn't too wrinkled) or a solid tee paired with jeans or trousers is usually my go-to, and the extras range from metallic boots, a scarf or beret, and statement earrings. Truth be told, this is usually the third or fourth combination I try (*sigh* I never learn), but it really does work every time!"
NOAH LEHAVA
Senior Editor: Health and Wellness
"I have interviewed a fair share of hopefuls in my current role, and have interviewed with potential employers throughout my career, and what I've come to realize is that simplicity is key. You never want to be too trendy, even if you work in fashion, for the risk of being inappropriate. Never wear a crop top or sheer anything (yes, it happens more than you think). I love a classic turtleneck and either high-waisted black denim, trousers, or a below-the-knee skirt. Then I can go as crazy as I like with my jewelry and accessories, while still looking polished and professional."
KATIE BECKER
Beauty Director
"No matter how much you love your family, big gatherings always come with lots of questions that inevitably touch on fun subjects like your love life, income, and what you are or are not doing related to your weight (is this just my family?). So I like to wear my non-outfit outfit: nice black jeans and crewneck cashmere sweater in an easy neutral color. Go bland when you go home, I say! I mentioned that I love my family, right?"
Tara Gonzalez
Assistant Editor
"I have been dating my boyfriend for a really long time, but that doesn't mean that I've stopped getting dressed up when we go out. I am a firm believer in being extra and overdressing whenever possible. That being said, when I don't have time to put together an outfit, which is one of my favorite parts of every day, my go-to is a top with big statement sleeves. It just makes any outfit immediately look fancy. I'll throw on a pair of vintage jeans to keep it cool, and finish the look off with a great pair of boots (I'm currently obsessed with these teal ones by Dear Frances.) I've also been very into berets lately, and I find just throwing one on is enough to look like you really tried. Oui!"
Want more stories like this?