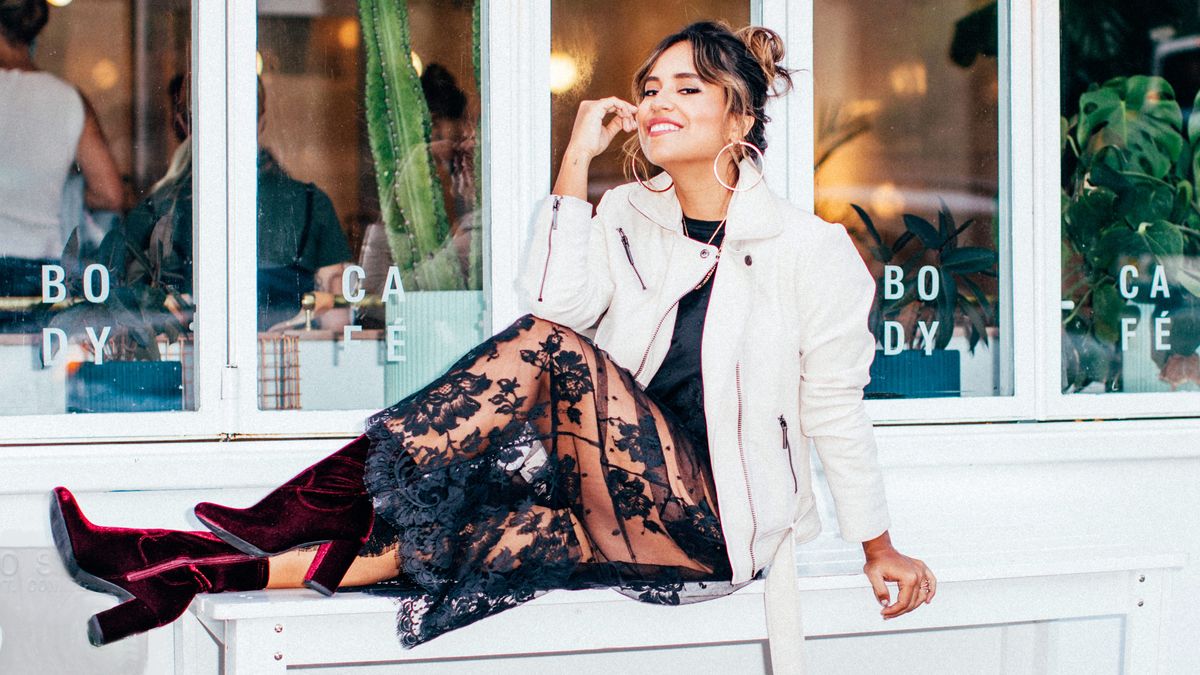 Career
Cyndi Ramirez-Fulton has the best advice for achieving work-life balance. In collaboration with Kenneth Cole.
Ben Ritter
Hannah Baxter
Anytime we feel like the stress of our jobs is getting to us, or the rat race of the city is just too much to bear, we find ourselves drifting to one of our favorite New York escapes: Chillhouse. The Manhattan mainstay is a hybrid coffee house, bar, nail salon, and spa—aka the best establishment to unwind ever created. Obviously, Cyndi Ramirez-Fulton—the brains behind the venture—is equally brilliant and chic. She, of all people, understands what it means to work hard (as if you couldn't already tell from her array of additional businesses, like her lifestyle blog Taste the Style, and partnership with her husband's restaurants The Garret Bar, Dinnertable, and The Lately).
We could think of no better person to ask what it takes to become a successful entrepreneur while still finding time to hang with friends and kick back with a glass of wine or two than her. Luckily, the founder is often hanging out at Chillhouse, enjoying a matcha latte and making sure everything she's designed is running smoothly, like a true boss. So how exactly do you take an interest in fashion and beauty and turn it into multiple thriving businesses?
Check out how she made it all happen for a boost of inspiration, and take a cue from Cyndi: Quit that boring 9-5 and finally start your own company—or three!
---
1. Make sure to maximize your time

"I'm an entrepreneur. I'm trying to disrupt the beauty and wellness industry right now, [so] every day is different. I would say three to four days a week, I try to be here [at Chillhouse] as much as possible, but it runs the gamut from photo shoots to meeting with my general manager, my events coordinator, and then managing editor [for Taste the Style]. Some days it's just a ton of meetings, and then other days I can't talk to anyone. I like to pack in a lot of meetings in one day, and then the next day I don't have anything and I can focus. It balances out."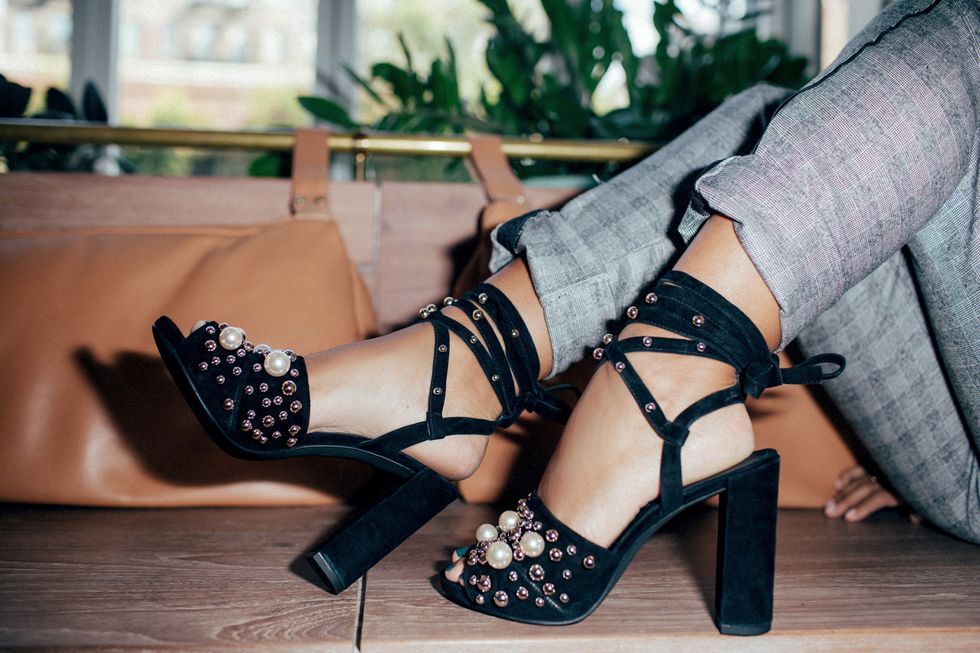 2. Be aware of growing pains

"Never having been in a big brand environment before [is a challenge]. I'm definitely dealing with some obstacles as far as growth, learning how to scale, and knowing what's best for my business. You are presented with a good amount of opportunity once you have something like [Chillhouse]. It's catching a lot of buzz, and making the right decisions is very important in such an early stage of business. I don't know if there's a right or wrong, but I think it's the growing pains."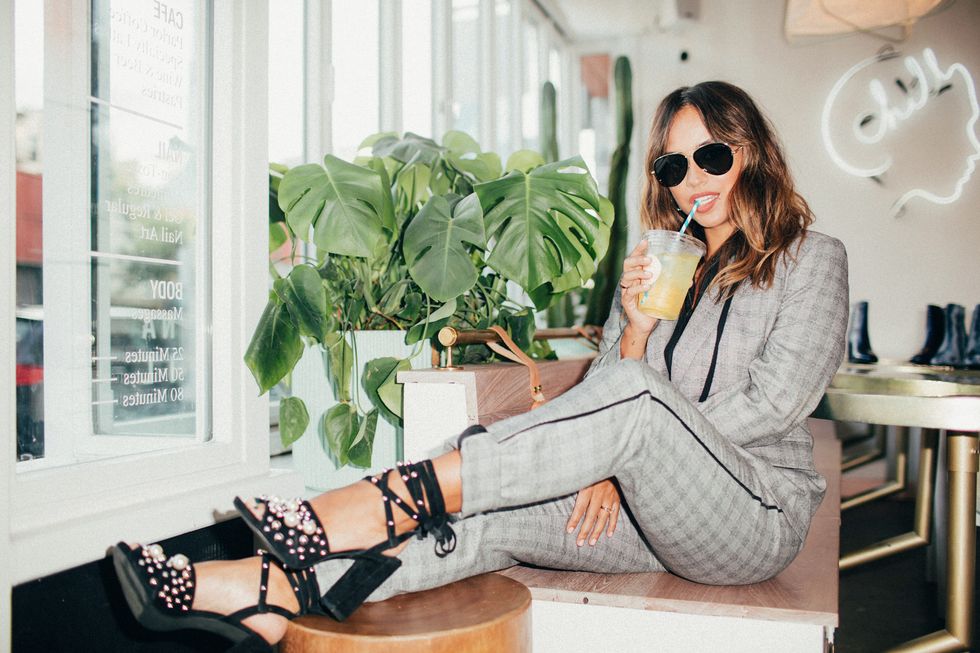 3. Don

'

t let the low points discourage you

"When I opened [Chillhouse], that was a 'wow' moment for me. You don't know what's going to happen a few months down the road, and then you work with amazing brands like Kenneth Cole. You never know, something could go wrong the next day, but there [are] highs and lows. You're never at your highest because the next day someone is going to make you feel like shit about wanting to own your own business. I don't think I've made it by any means, and I don't know that I ever will. I enjoy the exciting moments and let go of the shitty ones. Just know that it's going to pass."
4. Remember, college isn't a prerequisite for everyone
"Nothing I could tell myself [10 years ago] would really benefit me. I feel like I'm exactly where I'm supposed to be in life. [I would] just say start earlier and do more internships and maybe finish college—maybe. Maybe it really didn't matter. It worked out for me, but be a little bit more responsible. Know that everything is going to be okay, even if you just want to take some time and mess around and not really think about your career just yet."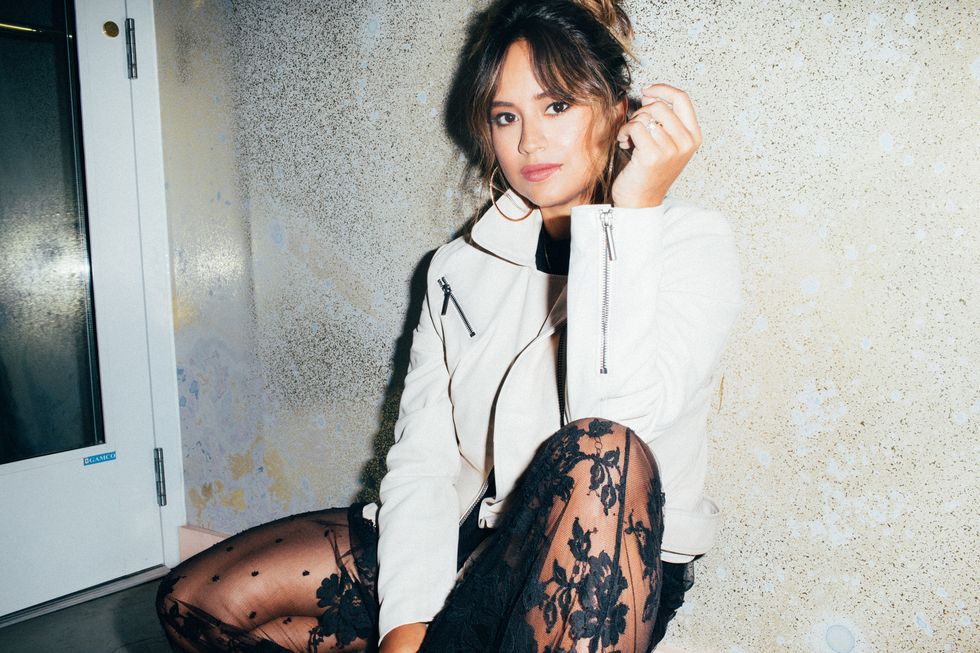 5. Networking is your most valuable tool

"Experiment as much as you can. When you're young you have all the energy in the world, so make sure you use every ounce that you have at your disposal, and get out there and work. Meet a lot of people and take on random jobs. Try to catch people when they're in the early stage of their careers, and [if] you see that they're doing something really cool that excites you, ask them if you can help. I've had some people reach out to me like that before, and they're some of the best people that I have ever hired. I think that's always a really good way to break into a potential role model for you."