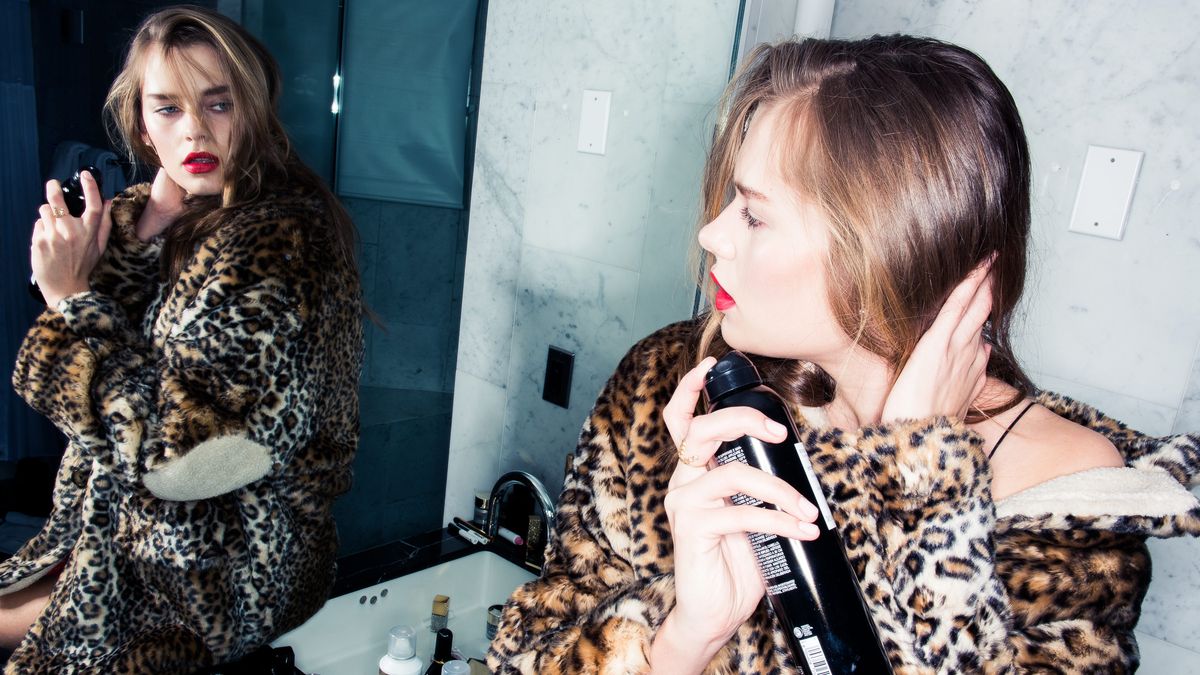 Hair
5 Ways to Make Your Hair Look More Expensive
You fancy, huh?
Meagan Wilson
There's a word we hear from backstage hair stylists a lot: "We want the hair to look expensive," they say. And this season has been no exception. It doesn't matter whether it's the roughed-up ponytails at Tod's or super smooth blowouts at Carolina Herrera—there's always a little *something* that can make hair look like it just came out of a salon (or a really fancy bathroom). Here are a few tricks that get hair to look like a million bucks, no matter what label you're really wearing or the state of the bathroom you just walked out of.
---
With one simple black ribbon like the hair at Erdem spring 2018, a leather strand like at Loewe spring 2018, or in multiples of complementing shades like this gorgeous work of art by one of our favorites, Allen Thomas Wood, ribbons make hair look precious—in a good way. We plan on raiding a trimming store in the fashion district ASAP for a full rainbow of options.
A clean center part screams "proper." It's so very Valentino and Bottega Veneta. To get a perfectly precise line down the middle of your head, like the above from Carolina Herrera, use the sharp end of a rattail comb or the separated tooth on a wide-tooth comb like this one from YS Park. Leave the rest of the hair hanging long and smooth like the '70s vibe we got at Calvin Klein, or pull it into a low style like the following looks below.
True luxury is all about the understated. For an easy bun, complex braid, or simple ponytail, tie it close to the nape of your neck for subtlety. Just don't leave it too loose—understated but deliberate is the name of the game. While we're much more likely to imitate the low ponytails from Burberry, we're mesmerized by the low tri-braid situation above from Jil Sander, created by stylist Eugene Souleiman.
Off the runway, Kim Kardashian, Karlie Kloss, and Emilia Clarke are a few recent A-listers to join the platinum club. Part of the reason platinum looks pricey? Because it usually is. No one ever thinks their hair grows too fast until they go full-on icey blonde and watch dark roots reemerge in just two weeks. But if you do decide to take the platinum plunge, you can maintain the shade between touch-ups with a purple conditioner or glaze. These products reinstate a cool tone in your hair so it looks like you just came from the salon, which can buy you a little more time between appointments.
Photo: Shot on site at 6 Columbus, a Sixty Hotel. On Solveig: Dress, Jonathan Simkhai; Coat, Sandy Liang; Hair, Angela Soto; Makeup, Andriani.