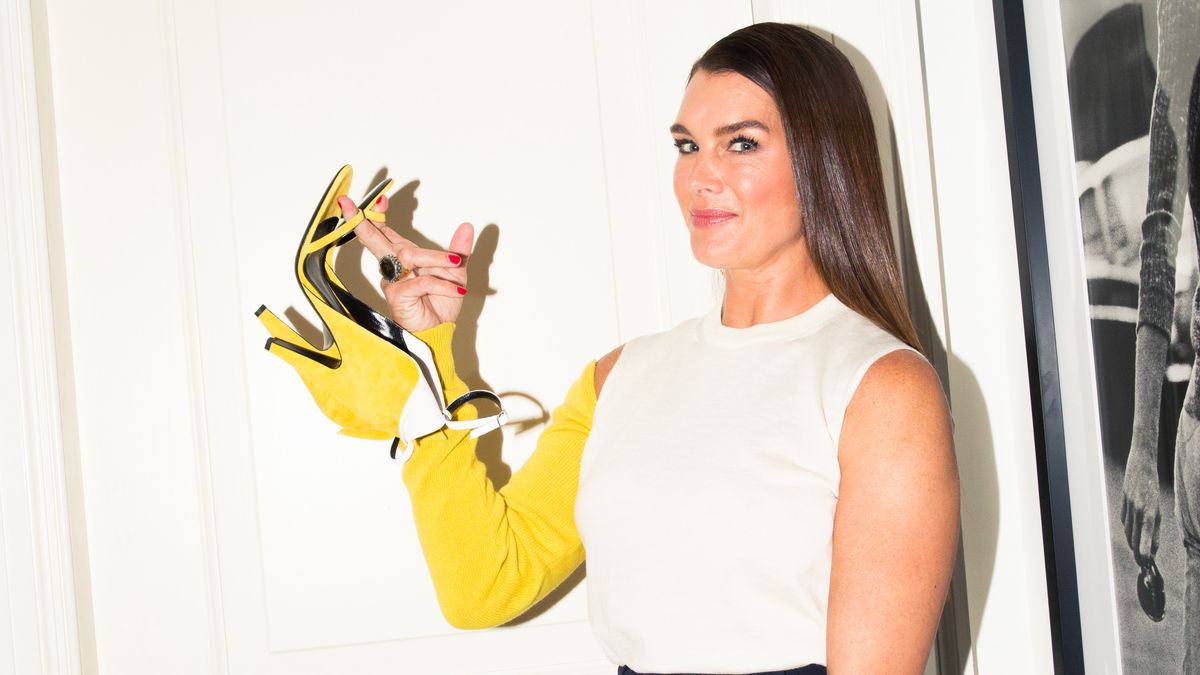 Celebrity
The Unexpected Item Brooke Shields Wore to the Calvin Klein Show
It was only $13.
Alec Kugler
If 500 Days of Summer taught us anything, it's that expectation rarely lines up with reality. So was the case when we walked into Brooke Shields' NYC home an hour before she left for Calvin Klein's Spring '18 show. While one might assume it'd be all about hair, makeup, and finding the perfect accessories, Brooke and her team were busy working…to help solve her daughter's math homework. This was all in between spritzes, brush strokes, and an "is this see-through?" style dilemma.
The chaotic situation was actually quite telling: Brooke is often—and rightfully so—labeled an icon, but she isn't *just* an icon. She's a Princeton grad, a true fan of fashion, and, most importantly, a doting mom (one who has a very practical tip for dealing with high heel pain).
While we stayed away from anything to do with fractions, we did play fly-on-the-wall as Brooke prepped for the event, asking her about the brand, her original CK campaign, and the outfit she wore while sitting front row.
---
1 / 11
On working with Calvin Klein and whether it feels like family after all these years:
"It's gotten to be so much more of a family because of [creative director] Raf [Simons]. His respect and sort of homage to that era, while also not making it derivative, is, I think, part of the beauty of his talent. I've felt more included in the whole experience than 37 years ago. I don't feel just as if I've been hired to…model the stuff. The fact that it's predominantly the label that hired [me] has made my communication, my friendship, my sort of representation with them much more organic. I'm not in any of the ads, yet every single magazine, every single layout that I've been doing, they're only having me in Calvin, so everybody thinks I'm actually modeling the brand."