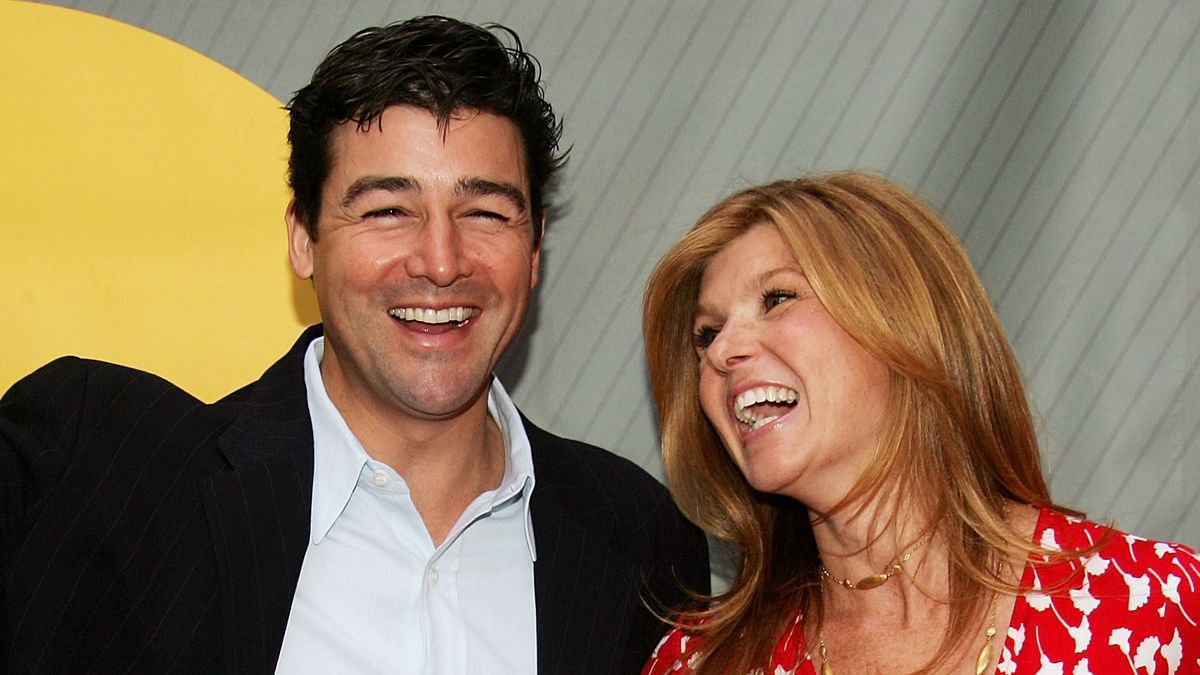 Love And Sex
11 Fictional TV Couples Who Completely Stole Our Hearts
And taught us so much about love.
The magical thing about TV that you don't (usually) experience with movies? How invested you get in certain characters, and, of course, their relationships. We watch those ups and downs, heartbreaks, and happy moments, experiencing everything right along with them—sometimes over the course of hundreds of episodes and a handful of years.
That may explain why we're so attached to some iconic duos who've graced our screen: It feels as if we know them, and we can't help but want what they have in our own lives. Ahead, we've rounded up 11 fictional couples who made us feel all warm inside and, surprisingly, taught us some valuable lessons in love, thus giving us hearts in our eyes and hope in our hearts.
---
Jane and Michael from Jane the Virgin 
Imagine your significant other coming home and telling you that they're having a baby—accidentally!—with someone else. It wasn't an easy situation for Michael to deal with (obviously), but gosh darn it, he tried...and eventually, after all that anticipation, succeeded. He was the godfather, then step-dad. And if you didn't cry during *that* season three scene, you. are. not. human.
Blair and Chuck from Gossip Girl
A bit rocky? Totally. But these two were the perfect match, and anyone could see that Chuck really did love Blair—even if it took him a while to say those three words, eight letters.
Dwayne and Whitley from A Different World
One word: CHEMISTRY! These characters definitely had it, and it was evident in the ways they joked around with each other, got honest with each other, and kissed each other. It's been said that they defined #relationshipgoals, and we honestly couldn't agree more.
Betty and Jughead from Riverdale
Riverdale's only had one season so far, so it might be a tad early to call this one—but what the hell! They've clearly bonded over their shared love of crime-solving and getting to the bottom of a story, yet they also worry about how the other is feeling (e.g., Jughead kissing Betty's cut hands). Plus, it doesn't hurt that rumors are currently swirling around Lili and Cole dating in real life!
Soso and Poussey from OITNB
Sometimes you need a friend, and other times you need a lover, but this couple turned out to be both. They learned from one another, and had a ton of adorably sweet, butterflies-in-your-stomach moments. Even after Poussey met her horrible, untimely death, Soso made sure her girlfriend was remembered, and definitely broke viewers' hearts while mourning.
Kev and V from Shameless
These two have lives that are far from average: On one hand, they're business owners and parents to twins. On the other, they've dabbled in internet porn and experimented with polyamory. But they know how to make it through anything life throws at them and come out on top, and it doesn't hurt that they're pretty easy on the eyes, too.
George and Weezy from The Jeffersons
George and Weezy are far from perfect—and that's exactly what people love about them. They don't show us *new* and *exciting* love; they show seasoned, realistic, we're-making-it-through-life-together love. It's how they balance each other out, have their issues, but are still happy and living out their dreams together that makes us swoon.
Luke and Lorelai from Gilmore Girls
There were ups, there were downs, there were unconventional proposals, and a kid Luke never knew existed (which kind of messed things up). But these two can't deny that between all their witty banter and total opposite-ness, they were made for each other. They finally said "I do" during the reboot— which left us screaming "More! More!!"
Martin and Gina from Martin
Just like in real life, it wasn't always sunshine and butterflies for this TV duo, and while they enjoyed laughing and getting silly, they had some pretty real moments, too. But being able to talk about insecurities paired with the willingness to work through things are the makings of a great relationship, and these two did just that!
Eric and Tami from Friday Night Lights 
It's impossible to reflect back on this pair without thinking, "I just want that!" They cheer each other on (sometimes literally), believe in, respect, and support one another, and also take the time to share sweet and spicy moments. They've had tough times, but made it through with the fiercest love. Sigh—it's the literal dream.
Mitch and Cam from Modern Family
Can these two be a bit selfish and into themselves? Definitely. But, hey, you can't love someone else without loving yourself first! Thankfully, they show how much they care when it counts, by listening to, supporting, standing up for and surprising each other in any given episode.