Priyanka Chopra's Stylist Is A Paris Fashion Week Pro
Think: vintage shopping, Couture cowgirls, and Aperol Spritz.
Fashion Week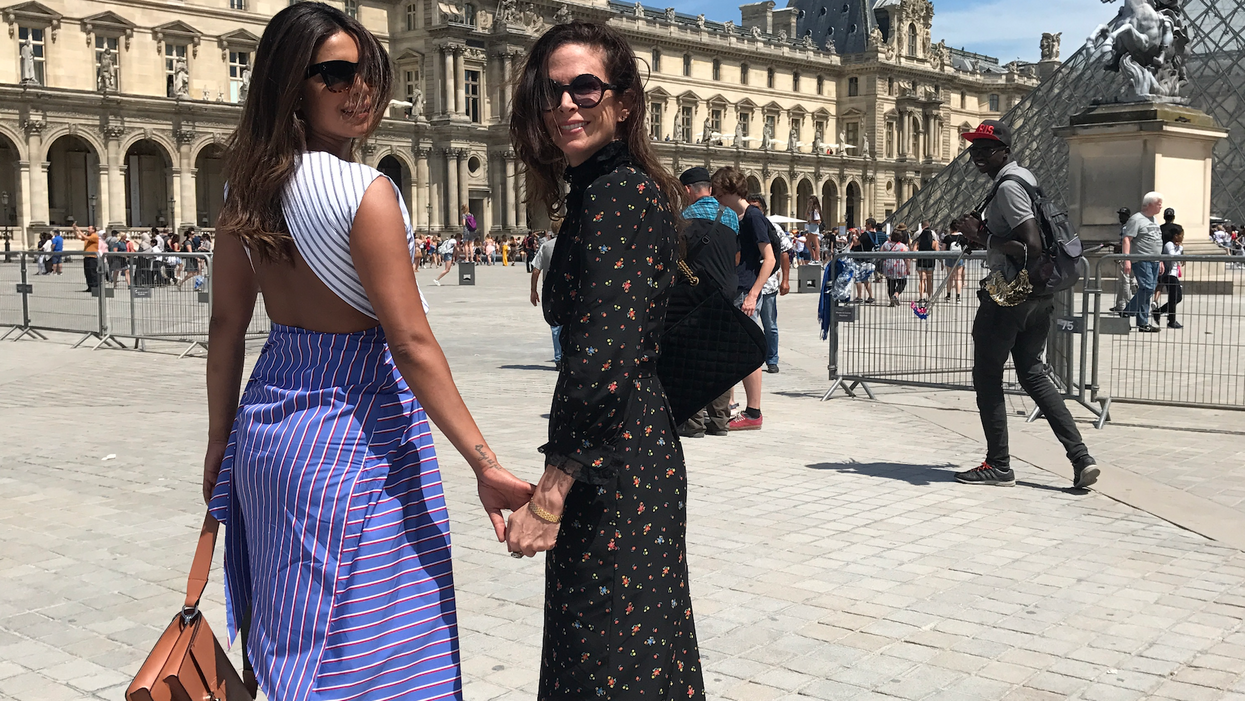 Another day, another over-the-top beautiful Paris Couture Fashion Week diary—today's is brought to you by none other than celebrity stylist, Cristina Ehrlich. Cov-alum Priyanka Chopra was by the brilliantly creative stylist's side as she hit the Couture shows looking so effortlessly chic that we were left wishing it was us who was arm-in-arm with her. It's obvious that this wasn't Ehrlich's first Couture rodeo as she made statements with her street style and visited the best of the best showrooms. Don't believe us? Thankfully, we have the receipts to prove it.
"Coming to Haute Couture in Paris is an annual event in my calendar, usually with some sort of European holiday to bookend the days of shows, appointments and studio visits. For me, it is the beginning of the new season, as I return to the states ready for the approaching awards season," Ehrlich told us."Valentino, Giambattista [Valli] and Chanel are always the highlights of my week, but this year proved to surprise me, as I am sure many others would agree. Setting the bar high, early on the first day were American designers Rodarte and Proenza Schouler, both of which proved to hold their own against the competing collections of the storied European houses. 
"Starting the week off with a day spent exploring the treasures of the vintage markets (Les Puces de Saint-Ouen) was the perfect thing to focus my attention on the beauty that was ahead."
---