New Wave
Her hit single has been deemed a "millennial anthem" for its progressive lyrics and catchy beat.
BriAnne Wills
You may have seen her on The Late Late Show, being introduced by James Corden and Zane Lowe, or perhaps you're familiar with her prominent single (deemed a "millennial anthem") "Don't Kill My Vibe." Either way, soon enough there will be no avoiding the music of 20-year-old Norwegian singer and songwriter Sigrid Solbakk Raabe (who goes by Sigrid). From singing in family circuses put on by siblings and cousins to now gracing stages in Europe and both L.A. and New York, it's safe to say that Sigrid's most recent four-song EP won't be her last.
The EP, which was released earlier this year through Island Records, is pop perfection, and if you listen closely you'll notice the catchy beat isn't the only enticing bit about the song—the lyrics speak to the hurdles Sigrid has faced in the music industry: "'Don't Kill My Vibe' is a pretty good summary," she told us when asked about any struggles she may face from being a female in the industry. Take a listen as you get to know her more below.
---
Her first performance was at a family-held circus:
"I sang in this circus that my siblings, cousins, and I put up at our cabin in Norway. I was eight years old and my voice was absolutely terrible. I can't remember performing again until a school show in seventh grade. My friends and I did a cover of 'Smells Like Teen Spirit' with me on lead vocals and a couple of months later did 'My My Hey Hey' by Neil Young. We felt pretty cool."
She counts Adele as one of her biggest musical inspirations:
"Coldplay, Joni Mitchell, Neil Young, Adele, Robyn and Max Martin are all big inspirations. Last year I discovered hip-hop, trap, and grime, and that has definitely been an inspiration, but I'm definitely a playlist person. I think I often get more attached to the song than the artist."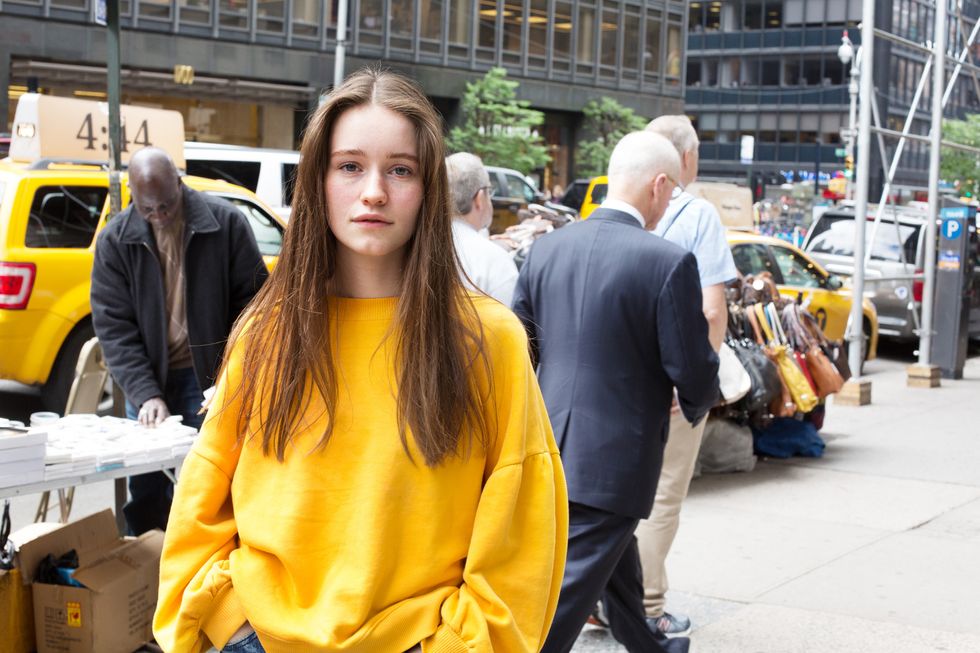 The meaning behind her song "Don't Kill My Vibe":
"It's inspired by a previous writing session I was in that was very difficult. I wrote 'Don't Kill My Vibe' later with Martin Sjølie in Oslo. He's great and we've written a lot together since then!"
Her pre-performance ritual:
"Hugs with the band!"
What she wishes she had time for:
"It's my biggest dream to get a cat, but I don't know if I have time for it now. [My favorite is] a Norwegian forest cat."
What she can't stand on her pizza:
"Dressing. The worst."
The songs she currently has on repeat:
"Favorite question!
'8TEEN' - Khalid
'Ultralife' - Oh Wonder
'Room For 2' - Dua Lipa
'Sober' - Lorde
'City Of Gold' - Thea & the Wild
'Chapels' - Giant Rooks
'Love Will Tear Us Apart' - Susanna and the Magical Orchestra
'MESS' - Norah Betania
'Cold' - Stormzy"
What we can expect to see from her this year:
"I just released my debut EP, so we're out promoting that at the moment and then doing loads of festivals this summer! There will be new music soon, too."