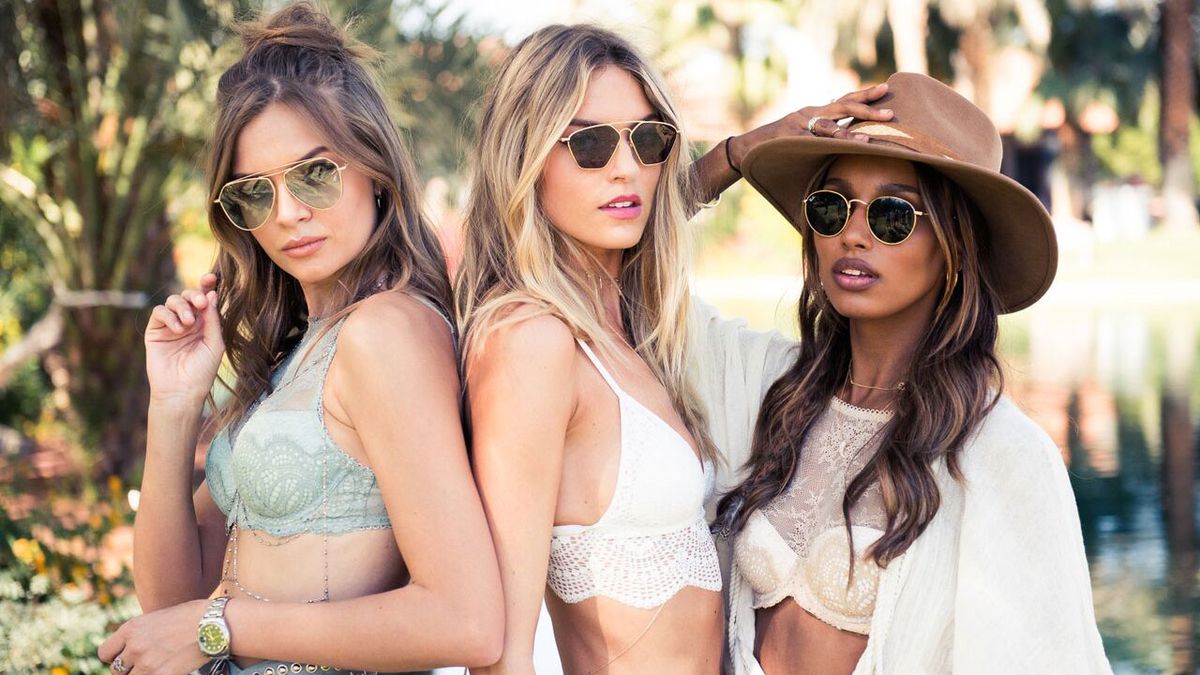 Fitness
Victoria's Secret Models Love These Ab Exercises
Safe to say this is their area of expertise.
It doesn't matter if we're peering into the depths of their fridges, peeking into their pantries or their makeup bags, or emphatically jotting down every step to their hair routine, there is something always drawing us to know more about our favorite Victoria's Secret models. And one of the most fascinating elements of their glamorous, almost-always-in-lingerie lives is their workout plan. Oh, come on, like you don't want to know how they get toned arms, strong lithe-y legs, or flat abs. Here we rallied together five seasoned VS models' favorite ways to sculpt their midsections for the runway and beyond.
---
Move: Aerotwist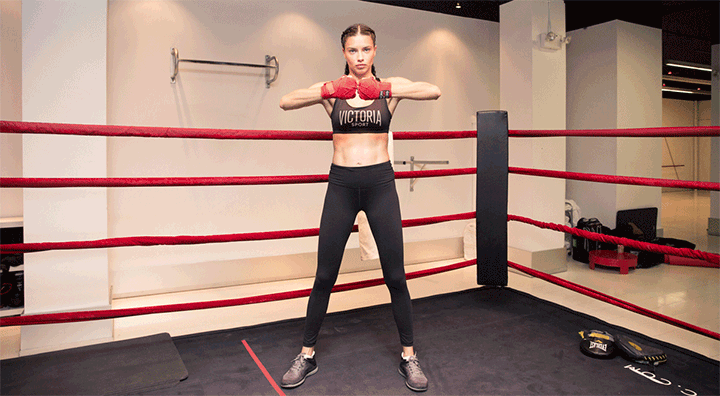 "Start with feet wider than shoulder-width apart and your knees bent. Make a fist. With your palm facing down, interlock your knuckles. Your elbows and fist should be shoulder height. Flex every muscle in your body, especially your abs and quads, and slowly begin twisting left to right. Build up your speed to maximum output. Do this for 2 minutes. Three rounds." —Explains her trainer, Michael Olajide, Jr.
Move: Side Plank
"Start in a side plank position with your wrist underneath your shoulder. Hold the static plank. Scoop your arm under your body into an oblique crunch and then extend your hand to the ceiling. This is a great way to tone your obliques, shoulders, and your core. Do one set of 10 on each side."—BBS founder Simone de la Rue makes Hunt do this.
Move: Toe Taps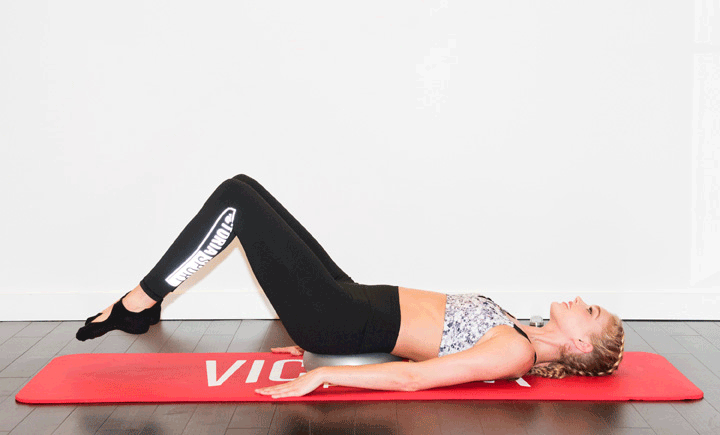 "This move incorporates balance and stability, and is a great way to challenge your core. This exercise in particular also really targets the lower abdominal area. Start by lying on your back with the Pilates ball under your pelvis (it should be halfway between your lower back and your glutes) and with your arms long by your side. Lift your legs to tabletop position (knees over your hips at a 90-degree bend) and slightly round the lower back, balancing on the ball. Keeping the spine and ball completely still, exhale to lower the toes down towards the floor. Inhale to bring the legs back up to tabletop position. Repeat for 30-60 seconds. For an extra challenge, try reaching your arms overhead."—Elsa Hosk's Flex instructor Jenn Seracuse recommends.
Move: Corner Kicks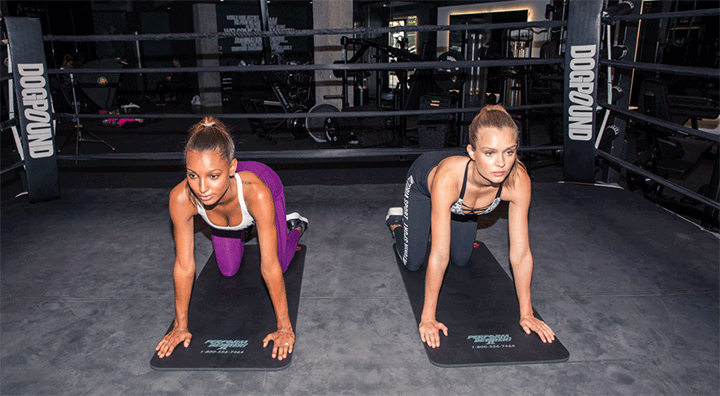 "Bring the working leg's knee to the opposite arm, then kick your leg towards the corner of the room on a diagonal line. Repeat this 20 times, then hold your leg out and pulse for 20." —Dogpound founder Kirk Myers.