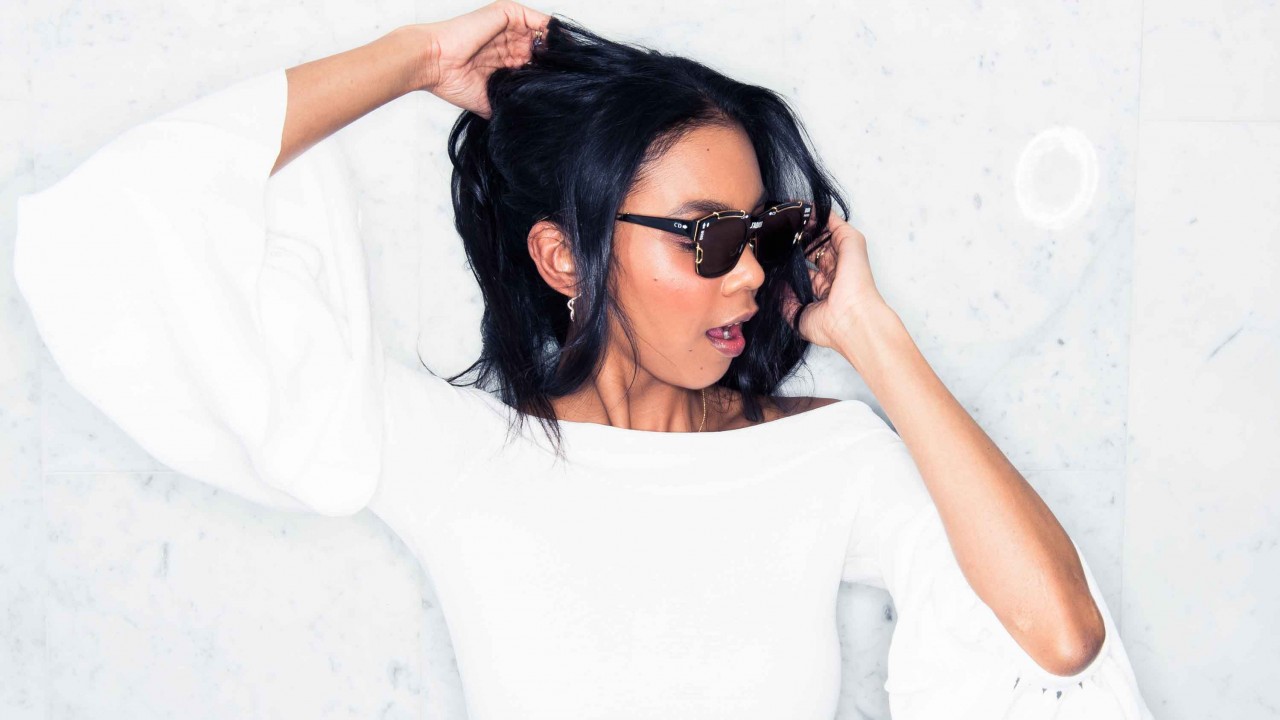 Why Charcoal Is Going to Be the Next Big Ingredient in Hair Products
You've found it in your juices and skincare, but as it turns out, it's great for your hair, too.
When Briogeo founder Nancy Twine told us she was launching the first high-end charcoal haircare line, and then told us why, or first thought was 'Why isn't anyone else doing this?' If you're like us, maybe you're feeling a little charcoal fatigue—we drink the trendy ingredient in our cold-pressed juices and smear it on our faces, so why wouldn't it have some magical effect on our hair? Well, turns out it does. So we asked Twine to break down exactly how charcoal can be so revolutionary—most especially when it comes to our scalps, an area that, when what we usually focus on is texture and volume, is largely ignored. Turns out this is, surprise, surprise, a big mistake, because scalp health = hair health. Which is why we're putting our cards on the table and calling it now: charcoal is going to be your hair's new best friend. Here's why.
Why charcoal is such a powerful ingredient:
"When [I] was researching scalp issues, so many of them stemmed from product buildup on the scalp—product, sebum, oil, and dirt that can clog the hair follicle and that can actually lead to things like hair loss. But it was that buildup that was the culprit for things like itchiness, irritation, and flakiness. When trying to figure out what key ingredients could solve that, a lot of it had to do with finding an ingredient that could actually detoxify and pull out product from the scalp and deeper in the follicle. Charcoal has a really unique structure—on its surface area, there are all these really absorptive pores that can actually suck up everything, so that when you do wash your scalp and hair, it's able to get in there and actually wash everything out. We've seen the charcoal story in skincare so much in all of these viral masks, but it is a powerful ingredient. It's so powerful that it's recommended by the poison control center for parents to have in the event that their kids swallow something poisonous."
Why it's better than chemical-rich shampoos:
"We know that our skin is our largest organ, and sometimes people forget that your scalp is an extension of your face and part of your skin. It's highly absorptive—it's so absorptive that even Nicotine skin patches are able to transmit those chemicals into the body. What you put on your scalp, whether it be shampoo [or] conditioner, can really affect your health, especially if that formula contains harmful or harsh ingredients. When it comes to absorbing toxins, charcoal is such a powerful ingredient, and the type of charcoal we use is very unique—it's Binchotan charcoal that comes from the Ubame oak tree in Japan, and when that wood is burned, the resulting charcoal has numerous small pores, and that's what makes it so absorptive."
The ~science~ behind charcoal:
"A lot of people have this same mechanism in their refrigerator. Brita does the exact same thing with their filters, which are filled with a carbon charcoal that absorbs any metals that might be in the water. When we added oil [in an experiment] to a beaker with water to replicate the oil and sebum on the scalp, we added charcoal, and it immediately attracted to the oil, to the point where the oil turned black, and the charcoal separated. We use such a tiny amount of charcoal, but because of its numerous pores, it can still absorb it all."
How your scalp and hair will change with charcoal products:
"People that use a lot of product on their hair that ultimately get to the scalp, over time, by using charcoal-based products, your scalp is going to feel cleaner, lighter, it'll help to prevent the itchiness and irritation. Keeping a detoxified scalp is really the foundation to healthier hair. We do know that when products clog up the hair follicle, it can lead to hair loss over time."