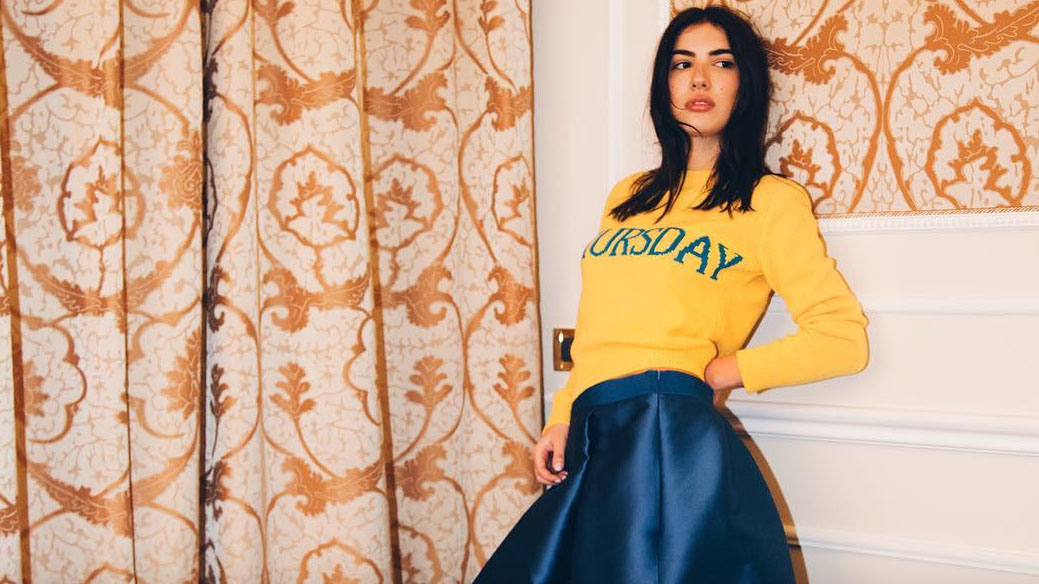 This Is the Sweater You've Been Seeing Everywhere
Who knew days-of-the-week clothes could be so cute?
Some mornings, it's impossible to get it together. We've snoozed the alarm too many times, rely heavily on dry shampoo (lots of dry shampoo), and have zero clue what to wear. Luckily, Alberta Ferretti has a style solution up its sleeve: days-of-the-week sweaters—cute ones—that'll have half of any everyday outfit covered. Better yet? The stylish, colorful tops (which are available at Saks Fifth Avenue and FWRD.com),  are growing in popularity, especially among the fashion crowd, so the wearer will automatically appear to have things under control—even if they don't.