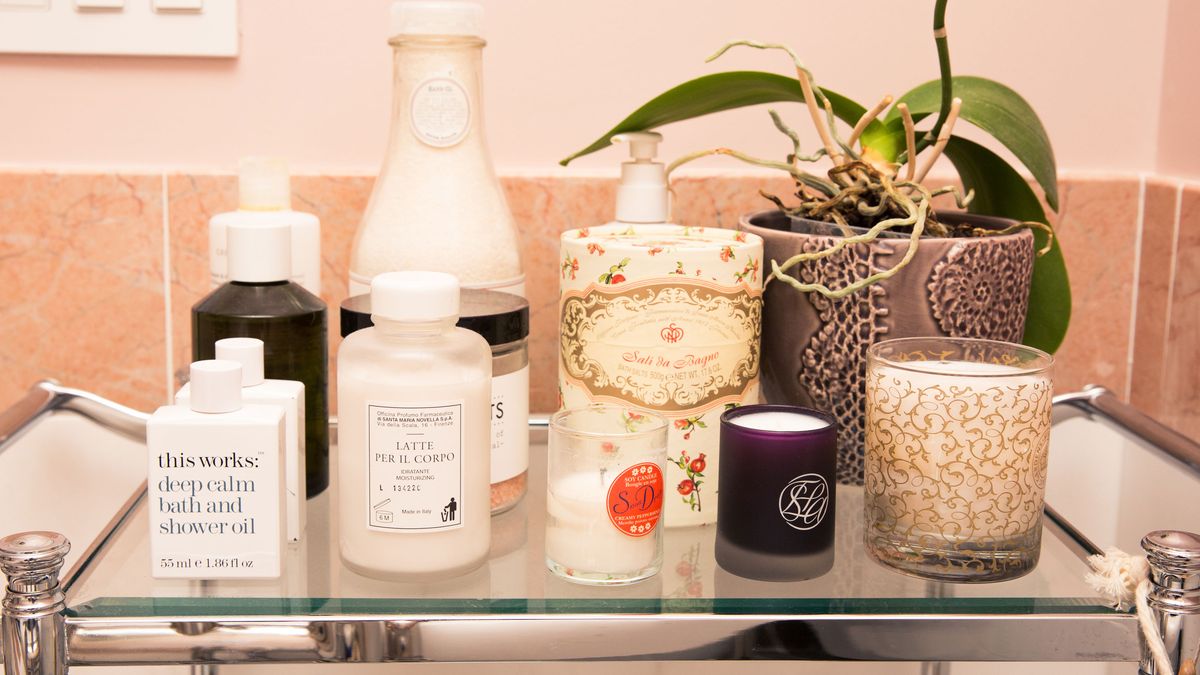 Makeup
Kirna Zabête's CEO knows what she's doing.
Alec Kugler
We ask a hell of a lot of people about their beauty routines, their favorite products, their secrets, their signatures, but it often ends in a list—'I've tried this, I just bought that.' And we get it: we don't have a decisive, live-or-die beauty routine either—we're trying a different moisturizer every week. Beth Buccini, though, isn't experimenting anymore. She knows what works—the woman has been using the same hairdresser to cut her signature pixie cut for the last 25 years, for goodness' sake. (There isn't a single thing in our lives that we've hung onto for 25 years.) As the founder and CEO of Kirna Zabête—a business she's been running for 18 years, FYI—she has a good amount of experience discovering the very best.
Click through the slideshow to see Beth's Instagram-worthy bathroom, her favorite products, and her beauty cabinet (it's bigger than your closet).
---