New Year New You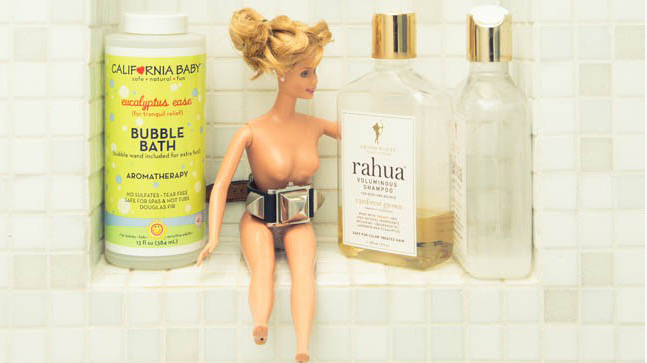 Scrub Off 2016 in 5 Easy Steps
It's time to move on to 2017.
It's been quite a year. And we don't know about you, but we're pretty relieved that 2016 will now be firmly in the rearview mirror. In the interest of shedding all the shit that was this year, we've devised a little at-home spa program that will physically scrub you clean, and hopefully help you feel refreshed, shiny, and new (rather than our current state of run-down and weary). 2017, here's looking at you.
Get your blood and lymphatic system warmed up and flowing again, and shed that dry 2016-tainted skin. Before you get in the bath, start at your feet, use even pressure, and brush your skin in circular motions, away from your heart.
Step Two: Epsom Salt Bath
Relieve that 2016 ache with an Epsom salt bath—if you have a standard size bath, pour 2 cups of Epsom salt into hot water. Relax into it and let the salt go to work on your sore or achy muscles and winter-irritated skin.
Step Three: Scrub Yourself Clean
Lose the last of your layers with an in-bath scrub (Caudalie's is super luxe and soothing). Polish your wet arms and legs above the water and then rinse.
Before you drain the tub, coat your body with an in-shower cream for a maximum moisture-sealing effect.
Prime your squeaky-clean body for 2017 with a rich oil—just let everything absorb before you get dressed so you don't ruin any of your new clothes.