Gift Guide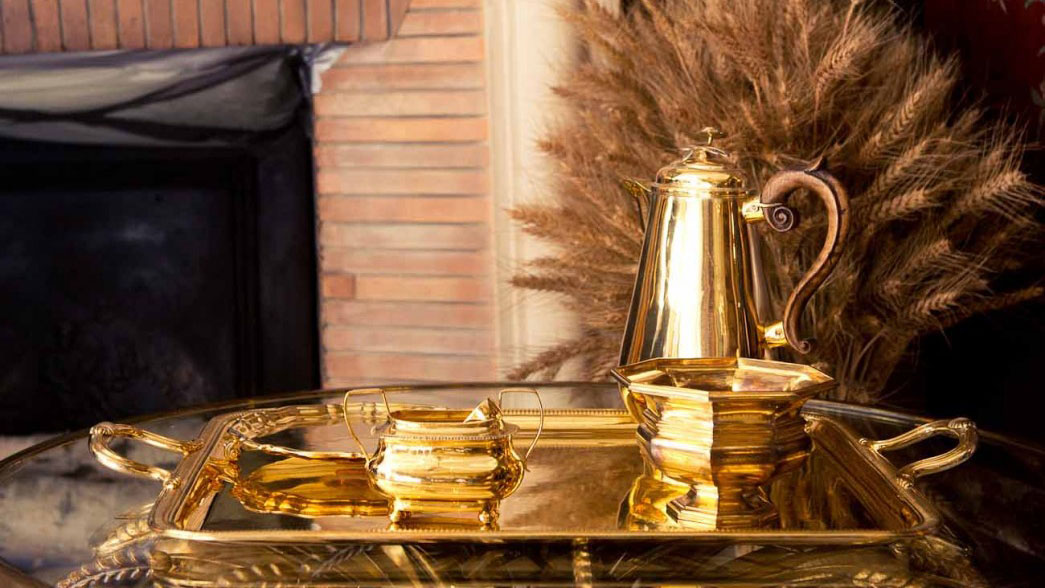 All the Over-the-Top Gifts Our Editors Want to Unwrap This Month
Fingers crossed.
So we know there's being fiscally responsible and making thoughtful purchases and weighing cost per wear before hitting checkout on our Net-A-Porter shopping carts. And then there are those ~fantasy~ items. Maybe it's the sparkly nature of this time of year (definitely) or the crisp snowy air, or that holiday bonus (probably), but we always get our hopes up, and think that maybe this is the year we'll get to call all the shiny, fancy items our own. In the spirit of all that—or as a giant hint to all our family, friends, boyfriends, and girlfriends—we had our editors list out the end-all baller gifts they're wishing for.
Alicia Cesaro
Senior Editor
1. Fendi Bag: I'm just putting this out there now—if anyone, ever, at any time, wants to gift me this bag, I'd be okay with it. It has a permanent place on my wish list and I may be getting my hopes up, but I'll be crossing my fingers and hoping to see it under the tree this year. (And yes, that's me dropping more hints).
2. Anita Ko Necklace: Do I even need to explain this? It's *diamonds* on a chain. And diamonds need no explanation or occasion. The most foolproof gift of all time.
3. Plum: This is one luxury item that is actually a necessity and would change my life—and wine habits—forever (no exaggeration). I'll let Plum's site speak more to the specifics, but it's a wine preserver, fridge, tap, and sommelier, all in one sleek contraption. Essentially though, it allows you to open a bottle after work, pour just one glass, and not feel guilty about wasting it, since it keeps wine for 90 (!) days. Gamechanger.
Noah Lehava
Senior Editor
1. Irene Neuwirth Pet Pendant: My crazy-dog-lady status reached its peak when I laid my eyes on her custom pet pendant necklaces. Just picture Walter surrounded by diamonds!
2. Maia Resort in Seychelles: I would take a week (or life) on a tropical island where everything is served out of coconuts, over any inanimate object any day...
3. Fred Leighton 1940s Earrings: ...unless it was the most glamorous pair of vintage sapphire-and-diamond earrings there ever was.
Meagan Wilson
Editorial Manager
1. Micro Fendi Peekaboo: I won't lie, I'm a sucker for a Fendi Peekaboo. When made micro-sized, and paired with gold hardware, I melt.
2. Ellery Coat: This coat can only be described as fucking exquisite, and is truly baller in the fact that it's still a cool $5K ON SALE.
3. Oscar Niemeyer Chair: Baller gifts I want to unwrap? Challenge accepted: I raise you this guy.
Laurel Pantin
Editorial Director
1. Cartier Panthère De Cartier Cuff: My 2017 M.O. is all heavy gold and diamonds, all the time. I want to look like a 65-year-old Italian billionaire who just stepped off her yacht in New York City for a quick Aperol Spritz and a trip to Cartier. This panther cuff is tutto ciò di cui ho bisogno (that's "all I need," for non-Italian speakers—myself included).
2. Abercrombie & Kent Wonders of Japan Cruise: Once I have my new Cartier bracelet, I plan on taking it on a "Wonders of Japan" cruise with uber-luxury travel outfitters Abercrombie & Kent. Japan has long been at the very top of my travel wish list, and ideally, I'd spend a week in Tokyo before jumping on possibly the fanciest boat in the world and taking a 13-day adventure. Sometimes, the greatest luxury in the world is not having to make any decisions—which is exactly why this trip in particular appeals to me.
3. Ettore Sottsass Ultrafragola Mirror: Then, because yolo, I'd take this Ettore Sottsass Ultrafragola mirror. At a cool seven grand, it's a relative bargain!
Emily Ramshaw
Senior Editor
1. La Sirenuse: I'm the kind of person who thinks travel is the best gift, but I'd full-on move to La Sirenuse, the iconic, old-school Italian hotel in Positano. I'll settle for a week, though.
2. Vintage Bill Blass Coat: I have a problem with outerwear—it's the one category I will always spend mucho paychecks on. So someone should buy it for me for a change! Like this 1970s Bill Blass camel coat.
3. Velvet Lounge Chairs: There's a corner in my bedroom that is begging for this set of velvet chairs. Probably a supersized succulent, too. It's the perfect packaged gift!
Jodi Taylor
Assistant Editor
1. Bottega Veneta Felted Cashmere Coat: I really can't find a reason as to why I shouldn't own this jacket. Wrapping myself in cashmere seems a pretty legit way to spend the winter months.
2. Glam'azone Diamond Ring: I'm a firm believer in a woman treating herself to a diamond ring. If I am able to purchase this for myself it means I've damn well earned it, and deserve it.
3. De Sede DS 600 Non Stop Couch: Granted I'll need a much larger space than I have now in order to fit this couch, but it's safe to say it will be quite some time before I'm dropping over $40,000 on a sofa anyways. The leather on this couch looks so soft I want to reach out and touch it, plus, it's the original version from the Hunger Games movie—someone please tell me I'm not crazy for wanting this.