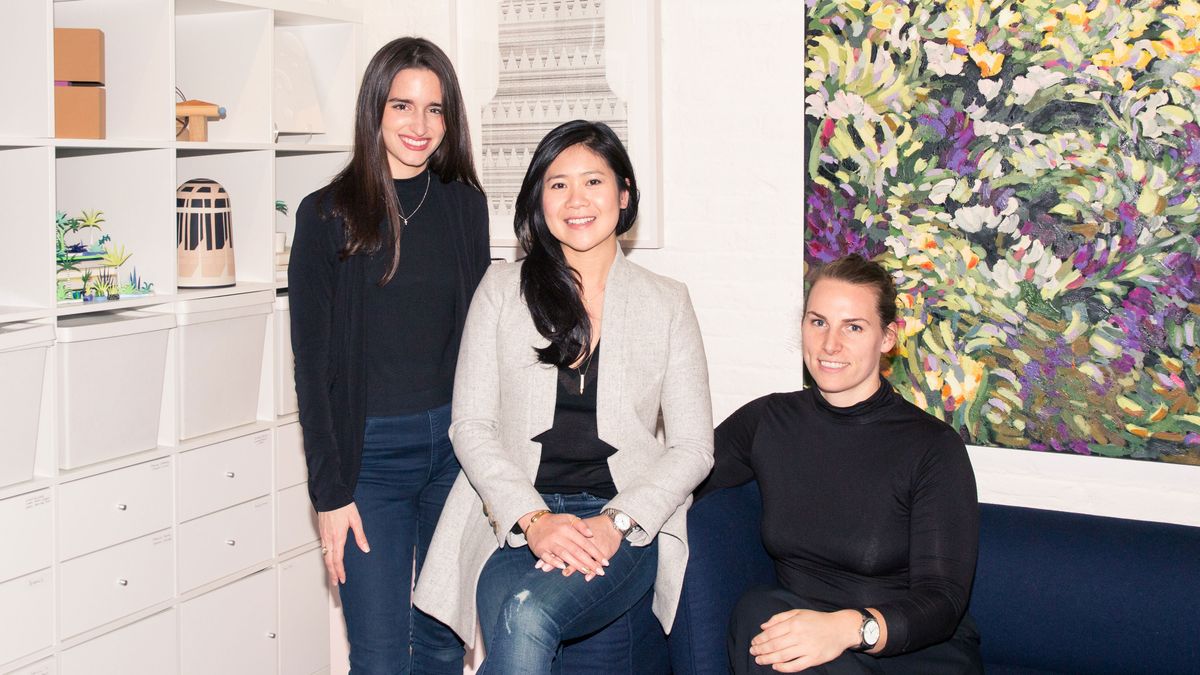 Career
Tze Chun is revamping what it means to be an art patron.
Alec Kugler
Art collecting isn't something most millennials have high on their list of priorities. Attending gallery openings with free booze, perhaps, but investing in quality, one-of-a-kind pieces rarely makes the cut. Enter Tze Chun and her team at Uprise Art. A Columbia grad (and former choreographer!) with a creative eye and digital business savvy, Chun is developing her gallery as a haven for both emerging artists and burgeoning collectors alike.
Since 2011, Chun and Uprise Art have attempted to simplify the process of connecting potential buyers and artists by designing an online gallery with a range of price points. As anyone who has ventured down the rabbit hole of decorating Pinterest boards knows, figuring out what kind of art you like is half the battle. The other half is where the hell to get it without draining your bank account. No more trudging through search pages of poorly-sorted prints—each piece on Uprise Art's expertly curated site is entirely unique. And if you assume that investing in art means $$$$, you'd be wrong. Original paintings, sculptures, and even lesser-known fiber art (aka the wall-hangings of your dreams) are all available via installment payments, meaning you can still pay your rent while simultaneously adorning your apartment. Adulting has never looked so good.
---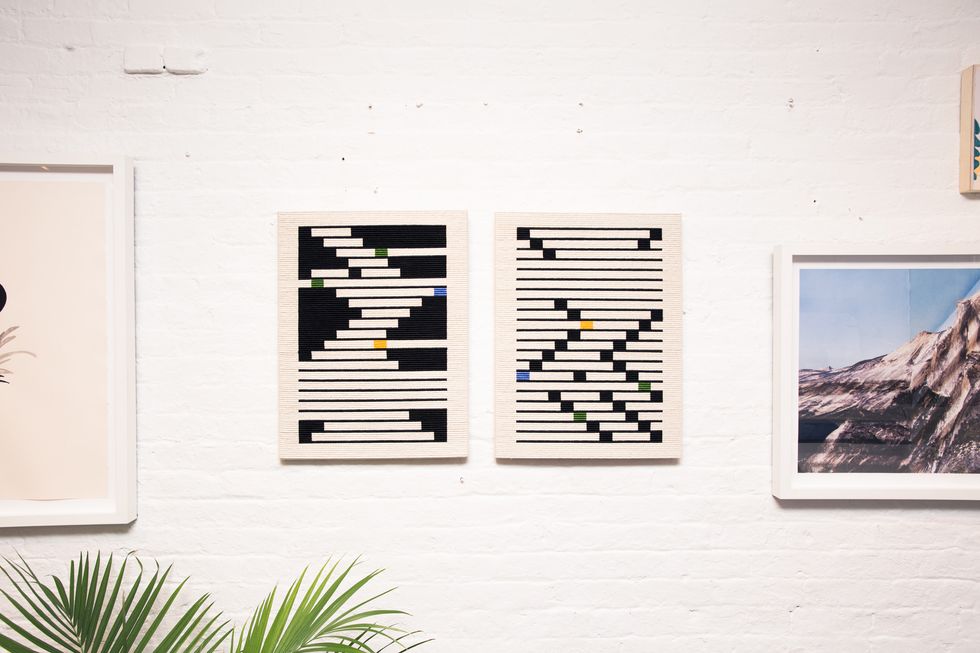 How she began revolutionizing the art market:
"I went to Columbia [in New York] and studied art history and dance. Then, around 2011, I realized that the art world was kind of opening up to being online. 20x200 was doing a great job selling prints, but I felt there was a real need for a way for people to discover artwork and learn about emerging artists and collect contemporary art that didn't exist yet. Uprise is my result. We're for the next generation of art collectors.
"Most people think of art collectors as older, wealthy, maybe retired people. We felt like there was a lot of opportunity to help younger people start collecting originals, so everything on our site is a one-of-a-kind piece. We make it possible for [artists] to build relationships with collectors, but at this point we have a really wide range. We have a lot of seasoned art collectors, corporate collections, architects, and interior designers who find work through us for their projects or their developments. They're of all ages and work in all these different industries. It's really exciting for us to see who's collecting art, because there isn't actually a typical art buyer."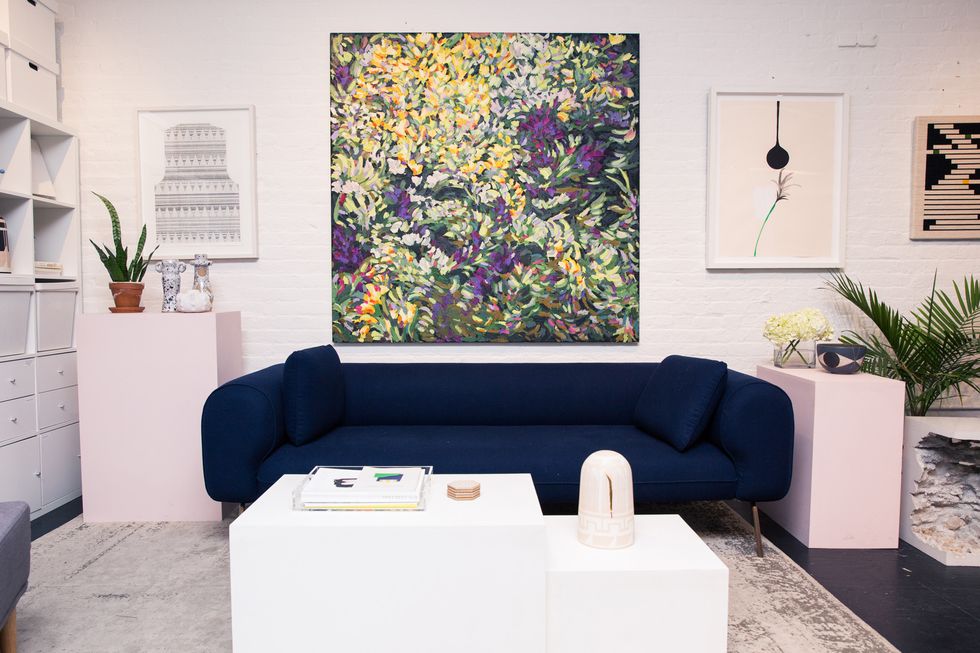 Why the art world is kind of intimidating:
"I think there are three main things. One is access, so if you don't live in New York, you don't have hundreds of galleries that you could explore. The art world is pretty opaque, so the whole landscape is very hard to navigate. Also, education—people don't always have the vocabulary to talk about art. Sometimes they don't trust their own taste and are unfamiliar with why things are priced the way they are. A question we get all the time is 'How do I know it's a good investment?' [It's] scary to people. So, when they don't know what they should be spending on art, we always say there are no rules. You don't need to splurge on a large statement piece; you don't necessarily need to start small. It's really about finding pieces that resonate with you, that are meaningful to you, and that you love, because there's so much amazing art in the world, it really doesn't make sense to buy something unless you love it. We help people find art and the kind of work they love. That could take ten minutes, it could take two years to find something that they really want to add to their collections, but I think it's much more important that people are engaging with art and looking at art and talking about it."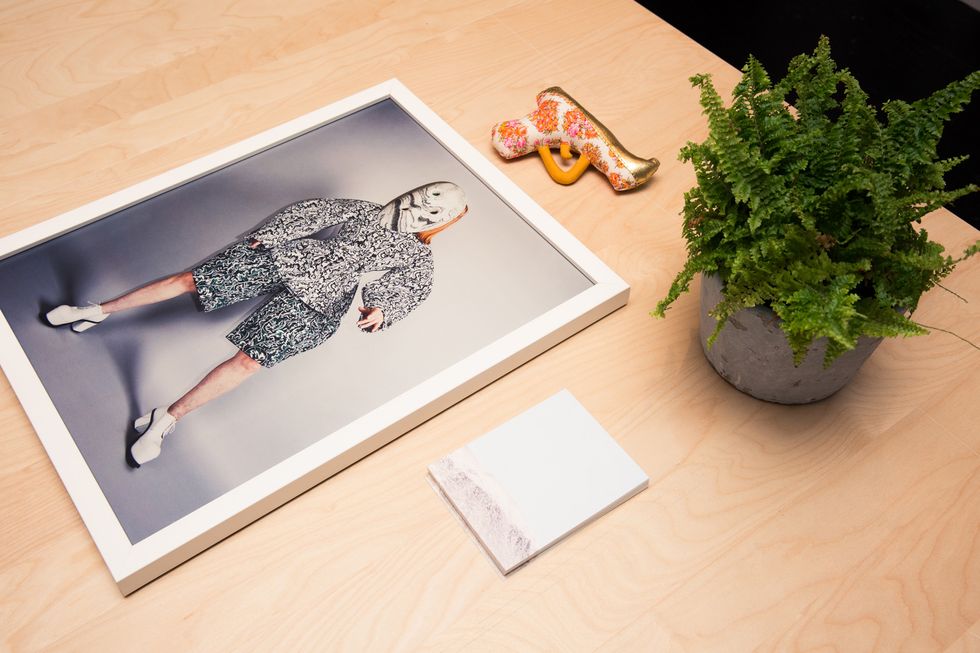 Why this is a great time for women in business and the arts:
"I'm part of a group of female founders. We make a point to meet every month for breakfast or for drinks. I think there are challenges of being a female founder and I think there are a lot of unique advantages as well. This sense of camaraderie is really great. We're able to see each other through the ups and downs of running your own business. Most of our team [is made up of] women. We realized two or three months ago that more than 50% of our roster are women artists. And that's really rare in the gallery world. We noticed that our collector base is almost exactly split women and men, which is interesting because usually women are making the purchases."
Her best advice for first-time buyers:
"We recommend to our collectors not to concern themselves with trends for obvious reasons. Unlike fashion, with art, ideally you're holding on to the work forever, or it's going to be passed down, or you might sell it down the line at auction. [It can be] an investment or it's a purchase you're making because you're particularly interested in that work, not because of any current trends."