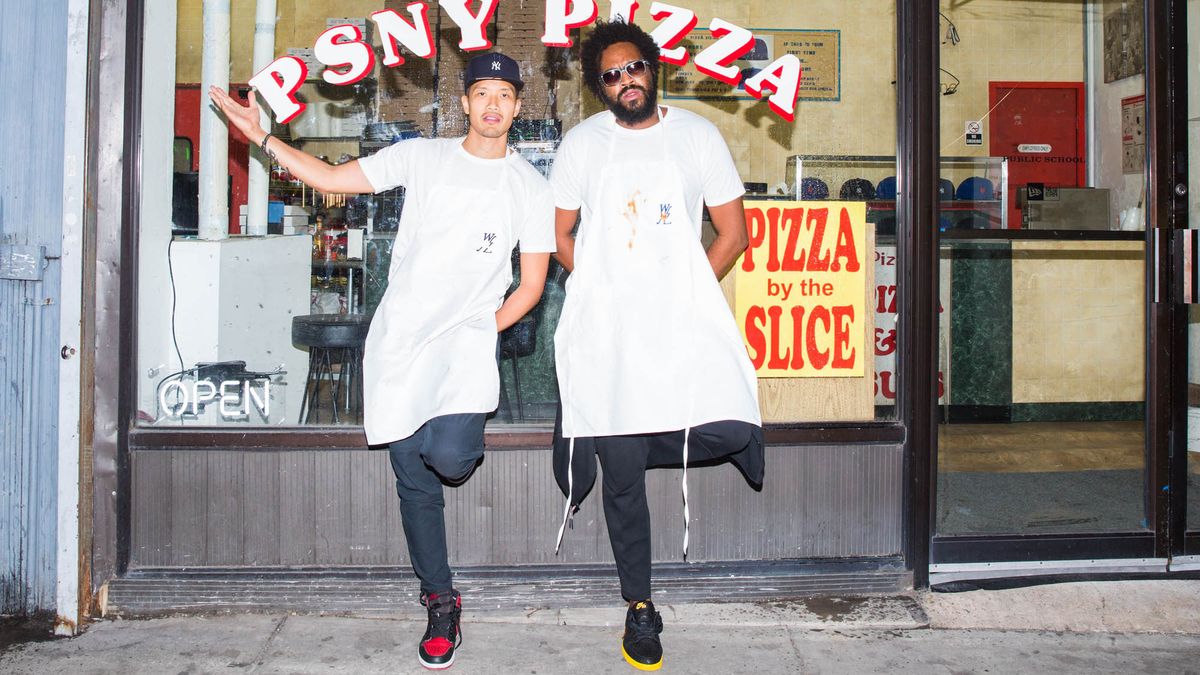 Designers
Dao-Yi Chow & Maxwell Osbourne Are Leaving DKNY
The real question: What's next for them?
Alec Kugler
Yesterday, Dao-Yi Chow and Maxwell Osbourne, the designers who brought streetwear to high fashion with Public School before Demna Gvasalia and Vetements was even a twinkle in our eye, are leaving their post as creative directors of DKNY, the label that brought us high-fashion streetwear in the '90s. Chow and Osbourne have designed three collections for the brand, and are a big reason why you've seen the logo in every other street style gallery for the past year. They're leaving, alongside CEO Caroline Brown amidst the company's sale to industry behemoth GIII, citing a shift in the company and a desire to focus on Public School.
We'll miss Chow and Maxwell's innovation (otherwise, DKNY is a nostalgic favorite—albeit one we'll always love), but to be honest, those of us watching from Cov HQ slash the peanut gallery, are more excited about the prospect that there'll be plenty more of this now that they have the time to make it all about Public School. We'll be watching!